Jesse Jackson, Jr. Back In Washington, Likely To Return To Congress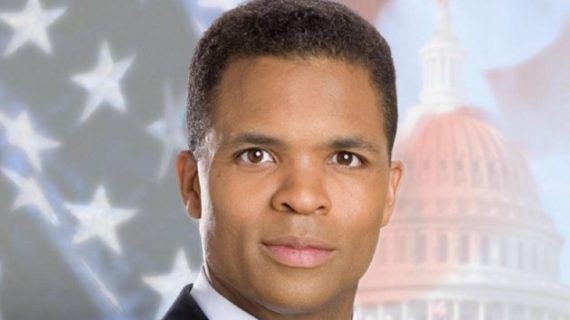 After being out of sight for nearly three months, including extended stays at facilities in Arizona and at the Mayo Clinic where he was being treated for severe depression,Congressman Jesse Jackson, Jr. is back in Washington, D.C. and may be returning to Congress soon:
Rep. Jesse Jackson Jr. (D-Ill.), who has been undergoing treatment at Minnesota's Mayo Clinic for bipolar disorder, has returned to Washington, D.C., as first reported by the Chicago Tribune.

Jackson spokesman Rick Bryant said he "wasn't sure" whether Jackson would be on Capitol Hill next week when the House returns from its August recess.

Jackson has been suffering from mental health issues since mid-June, when he collapsed from exhaustion at home in Washington and was taken to the hospital. For two weeks, the reason for his sudden disappearance was kept under wraps.

The congressman's office then put out a statement saying Jackson was taking a medical leave of absence due to exhaustion. In early August, his wife told the Sun-Times that Jackson was "debilitated by depression" and was going to the Mayo Clinic for further screening. She suggested his 2004 weight-loss surgery may have played a role. A week later, the clinic put out a statement announcing that Jackson was suffering from bipolar II disorder, calling it "a treatable condition."
At the very least, politics aside it's good to see the Congressman out of treatment. Hopefully this means he's on the road to recovery.