June Jobs Report Disastrously Disappointing
Judging by the June jobs report, there's no economic recovery coming in the near future.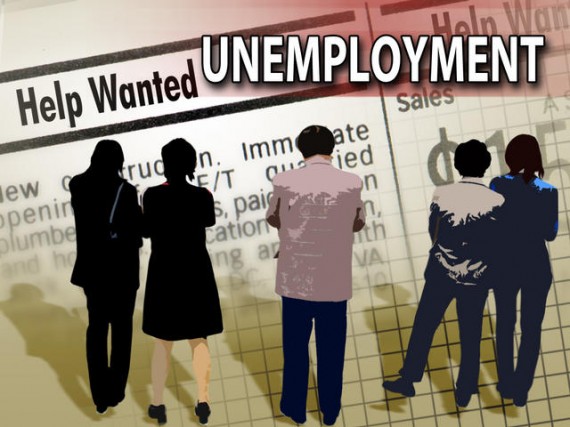 If you thought the May jobs report, which seemed to bring an end to several months of 100,000+ new jobs to an end, was depressing then June's report is going to really depress you:
U.S. employment growth ground to a halt in June, with employers hiring the fewest number of workers in nine months, dampening hopes the economy was on the cusp of regaining momentum after stumbling in recent months.

Nonfarm payrolls rose only 18,000, the weakest reading since September, the Labor Department said on Friday, well below economists' expectations for a 90,000 rise.

Many economists raised their forecasts on Thursday after a stronger-than-expected reading on U.S. private hiring from payrolls processor ADP, and they expected gains of anywhere between 125,000 and 175,000.

The unemployment rate climbed to 9.2 percent, the highest since December, from 9.1 percent in May.

The government revised April and May payrolls to show 44,000 fewer jobs created than previously reported. The report shattered expectations that the economy was starting to accelerate after a soft patch in the first half of the year.

The private sector added 57,000, accounting for all the jobs created, with government employment shrinking 39,000 because of fiscal problems at local and state governments.

Economic activity in the first six months of the year was dampened by rising commodity prices and supply chain disruptions following Japan's devastating earthquake in March.
The increase of the unemployment rate in and of itself is something we would have expected to see even if the jobs picture was improving, because more available jobs would've brought more people into the jobs market. But that's not what's happening here. Labor force participation is still pathetically low. Long-term unemployment remains stubbornly high, New job creation has been pathetically anemic for the past year and a half. At no time have we gotten anywhere near the 250,000+ jobs a months that we'd need to actually start turning the employment picture around and alll we've gotten so far are a few hopeful growth spurts that, like now, just end up dying off a few months later.
The political implications are, of course, rather obvious:
Signs the labor market is struggling is a major blow for the Obama administration, which has struggled to get the economy to create enough jobs to absorb the 14.1 million unemployed Americans.

The economy is the top concern among voters and will feature prominently in President Barack Obama's bid for re-election next year. So far, the economy has regained only a fraction of the more than 8 million jobs lost during the recession.

At the same time, the Federal Reserve—which wrapped up a $600 billion bond-buying program last week designed to spur lending and stimulate growth—appears unlikely to take any further steps to boost the economy.
And you can add to that the fact that further fiscal stimulus is unlikely not only because it's most likely politically impossible, but also because the money simply isn't there anymore.
Two thoughts comes to mind in the wake of this jobs reports, and they're both kind of related.
First of all, we've known since November that voters top concern during the mid-term elections was jobs, jobs, jobs. Somehow, though, the conversation in Washington has turned to austerity and spending cuts. If you listen to Republicans on television, they keep repeating the line that getting government spending under control will create jobs, but I've never quite understood where the logic in that argument comes from. If the government spends less, how, exactly does that lead to a stronger economy? How does it put money in the hands of businesses that they'd be willing to use to expand, develop new lines of business, and hire new workers? Moreover, if spending cuts lead to government workers losing their jobs, doesn't that mean unemployment is going to go up, at least in the short term?
I'm not saying that cutting spending, and reducing the size and scope of government are bad things, from my point of view they certainly aren't. However, I'm not sure its the right place to focus if what you want to do is reinvigorate the economy. Washington would do better to focus on tax reform, reducing burdensome regulations, and stabilizing the value of the dollar if what they're aiming for is a business climate that makes people want to hire workers. Moreover, politically, it seems to me that everyone in Washington is misreading the mood of the public by not focusing on jobs.
Second, even if Congress does everything I've just mentioned, where are the new jobs going to come from? What if this is, as I asked back in May, as good as it is going to get?
The one thing I do know is that when you keep seeing disappointing numbers like this month after month over a long period of time, it becomes harder and harder to believe that it's just an anomaly and that a return to the good old days is just around corner