Just 8% Of Americans Trust Congress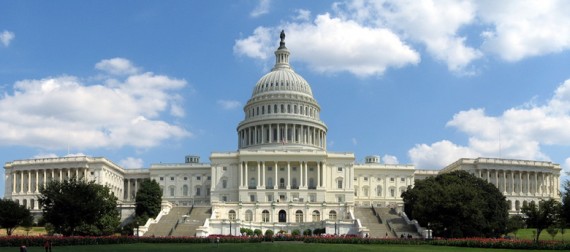 A new Gallup poll shows that Members of Congress are viewed as being less trustworthy than pretty much any other profession in the country: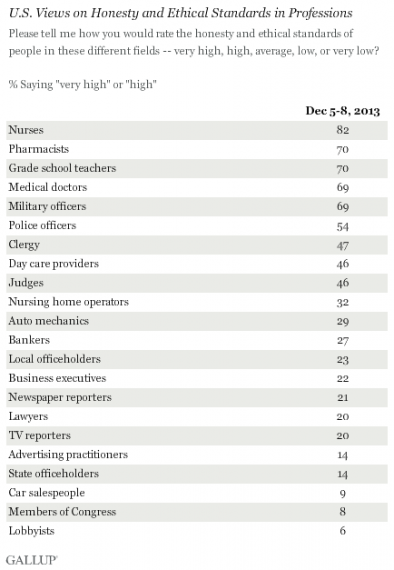 Jonathan Capehart seems to find some significance in the fact that the number of people who say they trust Congress dropped from 10% to 8% in just two weeks based on the poll that came out last month: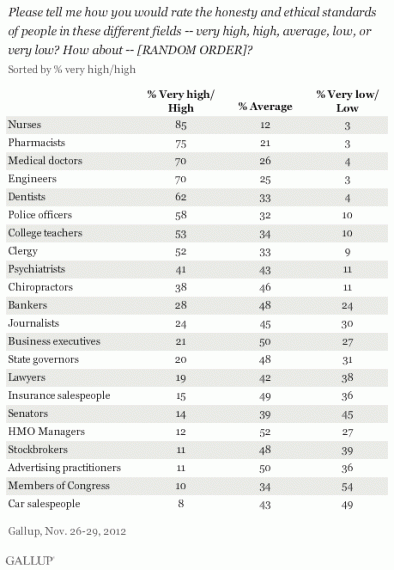 Capehart wonders if the budget bill has something to do with the drop. However, given that the Margin of Error was +/- 4 points in both polls the reality is that the difference between the two is statistically insignificant. In any case, it's rather obvious that very few people trust Congress or its members, and it's easy to understand why.