Justin Amash Further Bolsters His Call For Impeachment
Michigan Congressman Justin Amash is the lone Republican voice speaking out against the President, and he's making a strong case for his position in favor of impeachment.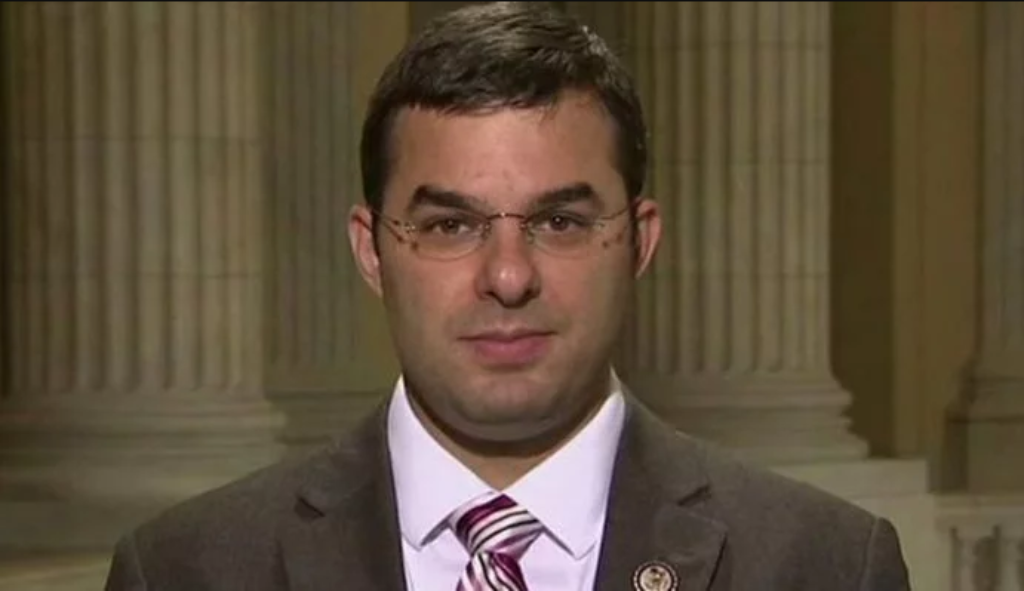 Michigan Congressman Justin Amash took to Twitter for the third time since Saturday to once again make the case for the argument that the President should be impeached, while the rest of the Republican Party continues to pretend there's nothing to see here:
Rep. Justin Amash (R-Mich.) doubled down his critiques of President Trump Thursday, saying in a lengthy Twitter thread that he took actions that were "inherently corrupt."

Amash, who made headlines Saturday when he became the first Republican lawmaker to say Trump engaged in "impeachable conduct," said special counsel Mueller's report showed Trump sought to impede his investigation into Russian election interference.

"Mueller's report describes a consistent effort by the president to use his office to obstruct or otherwise corruptly impede the Russian election interference investigation because it put his interests at risk," Amash tweeted.

"President Trump had an incentive to undermine the investigation into Russian interference in the 2016 election, which included investigating contacts between Russia and the Trump campaign," Amash continued, noting that the investigation ultimately uncovered "very unflattering information" about Trump and revealed crimes committed by his associates.

The Michigan Republican cited several examples of what Amash said were obstructive acts, including asking former Attorney General Jeff Sessionsto reverse his decision to recuse himself from overseeing Mueller's probe, directing former White House Counsel Don McGahn to have Mueller removed, floating possible pardons to associates to urge them not to cooperate with the special counsel and more.

"Some of the president's actions were inherently corrupt. Other actions were corrupt—and therefore impeachable—because the president took them to serve his own interests," Amash said.


"The president has authority to fire federal officials, direct his subordinates, and grant pardons, but he cannot do so for corrupt purposes; otherwise, he would always be allowed to shut down any investigation into himself or his associates, which would put him above the law."


Mueller found insufficient evidence to conclude that Trump or any of his associates conspired with Russia during the 2016 election but declined to make a prosecutorial judgement regarding if the president sought to obstruct probes into Russian election meddling.


Amash, a staunch conservative who has bucked his party in the past criticisms of the president, has emerged as a pariah among the GOP in Washington. Though he says some Republicans privately sympathize with his comments, the House Freedom Caucus, of which Amash is a member, voted Monday to condemn his remarks and President Trump called him a "loser" and "total lightweight."

"He probably wants to run for some other office," the president told reporters Monday. "I don't think he'll do very well. He's been a loser for a long time. Rarely votes for Republicans, and personally I think he's not much."


Amash said Tuesday he would not rule out leaving the Republican Party to run for president as the Libertarian Party candidate.


"I'm just focused on defending the Constitution, it's not something I've thought about," Amash told The Hill. "I don't take things off the table like that, but it's not something at the forefront of my considerations right now. I'm just focused on my job. I wouldn't take running for governor off the table or Senate or statehouse, I don't take things off the table."
Here are Amash's tweets:
Amash also spoke out against the President's threat to essentially stop governing unless Congress ends its investigations:
Michigan Rep. Justin Amash said on Wednesday that President Donald Trump's threat to hold up legislation until Democrats drop their investigations into him is "irresponsible."

"I think that's irresponsible, but what do you expect?" Amash told CNN after Trump's Rose Garden appearance denouncing Democrats' ongoing debate over impeachment.

Amash over the weekend became the first, and so far only, Republican to publicly describe Trump's conduct as impeachable, citing special counsel Robert Mueller's report.
He has largely flown under the radar since then, avoiding television appearances even as his comments made the question of impeachment more urgent for House Democrats.
"My job is to defend the Constitution. I'm laying out the information I want to lay out and it's not about getting on TV or anything like that," he told CNN on Wednesday afternoon. "I want to make sure that I'm presenting it in the most clear-cut, sober way possible."

Amash has, however, been willing to talk to students from his state visiting the Capitol.
On Tuesday, Amash elaborated on his position regarding impeachment with a group of school children. He was back at it on Wednesday, fielding questions from a group of eighth-graders. They asked about his favorite cereal, the lessons he's learned during his five terms in Congress and his advice for kids interested in politics.

"Don't let people convince you that principles only matter when the outcome is in your favor," Amash told the group. "Principles matter especially, and really only, when the outcome is not in your favor."
He has faced attacks from Trump, who said Amash has "been a loser for a long time," as well as blowback from top party officials. He's also lost the support of the family of Education Secretary Betsy DeVos, who had been major donors, according to the Daily Beastand the Detroit News.

"I don't have any reaction to it," Amash said of the DeVos news after his event with the group of eighth-graders on Wednesday afternoon.

Amash has always been fiercely independent of the party apparatus and is comfortable splitting with conventional GOP positions on controversial topics, such as surveillance and foreign policy.

But he says a few of his Republican peers have privately expressed sympathy to his views.

"There are people who are still reviewing [the Mueller report]," he said.
"I've had people who, after I made my tweets said, 'Boy, they'd better review it more carefully now and they hadn't really gone through it before.'"

"I mean, volume two speaks for itself," he added. "So people who are baffled by it, I wonder how carefully they read volume two because it's there. There's a difference between skimming the pages and actually reading it and understanding it."

But Amash has no plans yet to sign onto any of the existing Democratic impeachment resolutions.

"I'd want to make sure that whatever I do legislatively is based on the positions I have and not based on some positions someone else has," he said.
Even though I remain skeptical of impeachment ss a strategy for reasons I have stated before, Congressman Amash makes a strong argument in favor of proceeding in that direction. In addition, the Administration's continued stonewalling of legitimate Congressional requests for access to documents and witnesses relevant to entirely proper investigation is, in and of itself, a potentially impeachable offense. If this continues, then we may reach the point where impeachment is the only viable option for Congress. If that happens, then it will be people like Amash that will be needed to help lead the way. An impeachment effort entirely made up of Democrats will inevitably be seen as partisan, and certainly branded by Republicans as such, and less likely to proceed. The question is who else in the Republican Party will have the courage to come forward as Congressman Amash has done.