Montana Governor Steve Bullock Joins Crowded Democratic Field
Yet another candidate joins an already crowded field for the 2020 Democratic Presidential nomination.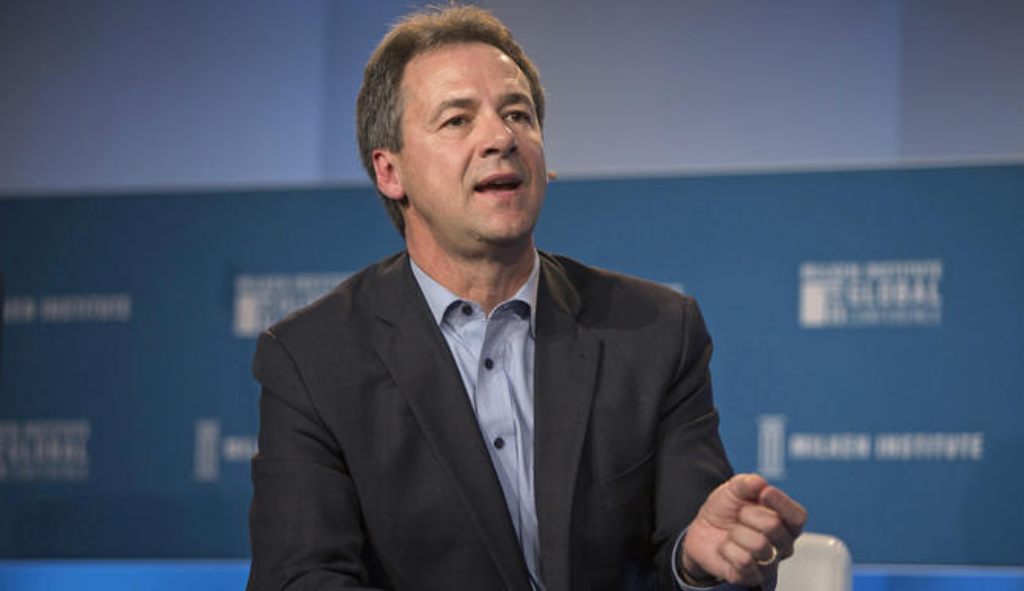 Montana Governor Steve Bullock, who has been hinting for some time that he was considering running for the Democratic Presidential nomination, made that decision official early this morning with a soft-launch on social media that is expected to be followed up by rallies later this week. In the end, though, it's unclear if Bullock will be able to differentiate himself in a field that is now officially big enough at 22 candidates to field two football teams:
Gov. Steve Bullock of Montana, who was twice elected to lead a state that President Trump carried by more than 20 points, entered the Democratic presidential primary on Tuesday, vowing to elevate the issue of campaign finance and, more implicitly, to make Democrats competitive again across the country's interior.

"We need to defeat Donald Trump in 2020 and defeat the corrupt system that lets campaign money drown out the people's voice so we can finally make good on the promise of a fair shot for everyone," Mr. Bullock said in a video centered on his record in Republican-leaning Montana.

He will formally announce his campaign Tuesday afternoon at the high school he attended in Helena, Mont., and later this week will spend three days in Iowa, the state where he is expected to put the most emphasis.

The candidacy of Mr. Bullock, the 22nd Democrat to enter the presidential race, amounts to a test of whether there is space for a little-known governor from a lightly populated state in a presidential field dominated by high-profile candidates from the two coasts.

A 53-year-old lawyer, Mr. Bullock made his name in Montana as a pragmatist who was able to win Republican support for liberal priorities like expanding Medicaid while burnishing his local credentials by protecting public lands.


He has also aggressively pushed for campaign finance regulations at a moment that Democrats are growing increasingly animated about the role of money in politics. And he signaled in his announcement that he would make it the centerpiece issue of his campaign, portraying a system "that serves campaign money" as the root of myriad policy failures.


"This is the fight of our time, it's been the fight of my career," he said.

Mr. Bullock has signed legislation in Montana imposing transparency requirements on nonprofit groups that take part in the state's elections. And in 2018, he sued the Internal Revenue Service in an attempt to block a Trump administration mandate that would have stopped requiring political nonprofit groups to disclose their major donors.


The Montana governor appears to be highlighting political spending and public corruption in the same way his fellow western governor and presidential rival, Jay Inslee of Washington, is emphasizing the issue of climate change. By making it their signature political issue, they will, at least, draw attention to the issue and could propel their dark-horse candidacies.

(…)

Yet Mr. Bullock, who waited until his state's legislative session ended to declare his presidential intentions, faces considerable challenges as he enters an already crowded Democratic field. He has little in the way of a fund-raising base, whether among wealthy donors or the party's grass-roots base, and he could find it hard to break through the din at a time when celebrity and social media appeal have become central to presidential politics.


Mr. Bullock has repeatedly visited Iowa, and appears poised to have the support of the state's long-serving Democratic attorney general, but has been there less often than some of his rivals, who have been in the race for months.


In addition to the structural impediments looming in his path, Mr. Bullock will also confront a challenge of his own making: the revelation that one of his former senior aides had been accused of sexually harassing several women. The aide, Kevin O'Brien, who worked for Mr. Bullock in Montana and in Washington when the governor ran the Democratic Governors Association, was fired from his role with the organization after an inquiry there revealed he had sexually harassed a female colleague.


Mr. Bullock knew why Mr. O'Brien was terminated but did not intercede to stop Mayor Bill de Blasio of New York from hiring him just weeks after his dismissal from the governors' organization. And Mr. O'Brien would eventually be forced to resign from the mayor's office after two more women accused him of sexual harassment.

"I fell short in my role preventing sexual harassment," Mr. Bullock conceded in February. "I'm sorry, and I'm committed to doing much better."


Some Democrats, in Washington and Montana, are still retaining hope that the governor may ultimately choose to run for the Senate instead of the presidency: Senator Steve Daines, a Republican, is facing his first re-election next year, and Mr. Bullock and Senator Jon Tester have proved that Democrats can win statewide in Montana, even in presidential election years.


The governor, however, has repeatedly said he has no desire to run for the Senate and said this year that he had "ruled it out."


Were he to change his mind, Mr. Bullock may have imperiled his prospects for a Senate bid by coming out in favor of a ban on semiautomatic weapons; he took that stance in 2018 after presenting himself as a defender of gun rights during his campaigns for governor and attorney general.
Here's the video that Bullock sent out on social media to kick off his campaign:
Bullock is a Montana native who received his undergraduate education at Claremont-McKenna College in California and graduated from law school at Columbia University in New York. After graduating law school, Bullock went to work in state government, serving as legal counsel to the Montana Secretary of State and in various positions in the Montana Department of Justice. In 2000, Bullock lost a race for Montana Attorney General after which he went to work in Washington, D.C. for a top D.C. law firm while also serving as an adjunct professor at George Washington University Law School. Bullock returned to Montana in 2004, opening his own law firm where he represented a wide variety of individual and business interests.
In 2008, Bullock ran again for Montana Attorney General in 2008, winning both the Democratic nomination and the General Election. During his time as Attorney General, Bullock became perhaps best known for his effort to defend the state's 100-year-old campaign finance law against a challenge based on the Supreme Court's Citizens United decision. In 2012, the Court dismissed the appeal in a paragraph long decision that basically declined to review the Citizens United holding. Bullock served for one term as Attorney General before running for Governor in 2012 in a bid to succeed fellow Democrat Brian Schweitzer, who had also considered running for President in the past. Bullock narrowly won the 2012 election over his Republican challenger notwithstanding the fact that Mitt Romney won the state by 14 points in the Presidential election, and won re-election quite handily in the 2016 election despite the fact that Donald Trump won the state by 20 points that year. Since July of last year, Bullock has served as head of the National Governor's Association.
As I noted, Bullock is now the 22nd major candidate to join the Democratic field, and there are likely to be others before the field is actually complete ahead of the first debate scheduled for next month. New York City Mayor Bill DeBlasio, who has been flirting with the idea of running for President with frequent visits to Iowa and elsewhere over the past year, is apparently close to announcing a decision later this week even though everybody seems to be telling him not to run. In addition, there appears to be a possibility that Stacey Abrams, whose last major political move was losing the Georgia Governor's race to Brian Kemp, will enter the race, making for a field of 24 candidates that is obviously unsustainable for anything but a short period of time.
As with many of the other entrants into the race, it's unclear exactly what makes Bullock think he has even the remotest chance of breaking out of an already crowded field of candidates, never mind actually winning the nomination or General Election. Some analysts have tried to argue that Bullock can differentiate himself by the fact that he managed to win in states that Republicans are generally expected to win, but that doesn't bear up to examination. Democrats have dominated the Governor's Mansion for the entirety of the 21st Century, for example, and Democrats have dominated the state's U.S. Senate roster for much of the past 30 years or more. Max Baucus, for example, held one of the Senate seats from Montana from 1978 until he retired early in President Obama's term to become Ambassador to China, which ultimately led to the election of Steve Daines, the first Republican Senator from Nevada since Conrad Burns served from 1999 to 2007. While it is true that Montana has voted for the Republican election in every election since the 1968 Presidential election which the exception of Bill Clinton's narrow win there in the 1992 Presidential election, calling Montana a "solidly" Republican state like the rest of the Mountain West is simply untrue.
As they have for other candidates, FiveThirtyEight lays out a potential scenario under which Bullock could win the nomination, but it doesn't seem like a very probable outcome. Instead, Bullock is likely to linger in the back of the field and will be lucky to get into any of the upcoming debates. For now, I'd place him on the growing list of candidates who will likely drop out prior to the first votes being cast in Iowa in February of next year.