Mueller Probe Indicts 12 More Russians For Election Meddling
The Office of Special Counsel Robert Mueller has issued indictments against twelve Russian intelligence officials for election-related hacking, and in the process has shown most of the arguments made by the President and his surrogates regarding the Russia investigation are nonsense.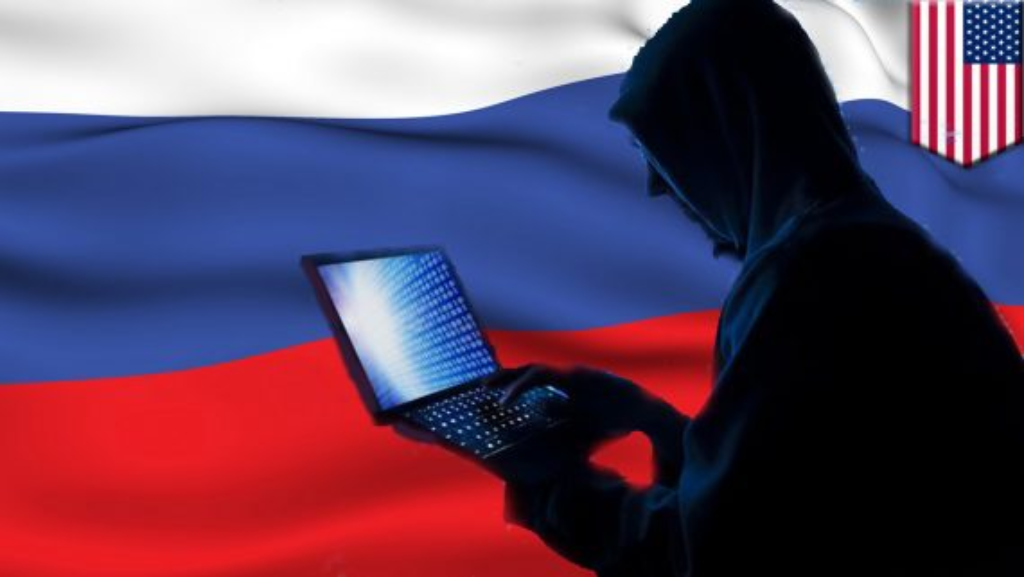 Special Counsel Robert Mueller has issued an indictment against twelve Russian intelligence officials alleging that they were involved in hacking into various election-related databases, including Democratic Party email accounts, as part of the Russian effort to influence the 2016 Presidential Election in the United States:
WASHINGTON — Rod J. Rosenstein, the deputy attorney general, on Friday announced new charges against 12 Russian intelligence officers accused of hacking the Democratic National Committee, the Clinton presidential campaign and the Democratic Congressional Campaign Committee. The charges came just a few days before President Trump is expected to meet with President Vladimir V. Putin of Russia in Helsinki, Finland.

The 11-count indictment includes charges of conspiracy by the Russian intelligence officials against the United States, money laundering and attempts to break into state election boards and other government agencies.

The indictment is part of the investigation led by Robert S. Mueller III, the special counsel, into Russia's interference in the 2016 presidential campaign.

Russia has denied that its government had any role in the hacking that preceded the presidential election. Mr. Rosenstein discussed the charges during a news conference at the Justice Department in Washington as Mr. Trump met with Queen Elizabeth II in Britain, creating a bizarre split screen on cable news of presidential pomp and an ongoing investigation that has ensnared some of the president's aides.

"Free and fair elections are hard-fought and contentious, and there will always be adversaries who work to exacerbate domestic differences and try to confuse, divide and conquer us," Mr. Rosenstein said in a statement. "So long as we are united in our commitment to the shared values enshrined in the Constitution, they will not succeed."

Mr. Mueller has filed more than 100 criminal counts against 32 people and three companies. Among the people previously charged are fourteen Russians and three Trump associates who have already pleaded guilty.

Mr. Rosenstein said Friday's indictment did not include any allegation that the Russian efforts succeeded in influencing the election results. The president's lawyer, Rudolph W. Giuliani, said in a Twitter post that Friday's indictment showed "no Americans are involved," and he called on Mr. Mueller to end the inquiry. "The Russians are nailed," he wrote.

In a statement, Lindsay Walters, a deputy White House press secretary, also noted that the indictment did not include any allegations of Trump campaign involvement or allegations that the Russian interference affected the election's results. "This is consistent with what we have been saying all along," Ms. Walters said.

Just hours before Mr. Rosenstein's announcement, Mr. Trump said at a news conference in Ellesborough, England, that the special counsel's investigation was impeding his efforts to get closer to Mr. Putin, and offered his latest attack on the inquiry.

"I think that we're being hurt very badly by the, I would call it the witch hunt; I would call it the rigged witch hunt," Mr. Trump said after meetings with Prime Minister Theresa May of Britain. "I think that really hurts our country and it really hurts our relationship with Russia."

After the indictment was announced, Senator Chuck Schumer of New York, the minority leader, and other Democrats called on Mr. Trump to cancel his one-on-one meeting with Mr. Putin.

"These indictments are further proof of what everyone but the president seems to understand: President Putin is an adversary who interfered in our elections to help President Trump win," Mr. Schumer said in a statement on Friday. "Glad-handing with Vladimir Putin on the heels of these indictments would be an insult to our democracy."

(…)

For the second day in a row, Mr. Trump said he would ask Mr. Putin about the election meddling, but on Friday added that he did not expect his Russian counterpart to acknowledge a role.

"I don't think you'll have any 'Gee, I did it, you got me,' " Mr. Trump said, adding that there would not be a "Perry Mason moment," a reference to the old courtroom TV drama. "I will absolutely firmly ask the question."

But Mr. Trump also said he believed that the focus on Russia's election meddling, and whether his campaign was involved, was merely a partisan issue that made it more difficult for him to establish closer ties with Mr. Putin.

"We do have a political problem where, you know, in the United States, we have this stupidity going on — pure stupidity," the president said. "It makes it very hard to do something with Russia. Anything you do, it's always going to be, 'Oh, Russia, he loves Russia.' I love the United States, but I love getting along with Russia. And China. And other countries."
More from The Washington Post:
A dozen Russian intelligence officers were charged Friday with conspiring to hack Democrats in 2016 in order to disrupt the presidential election, according to allegations laid out in an indictment filed by special counsel Robert S. Mueller III.

The 12 were members of a Russian military intelligence agency known as the GRU and are accused of engaging in a sustained effort to hack the computer networks of Democratic organizations and the Hillary Clinton campaign.

Deputy Attorney General Rod J. Rosenstein announced the new charges at a midday news conference. Mueller, as has been his practice, did not attend the announcement. Court records show that a grand jury Mueller has been using returned an indictment Friday morning.

The suspects "covertly monitored the computers, implanted hundreds of files containing malicious computer code, and stole emails and other documents," Rosenstein said. "The goal of the conspirators was to have an impact on the election. What impact they may have had. . . . is a matter of speculation, that's not our responsibility."

The indictment comes days before President Trump is due to meet with Russian President Vladi­mir Putin in Finland. Rosenstein said he briefed Trump earlier this week on the charges.

Trump's lawyer, Rudy Giuliani, said on Twitter that the indictments "are good news for all Americans. The Russians are nailed. No Americans are involved." He then called on Mueller "to end this pursuit of the president and say President Trump is completely innocent."

The 11-count, 29-page indictment describes in granular detail a carefully planned and executed attack on the information security of Democrats, as Russian government hackers implanted hundreds of malware files on Democrats' computer systems to steal information. The hackers then laundering the pilfered material through fake personas called DC Leaks and Guccifer 2.0, as well as others, to try to influence voters.

One of their conduits, identified in the indictment only as "Organization 1," was WikiLeaks, the global anti-secrecy group led by Julian Assange, according to people familiar with the case. The indictment describes WikiLeaks communicating with Guccifer 2.0 to obtain material. On July 6, according to the indictment, WikiLeaks wrote, "if you have anything Hillary related we want it in the next tweo [sic] days prefable [sic] because the DNC [Democratic National Convention] is approaching and she will solidify bernie supporters behind her after," referring to Clinton's rival for the Democratic nomination, Sen. Bernie Saunders (I-Vt.) WikiLeaks explained, "we think trump has only a 25% chance of winning against hillary . . . so conflict between bernie and hillary is interesting."

The indictment offers troubling new accusations about the extent of Russian hacking efforts, and their interactions with Americans.

"On or about August 15, 2016, the conspirators, posing as Guccifer 2.0, received a request for stolen documents from a candidate for the U.S. Congress," the indictment states. "The conspirators responded using the Guccifer 2.0 persona and sent the candidate stolen documents related to the candidate's opponent." The indictment does not identify the candidate.

The indictment also describes an online conversation between the GRU, posing as Guccifer 2.0, and a "person who was in regular contact with senior members of the presidential campaign." People familiar with the case said that person is longtime Trump adviser Roger Stone. In August 2016 the hacker persona wrote to Stone: "please tell me if i can help u anyhow… it would be a great pleasure to me."

Stone's lawyer, Grant Smith said "it is clear from the indictment issued today that our client, Roger Stone, was not in any way involved with any of the alleged hacking of the 2016 election. As he testified before the House Intelligence Committee under oath, his 24-word exchange with someone on Twitter claiming to be Guccifer 2.0 is benign, based on its content, context and timing. This exchange is now entirely public and provides no evidence of collaboration or collusion with Guccifer 2.0 or anyone else in the alleged hacking of the DNC emails. Roger received no information from Guccifer 2.0 or DCLeaks, nor did he provide any counsel to them."

The indictment also notes an interesting development on July 27, 2016 — the day then-candidate Trump gave a press conference declaring his hope that missing Hillary Clinton emails would be found and made public, saying: "Russia, if you're listening, I hope you're able to find the 30,000 emails that are missing."

The indictment says "on or about" that same day, "the conspirators attempted after hours to spearphish for the first time email accounts at a domain hosted by a third-party provider and used by Clinton's personal office. At or around the same time, they also targeted seventy-six email addresses at the domain for the Clinton campaign."

Rosenstein said the hackers interacted with some Americans in the course of their efforts, but noted that those people had not been charged with a crime.
Perhaps most embarrassing for the President, these indictments were handed down less than two hours after a press conference he held with British Prime Minister Theresa May during which he once against dismissed the Russia investigation as he had in the past. Additionally, while Trump did say, as he had in Brussels in response to a question about the investigation, that he would bring the issue of Russian meddling in the election up when he meets with Russian President Vladimir Putin in Finland on Monday, he was didn't believe it would accomplish anything to do so since Putin would likely deny any such effort. The Rosenstein press conference also happened at virtually the same time that Trump was capping off his visit to the United Kingdom with an image the White House obviously hoped would define the visit with a visit for afternoon tea with Queen Elizabeth II which included a welcome ceremony and a review of the troops present at Windsor Castle. Across the board, though, the coverage of that event was interrupted as all three news networks cut away from the scenes of Trump and the Queen as soon as Rosenstein took the podium. Combined with the parallel images of protests in downtown London that drew tens of thousands of people, the dustup created by the President's interview yesterday with The Sun, and that press conference, this guarantees that the topics of discussion headed into his meeting with Putin on Monday will be focused on things that will most certainly displease him.
The most significant thing that Rosenstein said during his press conference is the fact that he had briefed the President about the impending indictments several days ago, presumably before he left Washington on Tuesday to get to the summit in Brussels. Despite that fact, Trump and his surrogates such as Rudy Giuliani have spent the last week repeating his claims that the Mueller investigation is a "witch hunt" that needs to be brought to an end. He has also claimed that there is no evidence of collusion, something which this indictment at least appears to hint may not be true at all. While no Americans are named as Defendants in the case, and none of the allegations regarding contact between these Russian defendants and Americans has resulted in the identification of any Americans by name, it does appear from reading the indictment that Mueller's investigation is getting close to the point where they will soon be prepared to either bring charges alleging such collusion or summarize evidence suggesting such collusion in a report that many anticipate could be released at some point between now and the beginning of September. This indictment also blows a hole in a conspiracy theory that Trump and his surrogates have been spreading for the past two years regarding the Russia investigation, namely the allegation that there never was any hacking of the email accounts of top Democratic Party officials and employees of the Clinton campaign. This indictment makes clear that such hacking did most assuredly take place, and that its source wasn't some private group or some anonymous "400-pound guy in his basement" as Trump has dismissively alleged in the past. Instead, we now know for sure that it was the Russian GRU that was the source of the hacking and that the effort to obtain derogatory information about Hillary Clinton and the Democrats during the campaign was being directed from the Kremlin itself. Finally, as noted above, it's worth noting that the indictment alleges that there was a significant increase in efforts by the named Defendants to break into various email accounts tied to the Clinton campaigns beginning on the date in July 2016 when Trump said during a press conference that he hoped Russia could track down the emails that had allegedly been deleted from Clinton's private email server. At the very least, this seems to make it clear that the Russian hackers were attempting to coordinate their activities with the rhetoric of the Trump campaign. Whether that means that there was also some contact going on behind the scenes that we haven't learned about yet is unclear, but if evidence of such collusion exists, I'm sure we'll be finding out about it in the future.
As Paul Waldman puts it, if the Mueller investigation is a witch hunt, it sure is finding a lot of actual witches:
[F]or the benefit of those who continue to claim that the Russia investigation is a great big witch hunt with nothing to show for its efforts, let's remind ourselves of what it has produced to date:

And that's just so far. If the Mueller probe is moving toward a conclusion, it's hard to believe there won't be more indictments to come.

We still don't have a complete answer to how deep the cooperation between Russia and the Trump campaign went, though we have a great deal of evidence already that can support the charge that collusion did indeed occur. But whatever your perspective on that evidence — the meetings between Trump officials and Russians intended to obtain dirt on Clinton, the dozens of contacts with Russians that, for some strange reason, Trump officials were so keen to lie about in order to conceal — one thing that no one can plausibly say is that this is all just a witch hunt, there's no there there, and that the investigation should simply be shut down.
As with the indictment handed down against other Russians earlier this year, perhaps the most significant fact about today's announcement is the fact that the indictments were announced by Deputy Attorney General Rosenstein rather than by the Office of the Special Counsel. Given that Rosenstein is the person supervising the investigation due to the fact that Attorney General Sessions has recused himself, this is a signal that the Justice Department remains solidly behind Mueller and his investigation notwithstanding the attacks that have been leveled against it by the President, by Republicans on Capitol Hill, and by Administration surrogates in the media. It's also important to note that Rosenstein did not say that there is no evidence of collusion, he merely stated that there was no allegation of collusion in this indictment and that there are no Americans named in the indictment itself. This, of course, does not preclude the possibility of future indictments related to collusion between Americans and Russians officials or related to attempts to obstruct justice by interfering with the investigation itself. This is a strong indication of the fact that, while the indictment is signed by Mueller, Rosenstein has signed off on that indictment and is willing to stand up for it going forward. Politically at least, this is going to make it harder for Trump to make an effort to fire either Rosenstein or Mueller without subjecting himself to even further charges that he is seeking to obstruct the administration of justice.
Realistically, of course, there is no chance that the named individuals, all of whom are now apparently in Russia itself, will ever actually see the inside of an American courtroom. Notwithstanding that fact, though, this indictment is a strong signal of the progress that Mueller's investigation has made over the course of the past year, and an indication of the fact that the investigation itself is far from over. Instead, I suspect that this could be the first of many such indictments we're likely to see coming down the pike this summer before Mueller decides to go silent in advance of the elections as many observers expecting him to. So, stay tuned, because it looks like things around about to get very interesting.
Here's the indictment:
U.S. v. Netyksho Et Al by Doug Mataconis on Scribd