Navy Secretary Dismissed In Dispute Over Case Involving SEAL Accused Of War Crimes
The Secretary of the Navy was abruptly dismissed late yesterday in a dispute over the a case involving a SEAL accused of war crimes.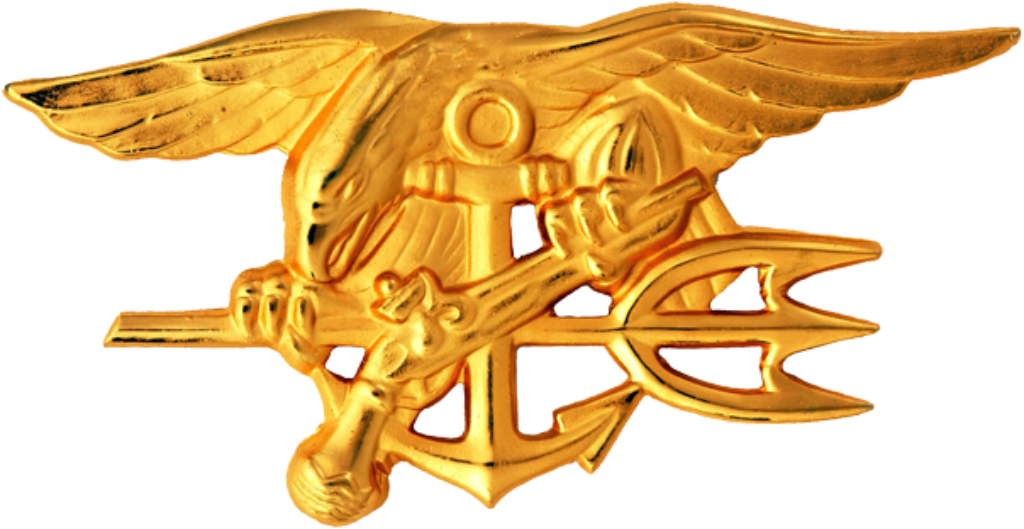 Secretary of the Navy Richard Spencer was ousted yesterday after a dispute with the upper echelons of the Pentagon arising out of President Trump's decision to pardon three Americans who were convicted or accused of what amounted to war crimes, specifically a case dealing with a Navy SEAL accused of abusing the corpse of an ISIS militant:
Defense Secretary Mark T. Esper asked for the resignation of Navy Secretary Richard V. Spencer on Sunday after losing confidence in him over his handling of the case of a Navy SEAL accused of war crimes in Iraq, the Pentagon said.

Spencer's ouster was another dramatic turn in the story of Chief Petty Officer Edward Gallagher, a Navy SEAL who was accused of committing war crimes during a 2017 deployment. Gallagher was acquitted of murder but convicted in July of posing with the corpse of an Islamic State prisoner.

President Trump weighed in on the decision on Twitter, accusing the Navy of mishandling the Gallagher case and mentioning cost overruns in unspecified contracts.

"Secretary of the Navy Richard Spencer's services have been terminated by Secretary of Defense Mark Esper," Trump wrote. "I thank Richard for his service & commitment."

Rather than criticizing how the Navy pursued the case, however, Esper said that Spencer privately proposed to White House officials that he would ensure that Gallagher retired as a Navy SEAL, with his Trident insignia, if they did not interfere with a review board convened to determine his fitness to stay in the elite force.

Spencer's proposal to the White House — which he did not share with Esper during several conversations about the matter — contradicted his own public position on the case, chief Pentagon spokesman Jonathan Hoffman said in a statement.

Esper said in the statement that he was "deeply troubled by this conduct."

"Unfortunately, as a result I have determined that Secretary Spencer no longer has my confidence to continue in his position," Esper said. "I wish Richard well."

A senior defense official, speaking on the condition of anonymity because of the sensitivity of the issue, said the Pentagon verified with several sources that Spencer made the private offer to the White House.

Esper suggested to Trump that Kenneth Braithwaite, a retired Navy rear admiral who is currently the U.S. ambassador to Norway, be considered as the next Navy secretary, Hoffman said.

Trump later confirmed on Twitter that he will nominate Braithwaite. "A man of great achievement and success," Trump wrote, "I know Ken will do an outstanding job!"

Esper and Army Gen. Mark A. Milley, the chairman of the Joint Chiefs of Staff, learned of Spencer's private offer to the White House when they spoke with Trump on Friday, Hoffman said.
Politico, meanwhile, reports on Spencer's resignation letter which is somewhat cryptic in terms of its description of the circumstances of his dismissal:
"I hereby acknowledge my termination as United States Secretary of the Navy, to be effective immediately," Spencer wrote in a letter to Trump posted on Twitter by CNN.

Spencer did not refer in the letter to the communications with the White House that the Pentagon cited in its announcement.

"Unfortunately it has become apparent that … I no longer share the same understanding with the Commander in Chief who appointed me, in regards to the key principle of good order and discipline," Spencer wrote. "I cannot in good conscience obey an order that I believe violates the sacred oath I took in the presence of my family, my flag and my faith to support and defend the Constitution of the United States," he continued, in an apparent reference to Trump's direction that the Navy not eject Gallagher from the SEALs.

After Esper and Joint Chiefs Chairman Gen. Mark Milley spoke with Trump about Gallagher's case on Friday, Hoffman said, "Secretary Esper learned that Secretary Spencer had previously and privately proposed to the White House — contrary to Spencer's public position — to restore Gallagher's rank and allow him to retire with his Trident pin."

Despite asking for Spencer's resignation over the proposal, though, Esper "has directed that Gallagher retain his Trident pin," the insignia that marks him as a SEAL, Hoffman said.

(…)

Whatever the apparent mismatch between the Pentagon statement and Spencer's letter, Trump's unusual intervention in the Gallagher case is at the root of the clash that led to Spencer's departure, former Navy Secretary Ray Mabus said in an interview.

"This all started with the president. We wouldn't be here if it wasn't for his actions, and I don't think you can lose sight of that," said Mabus, who held the top Navy post in the Obama administration. "He undermined good order and discipline. He dishonored the SEALs by saying they couldn't hold a review board. So that's what got us into this mess. This is just one more example showing that if you deal with this president, it's not going to end well."

"It's typical Trump," agreed a former senior Defense official who spoke on condition of anonymity to discuss a situation where the facts are still unclear. "This is the Trump circus. Everything he touches turns into this convoluted process of politics that we're seeing today over at the Pentagon."
Here is Spencer's letter via CNN's Jake Tapper:
And here are President Trump's tweets:
….contracting procedures were not addressed to my satisfaction. Therefore, Secretary of the Navy Richard Spencer's services have been terminated by Secretary of Defense Mark Esper. I thank Richard for his service & commitment. Eddie will retire peacefully with all of the…..

— Donald J. Trump (@realDonaldTrump) November 24, 2019
….honors that he has earned, including his Trident Pin. Admiral and now Ambassador to Norway Ken Braithwaite will be nominated by me to be the new Secretary of the Navy. A man of great achievement and success, I know Ken will do an outstanding job!

— Donald J. Trump (@realDonaldTrump) November 24, 2019
All of this is rooted in President Trump's decision earlier this month to clear three service members that had been charged with what amounted to war crimes while serving in either Iraq or Afghanistan. Two of those service members received full pardons, and the third, a Navy SEAL by the name of Eddie Gallagher received a Presidential order reversing disciplinary that apparently fell short of a full court-martial be reversed. That disciplinary action included a reduction in rank in response to charges that Gallagher had posed for photographs Subsequent to that decision, though, authorities inside the Pentagon nonetheless went ahead with an apparently unrelated plan to strip Gallagher of his membership in the SEALs, including the trident that signifies membership in the SEALs.
Based on Spencer's letter and the reporting, it's unclear what side of this dispute the former Secretary of the Navy's position was in regard to the Gallagher matter. The reference in his letter to a conflict with the "Commander in Chief" who is, of course, the President suggests that he disagreed with the President's decision to intervene in Gallagher's case and the position that the White House was taking late last week that said that Gallagher's trident should be restored. Publicly at least, Spencer was making statements that appeared to support the decision of the Navy's hierarchy to go forward with the process of stripping Gallagher of his trident notwithstanding the President's tweet. Behind the scenes, though, it seems as though Spencer was trying to work out a deal with the White House that would allow Gallagher to keep his SEAL trident. Whatever the facts, are though, the true problem here, as I stated earlier this month, is the fact that the President intervened in the Gallagher case at all. The fact that he did so was a slap in the face of American soldiers who unlike Gallagher have served honorably and in accordance with the law from a man who didn't even have the courage to serve when his fellow Americans were overseas dying in war.