New Mexico Legalizes Same-Sex Marriage, Caps Off Big Year For Marriage Equality And Liberty
A 17th state legalizes gay marriage. There's no turning back.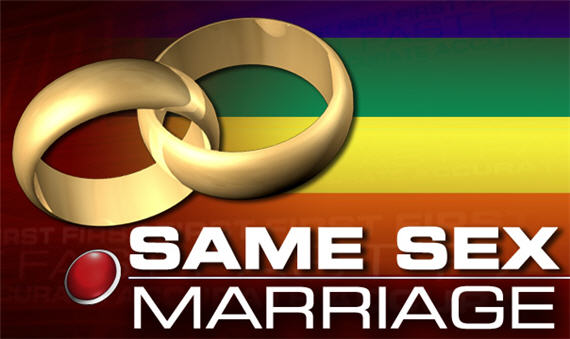 Earlier today, the New Mexico Supreme Court issued a ruling legalizing same-sex marriage throughout the state:
(CNN) – The New Mexico Supreme Court has ruled the state may not deny same-sex couples the freedom to marry, concluding current laws are unconstitutional.

The ruling Thursday is another victory for gay and lesbian couples nationwide seeking to legally wed. New Mexico would become the 17th state plus the District of Columbia to allow such unions.

The unanimous ruling ordered county clerks to begin issuing marriage licenses to qualified same-sex couples.

"Barring individuals from marrying and depriving them of the rights, protections, and responsibilities of civil marriage solely because of their sexual orientation violates the Equal Protection Clause," of the state's constitution," said the 31-page ruling from all five state justices.

"We hold that the State of New Mexico is constitutionally required to allow same-gender couples to marry and must extend to them the rights, protections, and responsibilities that derive from civil marriage under New Mexico law," the ruling said.

The decision adds clarity, uniformity, and finality to an issue that had divided the state.

Before the decision, eight counties had been issuing marriage licenses to same-sex couples in recent months. Now those marriages were affirmed to be valid and must be recognized statewide.
This makes New Mexico the 17th state in the United States to legalize same-sex marriage, and marriage equality is also the law of the land in the District of Columbia and on several Indian Reservations around the country. It also caps off a year in which the tide has turned significantly in favor of same-sex marriage in the United States.It was just over a year ago that three states voted in a referendum to legalize same-sex marriage while a fourth, Minnesota, rejected same sex-marriage. Since then, three more states (Rhode Island, Minnesota, and Delaware) have passed marriage equality bills, the Supreme Court struck down DOMA's Section Three and allowed the ruling striking down California's Proposition 8 to stand, and New Jersey's courts legalized same-sex marriage in the Garden State. Just last month, Illinois and Hawaii added their names to the list. That's an increase of ten states in thirteen months, and we're now at the point where more than 1/3 of the population of the United States lives in a jurisdiction that allows gays and lesbians to get married.
I wouldn't expect things to move quite so quickly going forward, though. The number of remaining states where a legislative or popular vote approval of same-sex marriage is realistic at this point is quite small, with Oregon and Colorado considered by most people to be the most likely states where either the state legislature or a referendum approving same-sex marriage is likely to be approved in the next couple years. In other states, we're going to have to wait for this issue to be fought out in Court over the coming years. In that regard, there are lawsuits pending in a number of states, including Pennsylvania, Michigan, Virginia, and North Carolina. All those cases are in Federal Court, though, and still at the District Court level so there is still a lot of time that will need to elapse before we get a final word in any of those matters.
Nonetheless, this year marked some tremendous gains for the cause of marriage equality and individual liberty and it's clear that, at this point, there really is no turning back. At some point, sooner rather than later I suspect, same-sex marriages will be recognized nationwide just as interracial marriages were recognized after the Supreme Court decision in Loving v. Virginia. There's going to be very little that the opponents of equality and liberty can do to stop that from happening.