Same-Sex Marriage Wins At The Ballot Box
Voters in four states endorsed marriage equality yesterday.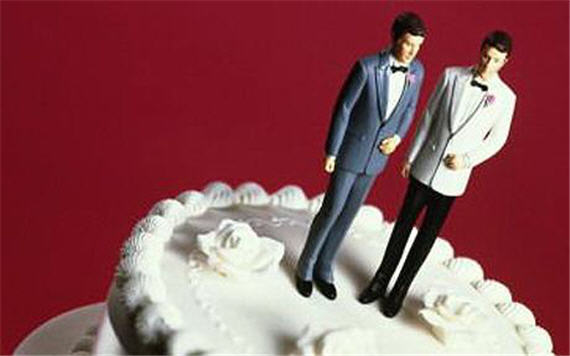 Going all the way back to 2004, opponents of same-sex marriage were able to use ballot initiatives and amendments to state Constitutions to impose bans on same-sex marriage and civil unions in the vast majority of states across the country. At the same time, six states and the District of Columbia have implemented same-sex marriage either via Court ruling or legislative action, but the opponents of marriage equality countered each of those advancements by arguing that their position was the one supported by the majority of voters as evidenced by the success they had at the ballot box, most recently just this past May in North Carolina. All of that was true, until last night when marriage equality was victorious in all of the states in which it was on the ballot:
Americans for the first time approved gay marriage at the ballot box on Tuesday, pointing to changing attitudes on the divisive issue.

In Maine and Maryland, voters approved ballot initiatives to begin allowing same-sex unions. Those wins mark a first for a cause that had previously been rejected by voters in more than 30 states, including as recently as 2009 in Maine.

And in Minnesota, where gay marriage is already not allowed, voters declined to back an initiative that would enshrine in the state's constitution a definition of marriage permitting only a union between a man and woman.

In Washington state, where voters also weighed an initiative to legalize gay marriage, the vote count was expected to stretch on for days. With half of the vote counted as of 3 a.m. Eastern time, nearly 52% supported the idea.
 The Seattle Times says this about the Washington initiative:
In what will surely go down as a historic night for same-sex marriage, voters in Washington and two other states were approving measures to permit gays to marry — ending a 30-plus state losing streak at the ballot box.

With the vote count still incomplete, Washington's Referendum 74 was ahead with 52 percent of the votes.

If it's ultimately successful, same-sex couples could apply for marriage licenses as early as Dec. 6.

(…)

With about 60 percent of the votes counted in Washington, Ref. 74 was ahead 52 percent to 48 percent.
Given the trend in that state, I'd be surprised if the remaining 40% of the vote were sufficient enough to defeat the measure, meaning that marriage equality would have won in four states on one day, and that same-sex marriage would be legal in three more states by the end of this year. All of this at the same time that the Supreme Court is poised to take on landmark cases dealing with both the Defense Of Marriage Act and California's Proposition 8, which narrowly passed just four years ago to overturn a California Supreme Court decision legalizing same-sex marriage.
I don't believe that the importance of these victories can be overstated. As of today, the opponents of marriage equality can no longer argue that their position is the one that has the support of the majority of voters and that same-sex marriage only wins when it is imposed from above either by a Court or a Legislature. The people of three states have voted to legalize same-sex marriage, and the people of a fourth state have rejected the very type of Constitutional Amendment that had been the bread and butter of the "traditional marriage" crowd for years. This was the argument that was used in Maryland, for example, where the state legislature had legalized same-sex marriage earlier this year and opponents of the law used the state's initiative process to place the matter on the ballot in the belief that they would be able to defeat it via a combination of the Catholic vote in the state and opposition to same-sex marriage from several of the state's more outspoken African-American ministers. They failed, as did the people in Minnesota who sought to follow in the footsteps of many of their sister states by absurdly enshrining a definition of marriage in their state Constitution.
To a large degree, this is a reflection of the fact that public opinion on this issue has changed drastically since 2004 when a record number of amendments similar to the one that was on the ballot in Minnesota yesterday passed and, some say, helped George W. Bush win states like Ohio. In eight short years we've gone from overwhelming opposition to same-sex marriage to a world where, according to the most recent polls, a majority of Americans support it. It's a slim majority at the moment, to be sure, but the gap between supporters and opponents is growing and it won't be long before the supporters of same-sex marriage are as large a portion of the electorate as opponents were in 2004. What this suggests, of course, is that the era of where opponents of same-sex marriage where able to use the initiative process to block marriage equality is coming to an end. It's a strategy that likely would still work in the South, but those states already have marriage bans anyway. Outside of there, though, I'm thinking it's not going to work any more. Possible future targets for legalization of same-sex marriage in the future include Oregon, New Jersey (where a recent poll showed a majority of voters support it), New Mexico, and Delaware. In other words, even if the Courts resist, change is coming on this issue slowly but surely.