Nobody In Washington Cares About Governing, And It's Hurting The Country
The political antics surrounding the sequestration cuts is a prime example of what's wrong with Washington.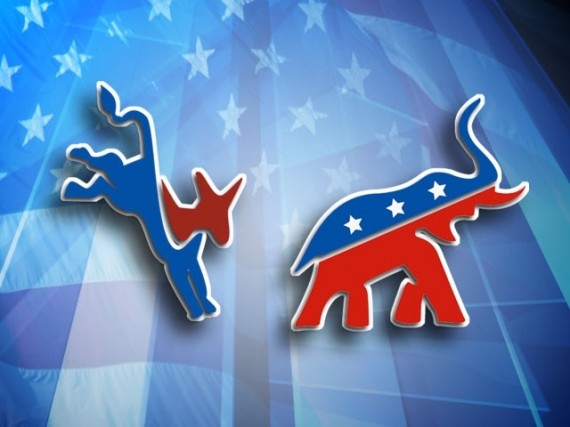 As we sit here nine days away from the imposition of the Sequestration Cuts that President Obama, and many Republican defense hawks, the main argument in Washington isn't about how to stop the cuts from the taking place, but who is responsible for them. Republicans point out, correctly, that the sequester was an idea that originated with the White House during the August 2011 negotiations over increasing the debt ceiling. Democrats, on the other hand, point to the fact that it was GOP instrasigence on the debt ceiling that made the sequester necessary. Chris Cillizza make the case, quite convincingly, that Congress will likely get the political blame for the sequester if it isn't averted either before March 1st or shortly thereafter. However, as Ron Fournier argues, this ongoing battle over who is responsible for the sequester and who will get blamed if it goes in to effect is exactly the wrong debate to be having at this moment:
Your federal government is almost certain to blow past the March 1 deadline for averting $1.2 trillion in haphazard budget cuts that could cost 700,000 jobs. Don't worry. We know whom to blame. President Obama makes a credible case that he has reached farther toward compromise than House Republicans.

But knowing who's at fault doesn't fix the problem. To loosely quote Billy Joel: You may be right, Mr. President, but this is crazy.

Is this fiscal standoff (the fifth since Republicans took control of the House in 2011) just about scoring political points, or is it about governing?

If it's all about politics, bully for Obama. A majority of voters will likely side with the president over Republicans in a budget dispute because of his popularity and the GOP's pathetic approval ratings.

If it's about governing, the story changes: In any enterprise, the chief executive is ultimately accountable for success and failure. Sure, blame Congress — castigate all 535 lawmakers, or the roughly half you hate. But there is only one president. Even if he's right on the merits, Obama may be on the wrong side of history.
Based on the rhetoric we're seeing from both sides of the aisle, it's rather obvious that the powers that be in Washington are far more concerned with whatever political gain they can get from this sequester "crisis" rather than actual governing. That's why you see the President holding press conferences like the one that he did yesterday surrounded by police officers and firefighters as he repeats the claim that allowing these cuts to go through would place Americans in danger. In reality we're talking about $85 billion in cuts out of a budget of more than $3 trillion, a mere 2.9% of the total Federal Budget. Additionally, these aren't really cuts we're talking about, but merely decreases in the rate of growth of spending. More broadly, sequestration would result in cutting just $1.2 trillion from the rate of growth in Federal spending over 10 years, a period over which we're likely to spend some $30 trillion. The idea that cuts this miniscule will endanger the country is simply absurd, and the President knows it. The reason they White House is pushing this meme has nothing to do with governing, and everything to do with trying to score political points in the latest political showdown with Congress. Republicans aren't much better, of course. At the same time that they're saying that the cuts must go forward, they're continuing to warn about the supposedly devastating impact that they will have on the nation's military and, as I noted above, trying to blame the President for the cuts. Again, their response to the cuts has nothing to do to with governing and everything to do with scoring political points against the President.
I suppose I shouldn't be surprised that there is politics going on in Washington, but we're getting to the point now where it threatens to do actual damage to the nation. Here we are at yet another budget "crisis," and nobody in Washington seems at all interested in actually tackling our problems. There are a few exceptions, but you can count them two hands and still have fingers left over. Every time Washington is presented with an opportunity to actually do something serious about our fiscal problems — the so-called "Grand Bargain" — the deal falls apart because neither side is willing to sacrifice its sacred cows. Republicans don't want to give in on taxes, and Democrats resist any serious talk about entitlement reform even tough it's blindingly obvious that neither Social Security nor Medicare will survive fiscally if we don't do something to fix them. And neither side is serious about anything other than scoring political points and winning the next election. Yes, this has been a part of politics from the beginning but there also used to be politicians who were able to put politics aside and do what the nation needed to get done. We don't have politicians like that anymore, and we're paying the price for it.