Not a Coup Attempt
But, still very bad.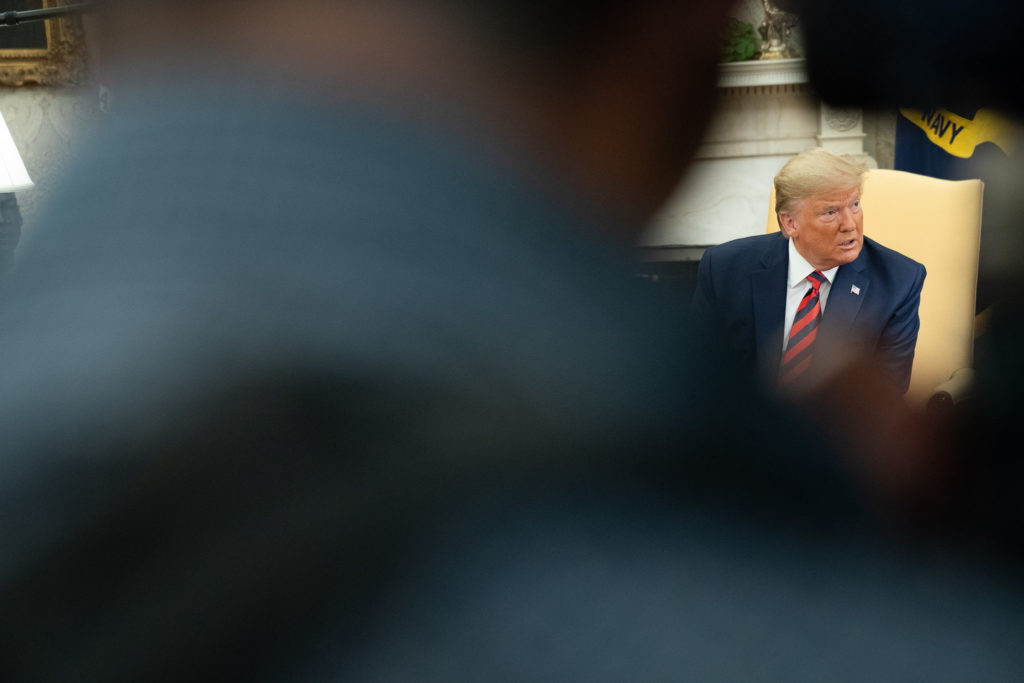 There is a legitimate question of what to call Trump's ongoing attempt to undercut US elections. Much of academic Twitter (and a not of non-academic Twitter), for example, has erupted in a debate over whether it is a coup or not (or, more accurately, a coup attempt).
Along these lines, Matt Bernius asked in a comment in a thread yesterday:
Question — and I feel like this is one that James and Steven have answered before — to fit the textbook description, do "coups" need to have a military component? I seem to remember the answer is "yes" but I wanted to confirm.

And if the answer is "yes," then what is the proper terminology for one party overturning the results of an election through quasi-legislative and judicial means?
To answer the coup portion, I will turn to several political scientists, all asked this question by Mother Jones: Is This a Coup? We Asked a Variety of Humane, Thoughtful People and Also Henry Kissinger (as the title suggests, they asked a lot of people, I am focusing here on the political scientists' answers, all of whom are from people I at least casually know or know by reputation).
Let's start with Naunihal Singh who wrote a definitive book on the subject:
I do not think it is a coup attempt, although I do worry that we are seeing an illegitimate attempt to resist the peaceful transfer of power to the winner of the election. What's the distinction I'm drawing? Who is involved and how they resist. Any coup attempt, especially the bloodless ones, involve either the use of force or its threat by security forces.

[…]

So the TLDR is not a coup, but still bad for democracy.
Steven Fish, from UC Berkley, who studies democracy and autoritarianism:
I have little doubt that Trump and his acolytes would love to carry out a coup, but the ingredients aren't all there, at least not yet. You can have all the affidavits and briefcases you want, but without the agencies of coercion (military, CIA, FBI) behind you it would be hard, if not impossible, to stage a successful coup. Trump may install loyalists at the heads of these agencies, but opposition to his machinations is strong and growing among the top-ranking officers, prosecutors, and other officials. Given the Keystone Cops routine we have seen from Trump and his "team" so far, I don't see that changing.
Michael Coppedge, from Notre Dame, who has long studied democracy in Latin America:
I don't consider this a coup. You could call it an "attempted presidential coup"—an attempt by an elected president to govern in a way that violates the rules of democracy.
Laura Seay from Colby College and an expert on the Congo:
I don't think this is a coup or an autogolpe, at least not yet. For it to be a standard coup d'état, we would have to see Trump mobilizing the military or a police force to do his bidding. We don't see any indication of that yet, even with the changes to civilian leadership at DOD. I think it's highly unlikely this would happen, given that most if not all of the general officers would be very hesitant to carry out an illegal order even if it came directly from the SecDef or the President. Even if it did, we don't have evidence that the rank and file troops would be willing to go along with it. In looking at what we know about military voting so far, Trump seems to be pretty unpopular among the armed forces, likely because he's spent so much time bashing them.

An autogolpe attempt is more likely, but I don't see that happening yet, either. For an autogolpe, the president needs to use the weight of the government and its institutions to prevent Biden from taking office. He would have to render Congress fully under his control or irrelevant.
I would add: autogolpe would still imply the support of the military, even if they aren't deployed.
To return to a quote from Singh: "The TLDR is not a coup, but still bad for democracy." I concur with this assessment.
Trump is trying to mostly use the legal means we have in place to combat voter fraud, election irregularities, close elections, and disputed slates of electors.
That is to say: going to court, having canvassing boards scrutinize results, asking for recounts, and so forth.
The problem is: there is no evidence of fraud nor irregularities and the issue of recounts is the domain of the law, not fits of pique by the loser.
To be clear: I am not trying to minimize what he and his "lawyers" (scare quotes seem appropriate) are doing. The good news about almost all of this is the actual actions undertaken are not outside the scope of established processes.
The part that is especially troubling is inviting Michigan lawmakers to the White House to try and persuade them to seat a different slate of electors. This is an attempt to subvert the election, but even if it is based loosely in the constitutional fact that state legislators set the method for selecting electors. But like most things Trump does, he doesn't understand the actual process/details of that process, such as the fact that the law about how electors are allocated is already in place, and that you can't change it now, ex post facto. While one can spin some convoluted scenarios that would result in chaos over Michigan's electors, I don't think them likely enough to even try and game plan them out.
So, what should we call what Trump is doing? I cannot think of a political science term of the same type as "coup" to provide. To me, the best description is simply an attempt to subvert democracy, plain and simple.
I have not given this a ton of brain time, so I may be either forgetting a salient example, or that example may be from a part of the world I don't know as well, but I can't think of a good historical incident that matches what we are seeing.
I can think of cases of electoral fraud, such as Colombia in 1970 when it looked like the opposition candidate was going to win and overnight some, shall we say, statistically unlikely returns came in so that the right candidate won. Likewise, in Mexico in 1988 when the system allegedly crashed during counting and then the ruling party's candidate managed a miraculous win.
In neither case was there an incumbent on the ticket, as in both cases presidents were limited to one term, and there are a host of other factors in those two examples I won dive into now.
Indeed, these scenarios are weird mirror universe versions of Trump, as he is alleging that he (the head of government!) is the victim of that kind of chicanery (i.e., actual manipulation of the votes), instead of being the one pulling off such a fraud. Also: he has presented not one iota of evidence.
In scenarios in which direct manipulation of vote tallies it is typically the ruling party that uses its power to subvert state institutions to perpetuate the needed fraud. Trump is the sitting president basically saying that the whole of the government is out to oust him, from the precinct-level to his own Department of Homeland Security.
It is actually quite bizarre and perhaps unique (although I have this nagging feeling I a missing a good example).
The only actors who are helping him from within government are elected officials, such as McConnell. And that help has only been rhetorical (which doesn't excuse it or make it unimportant). They are giving him partisan support, but not using governmental power to do so (this important, but again does not excuse what they are doing).
Note:
Zero evidence of the military or security forces being willing to keep him in power.
Zero evidence of bureaucrats at the most local levels, the state level, or even in terms of relevant federal agencies using their power to help Trump gets the votes he needs. Even that lame help from Barr, damaging though it was, wasn't really much help. The behavior of the two Republicans in Wayne County is the closest we have come thus far.
The courts have rejected basically all of the claims of Team Trump (I can't find a definitive tally, but I recall seeing something like 29 losses and 1 win and IIRC, the win was a minor one).
Again, I am not downplaying or defending, just walking through what is, and is not, going on.
The most fundamental problem here is that Trump and his team are undercutting trust in the electoral process and also undercutting the incoming administration all in ways that further erode our democracy, damage basic governance, and deepen polarization.
The political science concept at play here is the importance of losers to gracefully accept legitimate defeat in a democracy. This is sometimes called the "loser's consent." The behavior of losers is central to democratic health because it is acceptance of the will of voters and of the legal mechanisms of the system and also an acknowledgment that there will be another competition at the next election.
The issue of losing is so fundamental that Adam Przeworski, in a very influential 1991 book, Democracy and the Market: Political and economic reforms in Eastern Europe and Latin America, defined democracy as "a system in which parties lose elections" (10).
He focuses on losers because in democracy there is the hope for the loser to win at some point in the future, which incentivizes participation in the system even after a loss (and helps perpetuate and deepen perceived legitimacy). Note that losers in civil wars, games of thrones, or military coups don't have any hope of future winnings, save by violence.
Trump's willingness to undercut democracy and make millions of people distrust elections is telling those people that they may have to abandon democracy and resort to violence to regain a share of power in the future. That is unequivocally dangerous.
When elected officials like Lindsay Graham say things like "If Republicans don't challenge and change the US election system, there will never be another Republican president elected again," he is signaling that a) the current loss is not real, and b) future competitions are not going to be fair. And while he would no doubt state that the "change" he wants is in the law, the signal he is sending is that something has to be done if some vague changes aren't instituted. This can lead to radicalization.
If some Trump supporters were already willing to risk a serious accident on a Texas interstate before the election by swarming a bus with trucks, how much more will people of that mindset act out if they believe the election was stolen and that Republicans may never again be allowed to win?
Again: not a coup attempt, but a dangerous journey into damaging key aspect of democratic governance.