Obama's Latino Support Surges After Deportation Policy Shift
Not surprisingly, President Obama's immigration announcement has been very well received among Latino voters.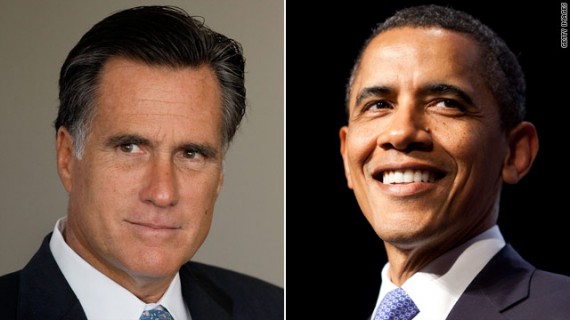 It's still early in the period after President Obama's announcement on Friday about halting some deportations for immigrants who came here as children, but so far it is being very well received in the Latino community according to a new poll:
The announcement has been met with a surge of enthusiasm, according to theLatino Decisions survey. Forty-nine percent of Latino voters surveyed in five swing states said the announcement would make them more enthusiastic about Obama, compared with 14 percent who were less enthusiastic, a net enthusiasm advantage of 35 points.

"We should be clear that these two questions were not meant to gauge overall support levels for policy, but rather how policy statements on their own, could change a potential voter's degree of enthusiasm for or against the president," the pollsters wrote.
The poll, or at least the portion of it released today, does not include a direct Obama-Romney head-to-head question, but the enthusiasm gap between the two candidates among Latinos is rather apparent:
[T]he survey also tested enthusiasm towards policy statements by Mitt Romney on immigration. Respondents were asked whether Romney's statements calling on undocumented immigrants to self-deport back to their "home" countries, and to make immigration laws in Arizona a model for the nation, made them more or less enthusiastic about Romney. Among Latino registered voters in five key battleground states, 10% said the Romney statements made them more enthusiastic, while 59% said the statements made them less enthusiastic about Romney, a net enthusiasm deficit of -49 points.
As I've noted, Romney and other Republicans have been rather muted in their response to the President's announcement, with Romney saying as recently as yesterday that he preferred making the move the President announced permanent via legislation while simultaneously refusing to commit to repealing the policy if he becomes President. It's unclear what, if any, impact this might have on Latino support for Romney, though it's hard to believe that Democrats will let them forget the comments that Romney was making throughout the primary campaign when he was pretty much an immigration hardliner.
The most recent poll of Latino support for the candidates, from Gallup, showed Obama getting some 67% of the vote from this demographic group, which matches where he came out in the 2008 exit polls. Romney, meanwhile garners only 26% in this  Gallup poll, significantly below where John McCain was on Election Day 2008. Yesterday on This Week, George Will said that Romney will lose if he gets less than 31% of the Latino Vote. Right now, he's on a pace to be at least 5% below that and, if he doesn't turn it around, he's going to have a serious problem in November.