Patrick Shanahan Withdraws As Defense Secretary Pick
Patrick Shanahan is out as nominee to be Secretary of Defense after questions were raised during his background investigation.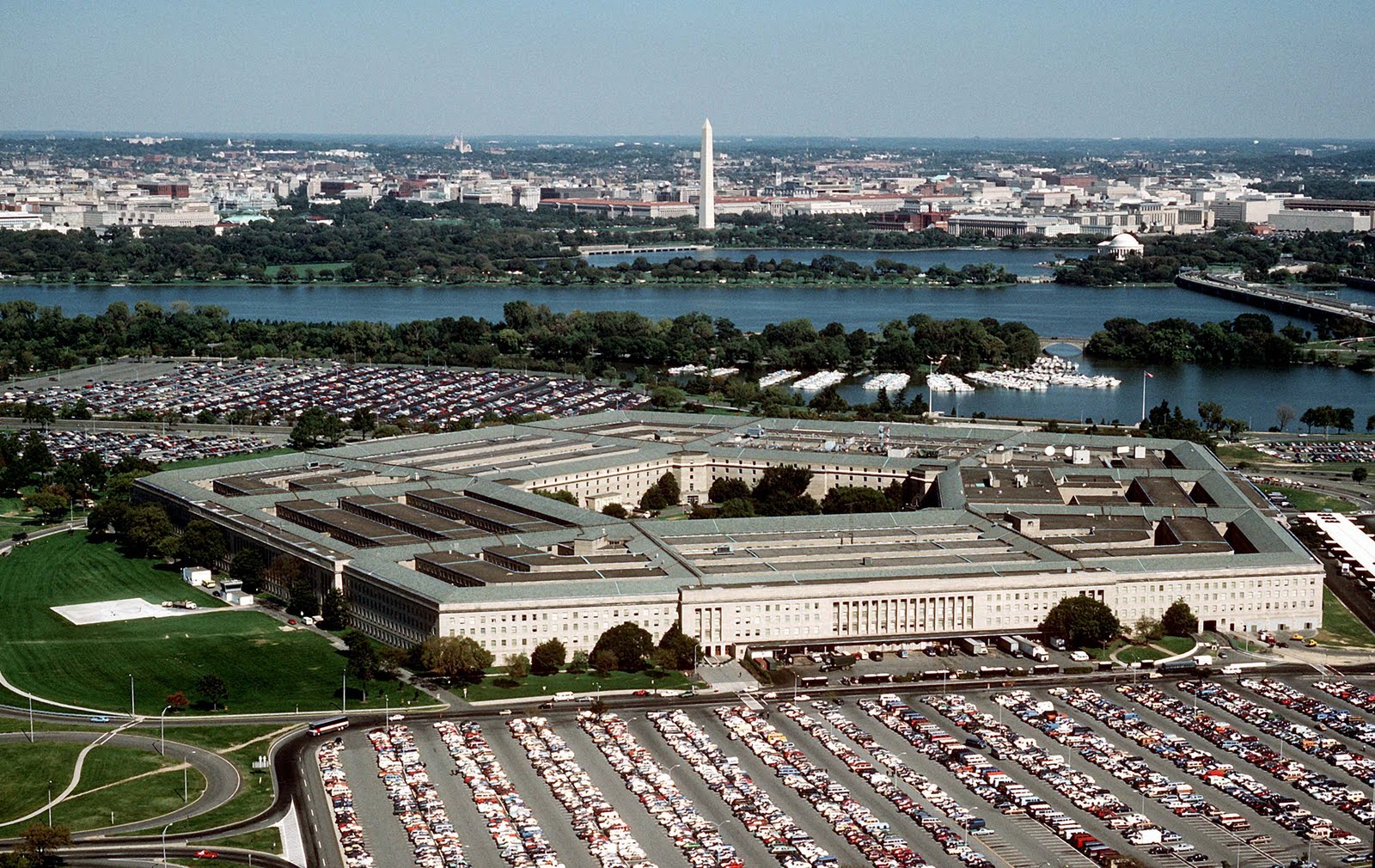 Patrick Shanahan, who has been serving as Acting Secretary of Defense since James Mattis was dismissed from his position as Secretary of Defense last November and was named as President Trump's nominee for the position on a permanent basis, has withdrawn his name from contention amid controversy over the results of a background investigation that revealed allegations of domestic violence in his past:
President Trump on Tuesday pulled the nomination of Patrick M. Shanahan to be the permanent defense secretary, saying on Twitter that Mr. Shanahan would devote more time to his family.

Mr. Trump named Mark T. Esper, the secretary of the Army and a former Raytheon executive, to take over as acting secretary of defense. He did not say whether Mr. Esper would be nominated for the permanent position.

In a Twitter post, the president said it was Mr. Shanahan's decision. It is the president's prerogative to withdraw the nomination.

The move leaves the Pentagon without a permanent leader at a time of escalating tensions with Iran regarding attacks on oil tankers in the Persian Gulf. The Trump administration has blamed Iran for the explosions that damaged the two tankers.

At the Pentagon, officials were still discussing that the routine F.B.I. investigation for cabinet nominees was dragging on for Mr. Shanahan because of his divorce, which included an allegation from his ex-wife — denied by Mr. Shanahan — that he punched her in the stomach. Mr. Shanahan said that his ex-wife started the fight, and his spokesman said that she was arrested and charged with domestic violence, charges which were eventually dropped.

According to court documents viewed by The New York Times, in 2011 Mr. Shanahan's son, who was 16 at the time, hit his mother repeatedly with a baseball bat, and she was hospitalized.

In an interview with The Washington Post published Tuesday, Mr. Shanahan said that "bad things can happen to good families." He called the episode "a tragedy," and said that dredging it up publicly "will ruin my son's life."

During his six-month tenure as the department's acting secretary, Mr. Shanahan was criticized for slighting Lockheed Martin, Boeing's chief competitor, for its mismanagement of the F-35 Joint Strike Fighter, an aircraft that is years behind schedule and millions of dollars over budget.
He was widely viewed as acquiescing to the White House and other government officials, including John R. Bolton, the national security adviser, and Mike Pompeo, the secretary of state. Mr. Shanahan famously said that the Pentagon would not be viewed as the "Department of No."

Mr. Trump's decision not to move ahead with Mr. Shanahan is the latest evidence of the difficulty that the president has had in permanently filling the top jobs in his administration.
More from Politico:
President Donald Trump pulled the plug Tuesday on acting Defense Secretary Pat Shanahan's long-stalled nomination to lead his Pentagon — culminating a drawn-out time in limbo that had attracted attention to questions about Shanahan's fitness for the job, ties to his former employer Boeing and a nearly decade-old allegation of domestic violence.

Shanahan will not move forward with the confirmation process so that he can "devote more time to his family," Trump announced via Twitter, more than a month after announcing that Shanahan had been his choice for the job. Trump also tweetedthat Mark Esper, the secretary of the Army, will become acting defense secretary.

The end of Shanahan's nomination ends a protracted and unprecedentedly long audition for the top job at the Pentagon, during which the White House offered no explanation for Trump's failure to send the nomination papers to the Senate. In the interim, critics questioned the former Boeing executive's lack of military experience, his extensive ties to industry, and complaints by his underlings that he tolerated White House intervention in the chain of command.

More recently, some news outlets started raising questions about unsubstantiated allegations of domestic assault that his then-wife, Kimberley, had made in August 2010 at their home in Seattle. Shanahan was never charged in that incident. Instead, Seattle police arrested his wife on accusations of striking him in the face and leaving him with a black eye and bloody nose, according to police and court records obtained by POLITICO.

Pat Shanahan became the acting secretary on Jan. 1 after Defense Secretary Jim Mattis resigned over Trump's decision to pull all U.S. troops out of Syria.

In April, the Pentagon's inspector general cleared Shanahan of allegations that he had favored Boeing in meetings at the Pentagon while bashing competitors such as Lockheed Martin. In January, POLITICO reported that he had referred to the F-35 program as "f—ed up" and held up Boeing as an example of a contractor that has its act together.

Shanahan also struggled in public, both on Capitol Hill and during overseas engagements. Aides have said Shanahan had a steep learning curve from his time as deputy secretary. And during a security conference in Munich in February, Shanahan came under fire from senators over Trump's Syria policy.

On Friday, POLITICO quoted multiple current and former Defense Department officials who accused Shanahan of allowing national security adviser John Bolton to have outsized influence in the Pentagon.

The sources, who asked not to be named, said Shanahan allows Bolton to call underlings within the department and said the acting secretary is overly deferential to the National Security Council staff because he wanted the job as secretary.

In a POLITICO interview, Shahanan talked up his relationship with the president, saying he's able to work with Trump because both are business executives who focus on results.

"You have to know how to hit a curveball," he said.
Here's Trump's tweet announcing the withdrawal:
The "spend more time with family" trope is, of course, a standard Washington line when someone is withdrawing from a position or nomination in the face of scandal. In this case, it was reported earlier today that the background check conducted in connection with his nomination had uncovered allegations of domestic violence in 2010 that apparently became a matter of public record due to police involvement but which did not lead to charges being filed against him. One question this does raise, of course, is why these charges didn't come to light during the confirmation process for his nomination as Deputy Secretary of Defense early in the Trump Administration.
Separate and apart from the allegations of domestic violence, it should also be noted that there have been reports that Shanahan's nomination may have been trouble for other reasons. These reports indicated that President Trump was reconsidering his appointment of Shanahan to be elevated from acting to permanent Secretary of Defense, in part apparently due to the fact that Shanahan was developing the same independent streak that former Secretary of Defense James Mattis had during his tenure. What role those doubts played in today's decision is not known.
Shanahan's replacement as Acting Defense Secretary will be Mark Esper, who has been serving as Secretary of the Army since November 2017. Prior to that time, Esper, a West Point graduate, served in the U.S. Army, specifically in the 101st Airborne Division where he saw combat during the Persian Gulf War and was part of that division's famous "left hook" attack on the Iraqi Army that led to the end of the war. For his service during the war, Esper was awarded the Bronze Star, the Combat Infantryman's Badge, and various other service medals. After the war, he returned to the United States and remained on active duty until the end of the 1990s.
After leaving the military, Esper served as Chief of Staff at the Heritage Foundation from 1996 to 1998 before moving on to a position on Capitol Hill where he served as a staffer on the Senate Foreign Relations Committee, the Senate Government Affairs Committee, and the House Armed Services Committee. He also served as an aide to Nebraska Senator Chuck Hagel. During the first term of President George W. Bush, he served as Deputy Secretary of Defense for Negotiations Policy. After that he returned to Capitol Hill where he served as National Security Adviser to Senator Bill Frist, who was Senate Majority Leader at the time. In addition to all of this, Esper served in various positions in the private sector during the Obama Administration before being named as President Trump's pick for Secretary of the Army in 2017. It's unclear of Esper will ultimately be named as Trump's pick as Secretary of Defense, but he certainly appears to have the resume for the position.
In any case, Shanahan is not only withdrawing his nomination he is also leaving the Pentagon, meaning that Trump will need to come up with nominees both for Secretary of Defense and Deputy Secretary of Defense,
All of this happens, of course, as the United States is dealing with a variety of defense-related issues around the world, including the issues surrounding the negotiations with North Korea regarding its nuclear weapons program and the increasingly tense standoff that seems to be developing with Iran. Presumably, Esper is up to speed on these and other issues due to his position as Secretary of the Army, but this is yet another sign of the instability in Trump's Cabinet generally and among his foreign policy team in particular. The fact that it is coming at a time when things appear to be heating up in various theaters around the world is, at the very least, concerning.