Paul Ryan Closes The Door On 2012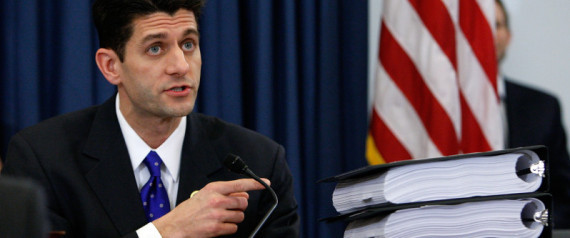 After a week of speculation propelled mostly by columns in The Weekly Standard, Wisconsin Congressman Paul Ryan has told The Weekly Standard that he is not running for President despite the encouragement of many within the GOP that he do so:
Wisconsin congressman Paul Ryan has decided for a final time that he will not run for president in 2012, THE WEEKLY STANDARD has learned. Ryan, who began seriously considering a bid in late May after Indiana governor Mitch Daniels took himself out of the race, had consulted with top Republicans, including Karl Rove and Frank Luntz, as he contemplated his political future. And though many of those he talked with told him he would be a viable candidate in such a fluid race, even as a late entry, Ryan ultimately decided to continue his focus on debt and entitlement reform as chairman of the House Budget Committee.

"I sincerely appreciate the support from those eager to chart a brighter future for the next generation. While humbled by the encouragement, I have not changed my mind, and therefore I am not seeking our party's nomination for President. I remain hopeful that our party will nominate a candidate committed to a pro-growth agenda of reform that restores the promise and prosperity of our exceptional nation. I remain grateful to those I serve in Southern Wisconsin for the unique opportunity to advance this effort in Congress."
This isn't entirely surprising since Ryan said pretty much the same thing back in April. However, there's been something of a groundswell among party insiders over the past week or so to get him to reconsider. For a time, it looked like he was leaning toward running, but he's decided not too. From Ryan's point of view, it's a smart decision. He's young, only 41, and represents a fairly secure district. If he wants, he can stay in the House for quite some time and work his way up the leadership ladder. He'll have other chances. Besides, as I'm sure Ryan aware, it's been 131 years since a sitting member of the House of Representatives was elected President, at the very least the odds would've been against Ryan from the start and a loss now would've been fatal to his future in politics.
Don't be surprised to see Ryan's name pop up a year from now on the Vice-Presidential running mate short list. He'd be an interesting choice, but I'm not sure he'd want to put himself in the political office where people tend to disappear at such a young age.