Pennsylvania Voter ID Law Sends Democrats Scrambling
The number of Pennsylvania voters without required photo IDs exceeds Obama's 2008 margin of victory.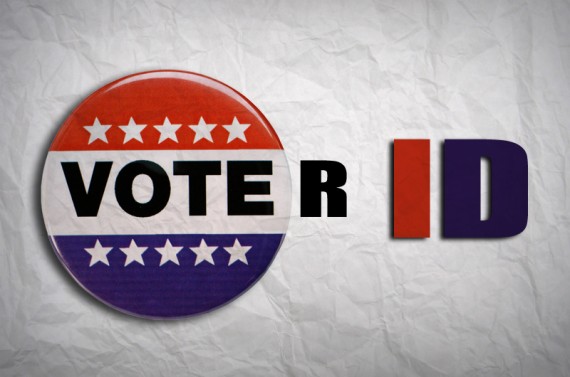 Pennsylvania's new voter ID law "scares the shit out of" the state's Democratic leadership.
TPM ("In Pa., Voter ID Law Already Changing The Electoral Landscape"):
Hundreds of thousands of potential voters here were left scrambling in the wake of Pennsylvania's voter ID law — enough to prompt speculation as to whether the law could change the outcome of the election in November.

But one thing is clear: The law is already having a dramatic effect on how the election is being waged.

Democrats and their allies, who vehemently oppose the voter ID legislation, are still pinning their hopes on legal challenges to the law. But if the law survives, political organizers in Pennsylvania will have to alter their outreach plans to include identifying, contacting and getting proper identifications for thousands of voters.

"It scares the shit out of us," Yuri Beckelman, campaign communications director for the AFL-CIO of Pennsylvania, said of the number of voters potentially affected. The union and several other allied groups are forming a statewide coalition aimed at "education and mobilization" around the voter ID law requirements.

The estimated 750,000 voters who do not have state-issued IDs in Pennsylvania surpasses President Obama's margin of victory in 2008. Many of the voters without ID are in poor and minority communities — typically blocs that vote Democratic. Democrats' worst fears appeared to be confirmed when the Republican leader of the state House, who helped shepherd the legislation onto the books, recently boasted that it will "allow" Mitt Romney win the Keystone State.

Democrats now have to make sure voters are aware of the law, know whether they comply, know how to meet the requirements if they don't already — and do it all before Election Day. This could be a steep climb. Only one of five voters approached by TPM at Obama's Pittsburgh rally Friday knew the law existed.
Let's stipulate the TPM, while impeccably fair, is strongly sympathetic to the Democratic Party. They're reporting here the fears of Democrats, who naturally have an incentive to create hysteria among their base about the topic, and even that is based on thin evidence. After all, the fear is based on the fact that we just don't know who doesn't have ID.
Republicans would naturally counter that Pennsylvania's new law has received widespread coverage–presumably especially in Pennsylvania–and that there's plenty of time for those who want to vote to procure a state-issued ID card.
That said, it's undeniable that it's much harder for very low income hourly workers to take several hours out of their day to get to a DMV or other state office and wait around to get a photo ID. Further, given that they presumably already exist in some sort of quasi-underground economy that permits them to get by on a daily basis without photo ID, they're incredibly unlikely to do so in order to facilitate taking a couple hours out of their day on the  Tuesday after the first Monday in November to vote.  And, of course, these marginal voters are disproportionately likely to vote Democrat.
My inclination in years past was: Tough noogies. Really, people, how hard is it to get an ID? Most, if not all, states require people to register to vote. So, why not knock out the ID requirement at the same time? And who the hell doesn't have an ID, anyway? We check people's ID card for everything from taking an airplane ride to cashing a check to getting into an R-rated (er, NC-17) movie. Surely, it's not unreasonable to ask them to show one to ensure our elections are above-board.
While that remains my visceral reaction, there's a slight problem with it: there's essentially no evidence that significant numbers of people are engaging in the sort of voter fraud that would be preventable by requiring photo identification. Which means that we're essentially disenfranchising large numbers of people to prevent something we're pretty sure isn't happening. Given that the people being disenfranchised are disproportionately from one political party and that the people pushing for these laws are almost entirely from the opposing political party, that's problematic.