Phil Murphy And Kim Guadagno Win Primary Battles For New Jersey Governor
Democrat Phil Murphy and Republican Kim Guadagno will face off against each other to succeed Chris Christie in New Jersey.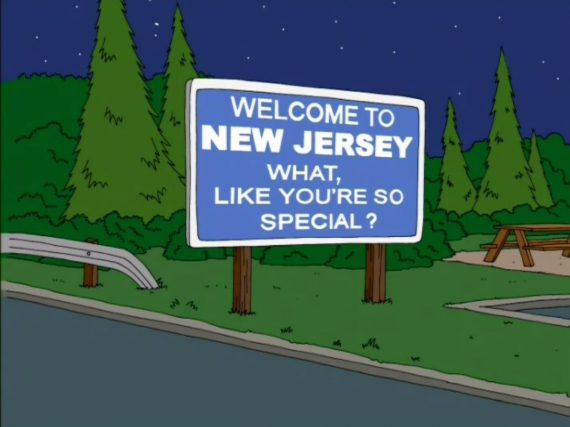 The race to succeed New Jersey Governor Chris Christie, who is term-limited and cannot run for re-election, moved forward yesterday with primary elections selected Goldman Sachs banker Phil Murphy and Lt. Governor Kim Guadagno as the nominees for the Democratic and Republican parties:
NEWARK — Philip D. Murphy, a former Goldman Sachs executive, cruised to the Democratic nomination for New Jersey governor on Tuesday while Kim Guadagno, the state's lieutenant governor, easily turned away a spirited challenge to claim the Republican nomination, setting the stage for a November battle to replace Chris Christie, the deeply unpopular incumbent.

Their matchup, the first open election for the governor's seat in New Jersey since 2005, promises to be as much a referendum on the administration of Mr. Christie — who will leave a state crippled by debt, credit downgrades and creaky infrastructure — as it will be an early test of the electoral impact of Donald J. Trump's presidency.

"People all across New Jersey are demanding change, and I am here to change things," Mr. Murphy told a crowd to loud cheers on Tuesday night at his election night party at a hotel in Newark. "Four more years of Chris Christie-style politics won't make New Jersey the state where we draw the line against Donald Trump. But we will."

For Mr. Murphy, who served as ambassador to Germany under President Barack Obama, the primary victory caps a years long effort to lay the groundwork for a run in which he invested more than $16 million of his own funds and vastly outspent his rivals. It elevates his unique brand of progressive policies and fiscal reform in a state facing a potential crisis over unfunded pensions and underfunded schools, combined with the highest property taxes in the country. It also vaults him into the national dialogue as an early Democratic response to Mr. Trump's policies.

For Ms. Guadagno, the general election will be a gauge of how a moderate Republican who has not quite embraced the language or policies emanating from Washington can navigate the shifting political waters and chart a conservative course that is still somewhat separate from the White House's.

In her victory speech, Ms. Guadagno repeated her conservative pledge to shrink government but also tried to show a more moderate side by calling for environmental protections and for equal rights for minorities and for people "no matter their sexual orientation." She spoke of the need to move "forward" and "with hope."

"We will make New Jersey better for everyone together," she said inside a catering hall in West Long Branch.

As she previewed the coming race, she sought to establish a sharp contrast, portraying herself as the candidate of "Main Street" and labeling Mr. Murphy as the candidate of "Wall Street."

"If we elect Phil Murphy governor of the State of New Jersey, the only person who will be able to live in the State of New Jersey will be Phil Murphy," she said as the crowd broke into shouts of "Moneybags!"

The fall election — one of the two statewide elections in the country this year, with Virginia's — will be closely watched around the country by Democrats eager for a political victory after their losses in the 2016 election and in special congressional elections this year.

The passion was evident weeks before votes were even cast on Tuesday, with former Vice President Joseph R. Biden Jr. campaigning with Mr. Murphy and declaring the fall election the "single most important" race of the next three years, even surpassing the 2018 midterm elections.

Within the state, the general election will offer New Jersey voters a stark choice. Mr. Murphy, who proclaims himself "proudly progressive," has indicated that he is willing to defy the Trump administration's positions on climate and immigration, as well as raise taxes on some wealthier residents and introduce a public bank, funded by taxpayers, to assist an economic recovery in the state.

Ms. Guadagno campaigned largely on a vow to conduct a full review of state spending, pledging to cut waste, fraud and abuse in the sprawling state government and reinvest the savings into issues like bolstering infrastructure, offsetting high property taxes and addressing shortfalls in school funding.

On Tuesday, she laid out a bold promise to back up her economic platform.

"I promise to you, if we do not in our first term lower property taxes in the State of New Jersey, I will not stand for re-election," she said.

Mr. Murphy drew some comparisons to an unpopular New Jersey governor who worked at Goldman Sachs, Jon S. Corzine, but his deep pockets allowed him to dominate the primary election, with a seemingly never-ending barrage of digital ads and a robust television campaign that set him apart from a cast of rivals not well known to many voters.

Both Jim Johnson and John Wisniewski offered more progressive platforms than Mr. Murphy, and they increasingly tried to portray his aggressive spending as "buying the nomination." But Mr. Murphy, who enjoyed the backing of every county Democratic chairman and chairwoman and all the powerful unions in the state, often overpowered their message.
The race between Murphy and Guadagno is likely to be closely watched if only because it is one of only two major statewide races that will take place in November, with the other being the races for Governor, Lt. Governor, and Attorney General in Virginia. Because of that, it will be seen as a major indication of where American politics is headed in the first year of the Trump Administration. As things stand, though, it seems likely that Democrats head into this race with high expectations that they will manage to pick up a Governor's seat that has been in Republican hands since 2009. One of the main reasons for that, of course, is the fact that New Jersey is a traditionally Democratic state and that it is likely to stay that way in the fall. Hillary Clinton won the state by more than 500,000 votes in November, for example, and Cory Booker won easily in both the 2013 Special Election to replace the late Senator Frank Lautenberg and the 2014 General Election to win a full term in his own right. Additionally, while Guadagno has been a statewide figure for eight years now, serving simultaneously as Governor Christie's Lt. Governor and as Secretary of State, she has far lower name recognition that Christie does and is likely to be hampered by the negative poll numbers that Christie now faces notwithstanding being overwhelmingly re-elected in 2013. Early polling in the race, conducted before yesterday's primary, has shown Murphy leading Guadagno by roughly 50% to 25%, but these same polls also show a huge number of undecided voters so it's hard to tell where the race stands at this point.
As things stand, it would appear that this race will likely end up being Murphy's to lose. In addition to the fact that New Jersey is a traditionally Democratic State for a long time now, Guadagno enters the race with several handicaps. Perhaps the biggest is the fact that she seems to remain relatively unknown notwithstanding the fact that she has been the state's Lt. Governor for eight years now and has served as Acting Governor on several occasions, especially when Christie was out of state campaigning for President in 2015 and 2016. Additionally, as a Republican Guadagno will also have to deal with the fact that the national leader of her party, President Donald Trump, is hugely unpopular in the Garden State. Guadagno has not emphasized Trump in her campaign, but it's likely that Democrats will given that Trump's job approval in the state is even lower than it is nationwide. Combine that with Christie's aforementioned unpopularity, and it seems clear that Guadagno will face an uphill battle in November.