Photo Of His Presidency: Obama In The Situation Room 5/1/2011
From the White House Flickr page: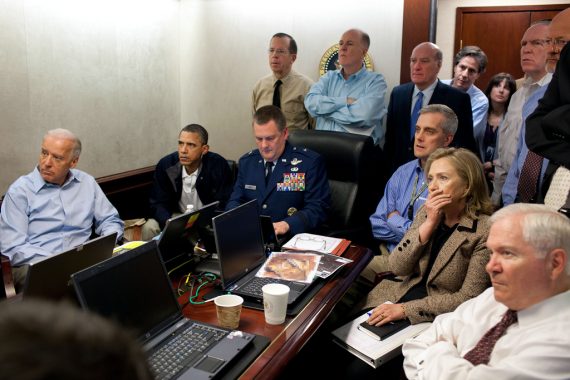 President Barack Obama and Vice President Joe Biden, along with members of the national security team, receive an update on the mission against Osama bin Laden in the Situation Room of the White House, May 1, 2011. Please note: a classified document seen in this photograph has been obscured. (Official White House Photo by Pete Souza)
Dave Weigel draws attention to the look on President Obama's face:
This is probably how you want the commander-in-chief to look at that moment.
Indeed