Public Opinion On Impeachment Has Shifted Significantly
Public opinion on impeachment has taken a rapid turn that should alarm the Trump White House.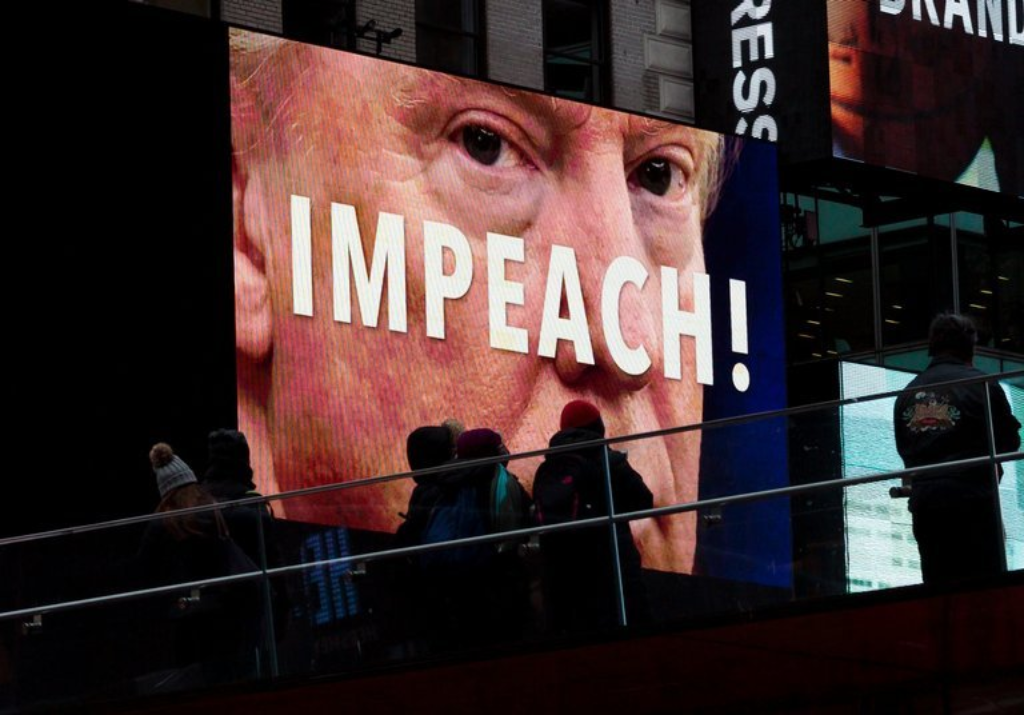 For most of the year, both before and after the release of the Mueller Report and the details about President Trump's involvement in a conspiracy to silence women in advance of the 2016 election, the Emoluments Clause scandal, and other issues surrounding this President, polling has generally shown that the American public was largely against impeaching the President. This was the case even as the same polls showed that most Americans wanted to see President Trump out of office and that he would lose in head-to-head matches with his top Democratic rivals. In the past two weeks or so, there has been a decided shift in that polling with increasing numbers of Americans supporting at least an impeachment inquiry:
A majority of Americans have opposed impeaching President Trump for the last two years or so, but four new surveys suggest public opinion might be starting to shift.

The surveys, conducted partly or entirely since Nancy Pelosi's announcement on Tuesday, all show an increase in support for impeachment. They even raise the possibility that Americans may now narrowly be in favor of it.

Over all, 46 percent supported impeachment and 42 percent opposed it in an average of the four polls, from YouGov/Huffington Post, HarrisX/Rasmussen, Marist/NPR and Morning Consult/Politico.

It's a reversal from the prior iterations of these polls, which found that only 40 percent supported impeachment, compared with 46 percent who opposed.

A caution: These polls were conducted in a rapidly developing news environment, sometimes over only a single day of interviews. This poses challenges for pollsters, who have fewer opportunities to call back hard-to-reach respondents. It could also mean that the surveys were conducted at a moment when Democrats or Republicans were particularly eager to participate in polling. Many pollsters refuse to conduct one-day surveys altogether. And these particular pollsters have tended to show more support for impeachment than others over the Trump presidency; they may continue to do so today.

Even if the polls are perfectly representative of today's public opinion, they are just a fleeting marker at the beginning of a long process.

The increased support for impeachment was driven by Democratic-leaning voters and longtime opponents of the president, many of whom have long been skeptical about whether impeachment is worth it if it poses political risks to Democrats or if the president won't be removed from office.
This increased support can also be seen in other polling released over the past several days after the release of the transcript of the phone call between President Trump and President Zelensky, the whistleblower's complaint, and the Inspector General's report:
While the numbers remain somewhat soft, there has more assuredly been a shift in public opinion toward at the very least an impeachment inquiry after more than a year during which most Americans were decidedly against the idea of impeachment. The best explanation for this, I suppose is the fact that the current story about Trump's pressure on the Ukrainian investigation is far easier to understand than the Russia investigation and appears on the surface to be far more serious than the Emoluments Clause and porn star payoff stories. Indeed, as I've noted before, the main documents in this case — the transcript, the complaint, and the IG report, — amount to just about 21 pages and are fairly easy to read notwithstanding the fact that there still seem to be Republicans in Congress who have not gotten around to it. Additionally, notwithstanding the efforts of the Administration and its supporters to argue otherwise, the evidence is blindingly clear hear.
In any case, this would seem to demonstrate that the Democrats are not getting too far out over their skies by opening an inquiry now. Indeed, Nancy Pelosi seems to be reading the political tea leaves correctly.