Reaction To Johnson's Suspension Of Parliament Is Mostly Negative
The reaction to Boris Johnson's move to suspend Parliament to force a hard Brexit is mostly negative, but there appears to be little that can be done to stop it.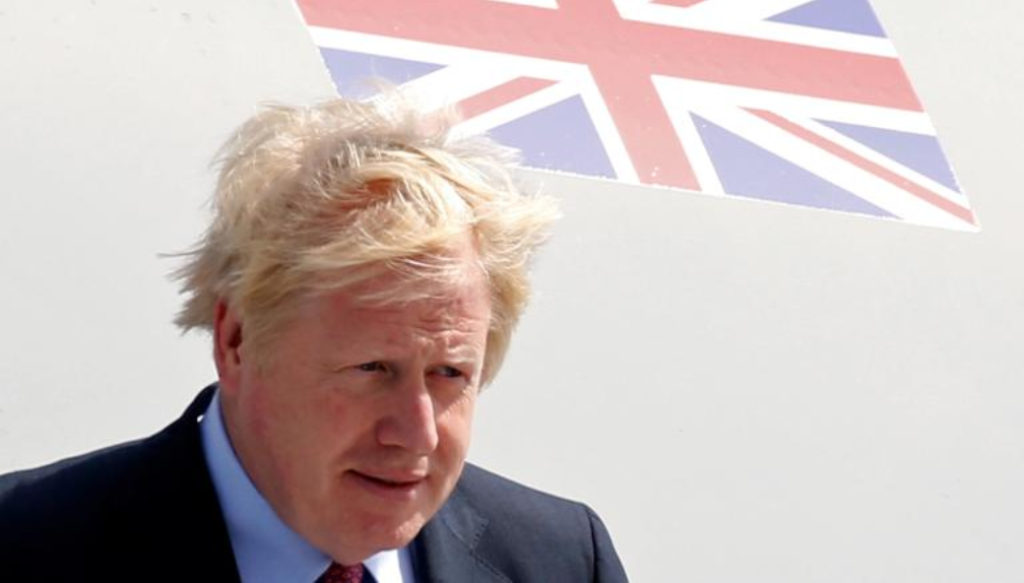 The move by British Prime Minister Boris Johnson to suspend Parliament for a month in an effort to ram through a hard, no-deal, Brexit by October 31st is meeting with controversy and resignations by several top Conservative Party officials:
LONDON — Britain's prime minister, Boris Johnson, faced a growing and angry backlash on Thursday as his decision to suspend Parliament next month prompted protests and legal challenges, and political opponents scrambled to salvage efforts to stop a disorderly Brexit.

The normally fractious opposition swiftly united in outrage at Mr. Johnson's maneuver on Wednesday, which brought protesters onto the streets in London and other cities across the country, while an online petition against the action drew well over a million signatures.

[What did Boris Johnson just do to Parliament? An explainer.]

The move also strained relations within Mr. Johnson's Conservative Party and prompted claims from critics that the government was trampling the conventions of the country's unwritten Constitution, undermining its democracy.

In an overnight poll, far more Britons opposed than supported his suspension of Parliament, and angry comments calling it undemocratic peppered social media, many with the hashtag #StopTheCoup.
More from The Washington Post:
British Prime Minister Boris Johnson faced defections from senior allies Thursday as a backlash built and opponents planned legal challenges to his decision to suspend Parliament to push his Brexit plans.

The resignation of Ruth Davidson, who had been touted as a future prime minister, along with another senior Conservative in the House of Lords, was a sign of rising worry within Johnson's ranks that the move to suspend Parliament was sidelining Britain's elected representatives during one of the biggest political crises in generations.

Elsewhere in Europe, policymakers were jolted by the move to suspend Parliament for five weeks, which some of them said brought Britain closer to a sudden, cliff-edge Brexit that analysts say could spark food and medicine shortages. Some diplomats said they were increasingly convinced Johnson is a brutally ruthless tactician who would stop at little in a risky gambit to force both Europe and his own rebellious lawmakers into a compromise.

The resignations came after protesters jammed streets in cities around the country, including in London, Edinburgh and Manchester. Outside of Parliament, demonstrators chanted "stop the coup!" A petition calling for the government to stop the suspension quickly surged past 1 million signatures. Johnson's adversaries promised to appeal his move in the courts. Brexit opponents were strategizing about how to use their dwindling time in Parliament to halt the relentless move toward an uncontrolled break from Europe.

Johnson sparked a torrent of criticism with his decision to ask Queen Elizabeth II to suspend Parliament for five weeks, dramatically shortening the time lawmakers have to try to block a no-deal Brexit.

Johnson has said Britain will leave the European Union by Oct. 31 with or without a deal. The majority of lawmakers in the House of Commons are opposed to leaving the bloc without a transition deal to smooth the way.

Labour Party leader Jeremy Corbyn said that when Parliament reconvenes after summer break Tuesday, he would move immediately to pass legislation to keep the chamber open and to prevent a no-deal Brexit.

"We will be back in Parliament on Tuesday to challenge Boris Johnson on what I think is a smash-and-grab raid against our democracy," he told Sky News. "What we're going to do is try to politically stop him on Tuesday with a parliamentary process in order to legislate to prevent a no-deal Brexit and also to try and prevent him shutting down parliament during this utterly crucial period." 

Opposition lawmakers will have to move fast if they are to have a chance at success. Once Parliament is suspended, no later than Sept. 12, any legislation in the pipeline is typically killed off, and lawmakers would have to start again from scratch when Parliament resumes Oct. 14.

In Davidson's careful resignation letter, the charismatic leader avoided linking her move directly to Johnson's decision to suspend Parliament, instead focusing on family issues. But she also mentioned the "conflict I have felt over Brexit," and the British media quickly linked the departure to Johnson's strategy, given the timing.

Davidson's departure after eight years leading the Scottish wing of the party is a major blow for the Conservatives, whose fortunes she helped to turn around in an area of Britain where the Conservative Party was for decades a toxic brand. 

Davidson's resignation came shortly after that of George Young, a former cabinet minister who left his post as a government whip in the House of Lords.

 The move "risks undermining the fundamental role of parliament at a critical time in our history, and reinforces the view that the Government may not have the confidence of the House for its Brexit policy, Young wrote.

On Thursday, David Lidington, the effective deputy prime minister in the previous administration of Theresa May — who remains a nominal ally of Johnson — said the suspension was "not a good way to do democracy" and "sets a very bad precedent for future governments." He told the BBC that if the opposition Labour Party had done something similar, "some of my Tory colleagues who are cheering at the moment would be turning purple with rage."

Johnson's government insists they are not doing anything unusual and that it is normal for a new prime minister to suspend Parliament ahead of the queen's speech presenting the country's legislative agenda.

It generally does happen every year, but the length of the suspension — the longest since 1945 — and the timing have drawn widespread criticism.
Jeremy Corbyn, the leader of the Labour Party is vowing to attempt to block the suspension of Parliament when the House of Commons reconvenes next week, but his time to act will be extremely limited. Additionally, some descriptions of the impact of what Johnson has done suggest that any move to open debate on whether Parliament should be suspended for as long as Johnson is asking must, pursuant to existing rules, be delayed until after Parliament reconvenes in October. Given the fact that, at the point, the nation will be barely two weeks away from a hard Brexit the debate will essentially be moot by that point. This will be especially true if the forces opposed to a no-deal Brexit inside Parliament want to try to do whatever it is they are able to do to delay the inevitable.
Rather than stopping the suspension of Parliament, the other option that is reportedly being considered is a no-confidence vote that would trigger a new election. The problem with that strategy is two-fold. First, it would require a majority vote in the House of Commons and it'snot at all clear that there's any realistic possibility of this happening. In order for it to happen, Corbyn would have to have the support of at least a handful of Tory MPs who are opposed to Brexit or the support of members of the Democratic Unionist Party, the party from Northern Ireland that Theresa May negotiated a coalition agreement with in order to be able to form her government after the 2017 election. The odds of the first happening seem to be pretty low, as do the odds of the second and one of the main reason for that appears to by Corbyn himself, with even many members of the Labour Party reluctant to see Corbyn be the person who moves into No. 10 in place of Johnson. Given this, the odds that there will be anything that can be done in Parliament to stop a hard Brexit seem to be somewhere between slim and none.
In addition to these moves in Parliament, there are apparently also lawsuit being drafted in an effort to stop Johnson from getting his way. Since I'm not at all familiar with British law I am not going to comment on the legality of what he's doing, but based on what I've read it appears that he was entirely within his authority to ask the Queen for the extended suspension and that there's basically nothing that can be done about it. If a British court were to rule otherwise, they would effectively be saying that the Queen herself can be ordered by one of her Judges to do or not do something, and while that's not at all uncommon in the United States it would be unprecedented in the United Kingdom.
All of this is a long way of saying that it looks as though Britain is headed for the hard Brexit that Johnson wants on October 31st. What happens after that is something we'll have to wait to see. It could be that the aftermath is such a disaster that Johnson's government quickly collapses and we end up seeing new elections before the end of the year or early in 2020. Until then, the United Kingdom is basically now on autopilot to crash through the Brexit deadline and nothing can be done to stop that. Only the aftermath will tell us, and the British, if that will be a good thing.