Boris Johnson Suspends Parliament To Force Hard Brexit
British Prime Minister Boris Johnson has taken a step that virtually guarantees that the United Kingdom will go ahead with a hard Brexit at the end of October.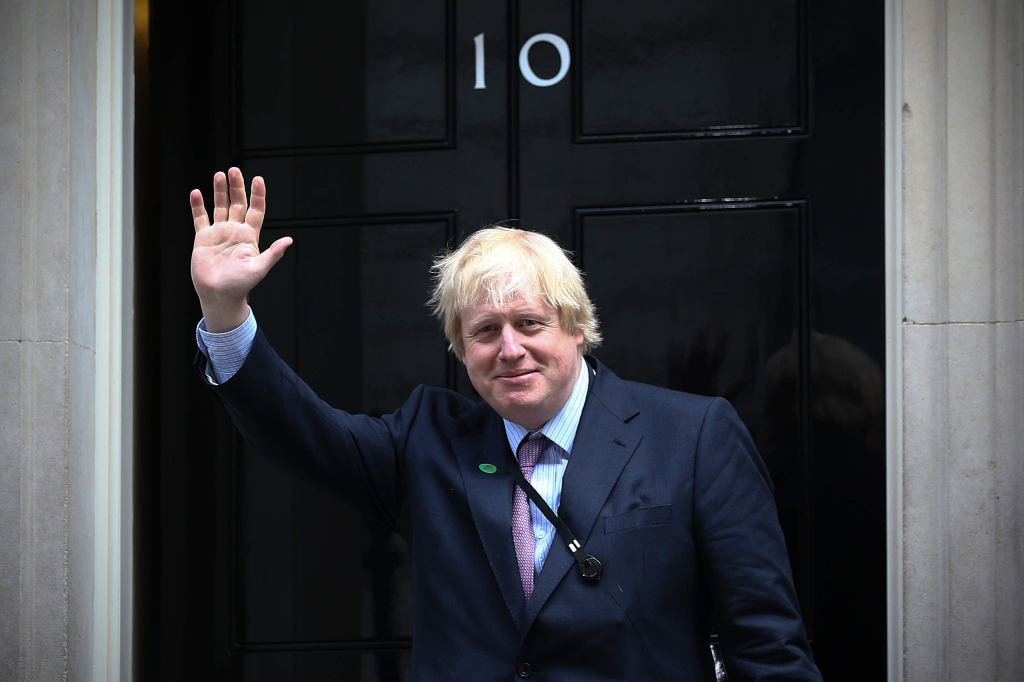 Utilizing some obscure and controversial maneuvering, British Prime Minister Boris Johnson has effectively suspended Parliament as part of his effort to push through the United Kingdom's exit from the European Union by the end of October:
Queen Elizabeth II approved a request by Prime Minister Boris Johnson on Wednesday to shut down Parliament for several weeks ahead of Britain's upcoming departure from the European Union, a startling maneuver that will rob his opponents of time to thwart a no-deal Brexit.

The announcement of Johnson's plan prompted expressions of outrage from many lawmakers, who said they are being deprived of their democratic voice on Britain's most momentous decision in generations. It increased the chances that the country will sail out of the European Union at the end of October with no transition deal to buffer its passage, a move analysts say could cause major economic turmoil, including food and fuel shortages.

Johnson told reporters he had asked the queen, who is on holiday at her Scottish estate of Balmoral, to give her usual annual speech outlining the country's legislative agenda in mid-October, effectively suspending Parliament between Sept. 11 and Oct. 14.

The queen acceded to the prime minister's request, as is customary.

In an official statement, the Privy Council confirmed that the queen had agreed to prorogue — or suspend — Parliament no sooner than Sept. 9 and no later than Sept. 12. Jacob Rees-Mogg, the leader of the House of Commons, Natalie Evans, the leader of the House of Lords, and Mark Spencer, the chief whip, were at Balmoral to deliver the request.

Absent a delay, Britain will leave the European Union on Oct. 31.

Johnson denied claims that Brexit is the reason he sought the new timetable, telling reporters he wants a new session of Parliament so he can lay out the government's "very exciting agenda."

He added that there would be "ample time" for lawmakers to debate Brexit.

The move to prorogue Parliament at this crucial time in the Brexit process angered even some lawmakers in the governing Conservative Party.

A petition launched on the British Parliament website calling for the government not to suspend the body quickly exceeded 100,000 signatures, the number needed for it to be considered for a parliamentary debate. The latest tally was 470,000, and it was rocketing skyward, although any such debate would not lead to legislative action.

Proroguing Parliament is not unheard of — it happens most years. But the five-week gap this time is unusually long. In 2017, Parliament was prorogued for six days; in 2016, for five days; in 2015, for three days. Moreover, doing it in the weeks ahead of Brexit dramatically shortens the timetable for lawmakers to pass any other kind of legislation, such as a law that could prevent a no-deal Brexit.

A "constitutional outrage," said John Bercow, the speaker of the House of Commons, in a statement. "However it is dressed up, it is blindingly obvious that the purpose of prorogation now would be to stop Parliament debating Brexit and performing its duty."

Labour Party leader Jeremy Corbyn vowed to fight Johnson's move.
Opposition leaders had talked about forcing a vote of no confidence in Johnson's government sometime before late October. Wednesday's maneuver, if successful, would drastically narrow their window to next week. But it is unclear whether they have the votes either to install a new government or force a new election.

"Boris Johnson's attempt to suspend parliament to avoid scrutiny of his plans for a reckless No Deal Brexit is an outrage and a threat to our democracy," Corbyn wrote on Twitter. "Labour will work across Parliament to hold the government to account and prevent a disastrous No Deal."
Proroguing Parliament is not an unusual occurrence, although the manner in which Johnson is utilizing the procedure is unusual:
Though Johnson's use of proroguing is unusual, the suspension of Parliament is a regular occurrence in British politics. It is normally done once a year, often between a yearly session in late April or early May. It is different from the dissolution of Parliament, which is done before a general election.

If Parliament is prorogued, members keep their seats and continue to do work in their constituencies, with only their Parliamentary work suspended. The move brings to a close all parliamentary business that is being worked on — such as bills and motions — though some can be carried on to the next session.

There is customarily a suspension of Parliament in Britain for three weeks in September during which time political parties hold conferences. Johnson's proposal would extend that period to more than one month.

Notably, Johnson's predecessor Theresa May did not prorogue Parliament in 2018 as she said her government needed more time to work on Brexit laws
Johnson's move means that Parliament will be suspended, and unable to act on any Brexit-related matters, from mid-September until roughly mid-October. With the Brexit deadline coming up on October 31st, this would mean there would effectively be almost no time for Johnson's foes to take any action that could possibly stop the United Kingdom from crashing through the October 31st Brexit deadline with no deal in place, thus diving the United States the hard Brexit he's been promising for some time now.
Not surprisingly, Johnson's move is accompanied by widespread criticism from political opponents such as the Labour Party as well as by some segments of the Conservative Party. In a somewhat unusual move for someone in his position, Speaker of the House of Commons John Bercow spoke out against the move before it was made official, calling it a "constitutional outrage." Realistically speaking, though, there's really nothing that can be done to stop it now that Johnson has received Royal Assent for the move, something that was never in doubt since it is customary for the Monarch to grant such requests from the government regardless of her own views on the subject. There had been some talk prior to today of Queen Elizabeth II declining to grant Johnson's request, but that would have been an even more unusual event and would have set up the kind of constitutional crisis that the United Kingdom's political structure isn't really prepared to deal with.
In any case, this moves all but guarantees that the United Kingdom will see a hard Brexit on October 31st, What happens after that is anyone's guess.