Republicans Dodge A Bullet In West Virginia
Republican chances to hold the Senate were boosted in West Virginia last night thanks to the fact that a fringe candidate was soundly defeated.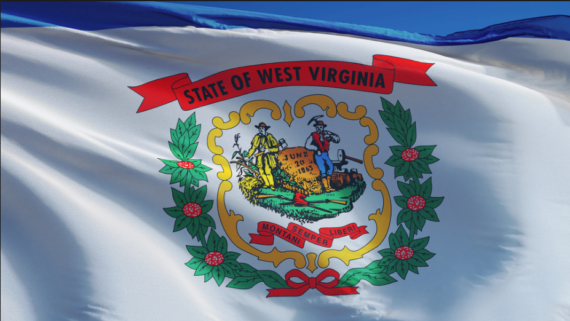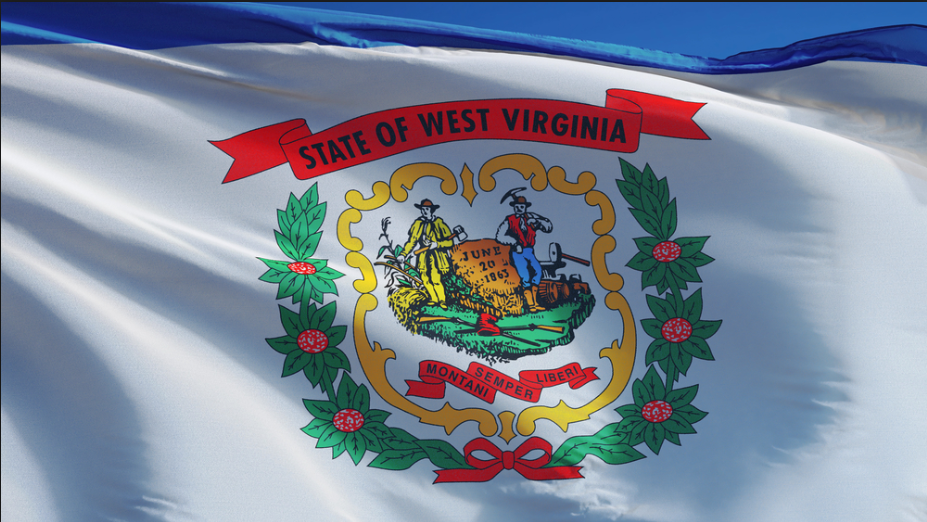 Heading into yesterday's Republican Senate primary in West Virginia Republicans were openly worrying that their hopes of putting up a candidate that might actually have a shot at unseating incumbent Senator Joe Manchin would go up in smoke. Although he had been fading in the public polls that were released in late April, internal polling was reportedly showing Don Blakenship, the former coal executive who went to prison due to his role in a mining disaster that killed 26 coal miners, rising in the polls against Attorney General Patrick Morrisey and Republican Congressman Evan Jenkins. Blankenship, of course, was making a name for himself by running ads attacking Senate Mitch McConnell's family and declaring himself "Trumpier Than Trump" despite the fact that Trump himself was urging voter to vote for anyone other than Blakenship.
In the end, it turned out that Republicans had little to worry about as Blankenship ended up coming in third place behind Morrisey and Jenkins, thus ending a potential Roy Moore scenario in a state that has been becoming increasingly Republican over time:
WASHINGTON — Republicans narrowly averted political disaster in the West Virginia Senate primary on Tuesday with the defeat of former coal executive Don Blankenship while mainstream Democrats fended off a liberal insurgent in the Ohio governor's race, bringing relief to the establishment of both parties on a day of elections in four states.

But Washington Republicans were handed a stinging defeat in North Carolina, where Representative Robert Pittenger was defeated by Mark Harris, a pastor who made his name denouncing same-sex marriage. The unexpected setback is likely to jolt congressional Republicans yet again and underscore that their fragile House majority is the party's most vulnerable front in 2018.

In the West Virginia Senate primary, Mr. Blankenship came in a distant third after an 11th-hour intervention by President Trump that was coordinated by Senate Republicans. They saw Mr. Blankenship as unelectable and unworthy of the Senate, given that he served a year in prison in connection with a mining disaster in 2010 that killed 29 men, and made racially offensive comments during the campaign.

West Virginia Attorney General Patrick Morrisey won the Republican nomination to challenge Senator Joe Manchin III, one of the most vulnerable Democrats seeking re-election this year.

Mr. Blankenship, speaking to reporters Tuesday night, said he believed a hostile tweet by Mr. Trump may have cost him 10 percentage points or more in the race. After the May 1 debate, he maintained, all three candidates' internal surveys showed him surging into the lead.

"That might have been the Trump impact," he said of his loss. "When you're 84 percent positive like he is, it can be big."

(…)

Claiming victory on Tuesday night, Mr. Morrisey quickly turned to what is likely to be the centerpiece of his campaign: driving a wedge between Mr. Manchin and Mr. Trump.

"When President Trump needed Joe Manchin's help on so many issues, Senator Manchin said no," Mr. Morrisey said.

In his own statement, Mr. Manchin vowed that the campaign would be "about bringing people together who care about making life better for Americans who work hard for a paycheck."

President Trump had remained quiet about the primary race even as Mr. Blankenship began attacking Republican leaders, such as referring to the family of Transportation Secretary Elaine Chao, Mr. McConnell's wife, as the majority leader's "China family" and calling Mr. McConnell himself "Cocaine Mitch."

But after a telephone call on Sunday with Mr. McConnell, and on the advice of his own aides, Mr. Trump finally waded into the race with a tweet Monday morning aimed at West Virginians.

"Don Blankenship, currently running for Senate, can't win the General Election in your State…No way!" Mr. Trump wrote, before encouraging voters to support either of Mr. Blankenship's main opponents.

Mr. Trump also invoked the last time Republicans gave away a Senate seat by nominating a flawed candidate, an event that he suggested would live in political infamy. "Remember Alabama," he wrote, alluding to the party's nomination of the former state judge Roy S. Moore, who lost a special election after a series of women emerged to accuse him of making sexual advances on them when they were teenagers.

Mr. Blankenship faced a series of attacks from Republican groups aligned with Mr. McConnell for his role in the mining explosion and was also criticized for keeping his official residence in Las Vegas and refusing to fully disclose his extensive financial holdings.

But while Mr. Morrisey and Representative Evan Jenkins attacked one another, and a Democratic super PAC assailed Mr. Jenkins, Mr. Blankenship's poll numbers crept back up.

By last weekend, when it became clear that he was a threat to win and imperil the party's one-seat Senate majority, Republican officials determined the moment had come for Mr. Trump to step in.
More from the Charleston Mail-Gazette:
After navigating a primary that drew national attention, West Virginia Attorney General Patrick Morrisey will face incumbent Sen. Joe Manchin, D-W.Va., in the November general election.

With more than 96 percent of precincts reporting late Tuesday night, Morrisey commanded nearly 35 percent of the vote, compared to more than 29 percent for Rep. Evan Jenkins, R-W.Va., and about 20 percent for former Massey Energy Co. CEO Don Blankenship.

"Thank you, West Virginia," Morrisey said on Twitter late Tuesday. "Now it's onto defeating Liberal Joe Manchin in November."

Speaking from what he had hoped would be a victory party at a Barboursville hotel, Jenkins conceded defeat.

Groups related to both national parties dropped big money advertising against candidates who wound up losing Tuesday.

On behalf of the national Republican Party, Mountain Families PAC spent about $1.33 million advertising exclusively against Blankenship, reminding voters of his criminal history and water pollution caused by his mines.

From the Democrats, the Duty and Country PAC spent about $1.85 million, mostly targeting Jenkins, although some was directed at Morrisey.

Earlier in the night, Manchin accurately predicted the Morrisey win, citing his name recognition and two previous wins in statewide elections.
Manchin brought in about 70 percent of the Democratic primary vote, with 94 percent of precincts reporting. His primary opponent, Paula Jean Swearengin, got about 30 percent of the vote.

Prior to the polls closing, Manchin said he feels good about the general election and added that there's work to be done in securing pension benefits for union miners and finding a way to stabilize the Affordable Care Act.
The race is being widely viewed as a win not only for Morrisey but also for Mitch McConnell and the Republican establishment that had been working against Blankenship:
The Republican Party establishment struck back on Tuesday, delivering a punishing defeat of ex-con Don Blankenship.

The coal baron who attacked Mitch McConnell like he was on the ballot — including with racially-tinged ads targeting the Chinese roots of Elaine Chao, the Senate leader's wife — placed a distant third in the West Virginia Senate GOP primary. The weak finish, coming after late fears among rival campaigns that Blankenship was surging down the home stretch, amounts to an unqualified win for McConnell after a rough election cycle so far.

Most tangibly, the outcome keeps a key potential pickup for Republicans in play for the GOP. The winner, state Attorney General Patrick Morrisey, will take on Democratic Sen. Joe Manchin this fall in what's expected to be a competitive race; Republicans had labeled Blankenship a surefire general election loser.

But it also gave McConnell and the battered GOP establishment some much-needed bragging rights. Five months after the party's embarrassing defeat in the Alabama special election at the hands of Roy Moore, McConnell's political team was determined to avoid the same result.

Over the final month of the West Virginia contest a super PAC aligned with the Senate leader mobilized and savaged Blankenship with $1.3 million in TV attack ads, some of which highlighted his criminal background. The spots were produced by McConnell ally Larry McCarthy, the creator of the famed Willie Horton ad that helped to sink Michael Dukakis' 1988 presidential bid.

Speaking to reporters on Tuesday night, Blankenship pointed to a number of factors that had led to his defeat, including the president's Monday morning tweet urging West Virginia primary voters to reject the coal magnate.

But Blankenship also highlighted the super PAC offensive. He pointed out that after leaving prison last year he waged a TV ad campaign aimed at clearing his name and presenting his version of what transpired at Upper Big Branch, the mine that Massey's company owned where 29 miners died in 2010.

(…)

For McConnell, there was also a personal dimension to the West Virginia race. The GOP leader's family came under withering attack from Blankenship, at times in racial terms. During the closing days of the contest, Blankenship aired commercials labeling McConnell "cocaine Mitch," an apparent reference to a 2014 report that drugs were once found aboard a shipping vessel owned by the family of McConnell's wife, Taiwan-born Transportation Secretary Elaine Chao.

Blankenship also ran ads saying that McConnell's "China family has given him tens of millions of dollars."

The ads were designed to tap into anti-establishment sentiment that has roiled Republican politics across the country, including in Alabama, where Moore waged a vigorous anti-McConnell campaign. A Blankenship win, many senior Republicans worried, would have encouraged other primary candidates to take a similar anti-McConnell approach in primaries.

Yet as he addressed supporters in a concession speech on Tuesday evening, Blankenship was pressed on whether the ads had backfired.

"I'm being asked, of course, whether some of the things we did — whether it's 'cocaine Mitch' or whether it's some of the other criticisms of Mitch McConnell or 'China people' made the difference," he said. "I really don't think so."
McConnell's political arm trolled Blankenship with a tweet referencing the Netflix series Narcos, and the fact that Blakenship had referred to the Majority Leader as "Cocaine Mitch":
Thanks for playing, @DonBlankenship. #WVSen pic.twitter.com/TV1ETgQdmu

— Team Mitch (@Team_Mitch) May 9, 2018
In the end, the race wasn't even close, with Blakenship losing by more than 20,000 votes and coming in third-place just as the public polls that were last taken more than two weeks before Election Day had predicted. Perhaps the most surprising thing in the results, though, is the fact that Patrick Morrisey ended up with more than a third of the vote, far exceeding where even the most optimistic polling showing him in the lead had indicated he might garner, although it's worth noting that both Congressman Jenkins and Blankenship slightly outperformed their numbers in the polling conducted last month. This suggests that a significant segment of undecided voters that were showing up in those aforementioned public polls were influenced by the negative coverage that Blakenship was getting over the past two weeks and decided, unlike their compatriots in Alabama back in September, to nominate a candidate that actually has a realistic shot at winning the election in November. The President's decision to intervene in the race may have also played a role here, but it's unclear how much influence that had on the race in the end.
Without question, though, this outcome is the one that Republicans were hoping for. Had Blankenship won, then Manchin would have been a virtual shoe-in for re-election in November, and it's likely that national Republicans would have taken a pass on the race much like they did in Alabama last December. In Morrisey, they have a candidate who has performed strongly on a statewide level in a state that has become increasingly Republican over the past two decades. In 2012, for example, Morrisey won a narrow race for Attorney General over five-term Democratic incumbent Darrell McGraw and was re-elected in 2016 in a race where he defeated his Democratic opponent by ten percentage points. This w was the same General Election that saw President Trump win by more than 300,000 votes. Additionally, the state as a whole has become more and more Republican in recent years. Democrats have not won the state in a Presidential race since President Clinton did it in 1996, for example, and Republicans control both chambers of the State Legislature as well as holding both the Lt. Governor's office, the Governor's office (thanks to a party shift last summer), the entire state Congressional delegation, and one of the state's two Senate seats.
In Morrisey then, Republicans have at least a fighting chance of picking up a Senate seat in an election cycle that is looking quite grim in other respects, something that could prove crucial in helping the GOP hang on to its razor-thin Senate majority. While Joe Manchin has been popular in the state for years dating back to his time as Governor, his approval numbers have slipped in recent years and his bid for a second full term this year after having been elected to fill the seat vacated by the death of former Senator Robert Byrd and re-elected in 2012, in both cases by wide margins over his his respective opponents is widely seen as at least being a much more difficult road than he's faced in the past. There hasn't been much polling in the General Election race, but both the Cook Political Report and the Rothenberg Report rate the race as a "Toss-Up," while Larry Sabato's Crystal Ball has the Mountain State as "Leans Democratic" in its most recent report. Whether these ratings hold up will depend on what the polling going forward has to say, but suffice it to say that this is likely to be one of the most closely-watched races of 2018.