Republicans Ready To Deal On Unemployment Benefits Extension?
There are some signs that there may be room to strike a deal on the extension of unemployment benefits, but it's likely to require some drama on Capitol Hill before it happens.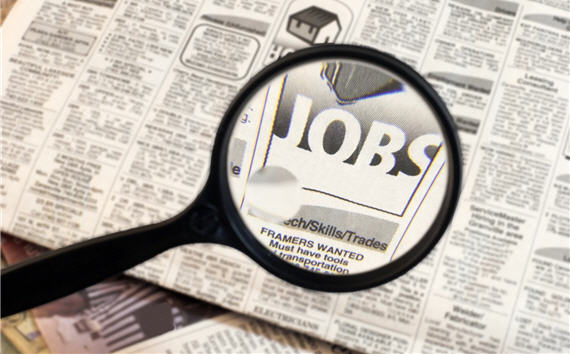 As Congress wound down the 1st session of the 113th Congress late last month, many Democrats tried, and failed, to push legislation that would extend long-term unemployment benefits which were set to expire on December 28th if no action was taken. With no such action taken, of course, those benefits did in fact expire. Now, with Congress set to return to work tomorrow to start the 2nd session, Democrats are making clear that their first agenda item will be to extend those benefits, at least temporarily until a longer term deal can be worked out. Already, Senate Majority Leader Harry Reid has made cleat that he will bring a bill to extend long term unemployment benefits for three months to the Senate floor this week and, if it gets past cloture votes, its obvious that the bill will pass and be sent on to the House, where the real battle will take place.
In the time that Congress has been out of Washington, there's been very little comment from Republican Members of Congress on this issue so it's been hard to get a good read on where the House GOP Caucus might stand on this issue, although it's easy to predict what the responses generally will be. Conservative Republicans have generally been fairly critical of the idea of extending long term unemployment benefits for several years now, with those who have spoken on the issue asserting that paying out long-term benefits ends up turning unemployment benefits into a kind of welfare that discourages people from looking for work. Of course, this argument ignores the fact that people receiving benefits must demonstrate that they continue to actively look for work in order to continue to receive benefits. The problem that this group of long term unemployed people seems to be running into is that many employers are refusing to even consider applicants who have been unemployed for a long period of time and that, in many cases, people find themselves living in areas where there aren't many available jobs, and they can't necessarily afford to move to those areas of the country where the jobs are available. That's why, as I noted shortly before Congress went out of session last month, even many conservative economists are arguing that extending benefits is, for now, at the very least the "least bad" option facing Congress when looking at the all the options available to it.
Perhaps that's why we're starting to hear many Republicans in the House and Senate indicate their openness to an extension of benefits assuming the right kind of deal can be struck.
For example, The Hill noted on Sunday that Speaker John Boehner is open to the idea of an extension:
Speaker John Boehner (R-Ohio) remains open to an extension of emergency unemployment benefits even in the face of growing conservative opposition to such a move.

The Ohio Republican maintains the position he expressed last month that Republicans would "clearly consider" an extension of federal help for the long-term unemployed "as long as it's paid for and as long as there are other efforts that will help get our economy moving once again," Boehner spokesman Michael Steel said Friday.
National Review reports that other conservative Republicans are expressing openness to the idea of an extension under the right circumstances:
Republican congressman Peter King said on Sunday that he will consider backing a temporary extension of long-term unemployment benefits if Democrats make some concessions.

"I would like to find a way to get a compromise to extend unemployment insurance, at least for a brief period of time," the New York congressman told CBS's Bob Schieffer, "but at the same time, the Democrats should make compromises." Arizona's Matt Salmon, who appeared alongside King, sounded the same notes, saying that if Senate majority leader Harry Reid were to offer ideas for offsetting the cost of extending unemployment benefits, "he might find some people that are willing to talk to him."
On the Senate side, Rand Paul, who had previously expressed skepticism about the idea of an extension, said in a Sunday morning television appearance that he would beopen to the idea of an extension of their were offsets offered as part of the bill:
Sen. Rand Paul (R-Ky.) on Sunday suggested he was open to extending long-term unemployment benefits as long as the insurance is offset.

Paul also said that any extension of the benefits, which expired for more than one million people late last year, would also need to be paired with job-creating policies – like slashing taxes in areas the hardest hit by unemployment.

"I think it's wrong to borrow money from China or simply to print up money for it," Paul said on ABC's "This Week."

"What I've been saying all along, we have to figure out how to create jobs and keep people from becoming long-term unemployed."

Paul's tone was significantly different than a month ago, when he said that extending unemployment benefits would be a "disservice" to workers.

Paul on Sunday reiterated that he believes long-term jobless insurance can dissuade unemployed people from seeking work.

The Senate is scheduled to consider a three-month extension of the jobless benefits without offsets on Monday, a bill which has so far gained very limited support from Republicans.
It is worth noting, though, that the bill is co-sponsored by Nevada Republican Dean Heller, who is joining Rhode Island Democrat Jack Reed to put together the short -term extension that Harry Reid intends to put on the Senate floor as early as tomorrow. Obviously, at that point, the question will be whether Heller will be able to persuade enough of his Republican colleagues to support the bill to get it past cloture votes (presently, there don't appear to be enough GOP votes to do that it should be noted), and whether some kind of deal can be worked out with the House. Based on what we're hearing, it's clear that any deal will have to include some kind of budgetary offset for the cost of the extension. Given the relatively small amount we're talking about, though, it seems as though that might be something that's easy enough to do given the size of the Federal Budget.
While it may seem surprising, Republican willingness to talk about extending unemployment benefits shouldn't be all too surprising. At least two polls released before the end of the year (see here and here) showed very strong national support for extending long term unemployment benefits, for example, and ever since getting burned by the Government Shutdown, the GOP seems to be being very deliberate about not flaunting public opinion on relatively small issues such as this. Instead, the strategy heading into the 2014 midterms clearly seems to be to concentrate on both the state of the economy and the perceived problems with the Affordable Care Act. Republicans seem to be committed to committed to keeping their agenda focused on those two issues rather than getting dragged down into debates where they end up opposing things that the public as a whole supports, such as the extension of unemployment benefits. Indeed, the most I think we can expect to hear from the GOP on this particular issue in the end will be something along the lines of how we ought to be concentrating on things that will really help the long-term unemployed by helping to create more jobs, or by pointing out what they contend are the job-killing effects of the Affordable Care Act.
There may be some moments in the coming week or two where the fate of an extension will seem in doubt, but, in the end, I think it will pass because the House and Senate GOP Leadership realizes that it isn't in the party's interest to wage an ultimately losing battle on an issue like this, and because they are now much more willing to stand up to the Tea Party crowd whether it be the caucus inside Congress, or the advocacy groups standing on the outside using controversies such as this to enhance their fundraising rather than actually accomplishing anything.
Jazz Shaw is far more pessimistic about how things may go on Capitol Hill:
Unfortunately, this looks like it's shaping up to be the next chapter in the "GOP Civil War" meme that the media loves to talk about. (Along with anything else that doesn't involve Obamacare, obviously.) Plenty of conservatives are running up the black flag and ready to go to the mat on this, arguing against another extension of benefits. It's also yet another case of Politics 101 where you can have the science – math, in this case – on your side and still wind up losing the larger battle. Coming into the mid-terms, the Democrats would love nothing more than to litter the airwaves with one advertisement after another listing the number of families who have lost their benefits with so few job opportunities out there, thanks to the heartless Republicans.

(…)

From that perspective, it's almost better for the liberals to offer Boehner nothing and let the chips fall where they may. That way they wind up being equally responsible for the benefits not being paid but they get the media to blame the GOP entirely. Suffering no damage themselves, they also shift the narrative away from Obamacare yet again and breath new life into their hopes to hang on to the Senate majority.
This is certainly a plausible scenario, one that would generally follow the script of the September/October fight over Obamacare and the budget and debt ceiling that led to the shutdown. However, it strikes me that Democrats need to be just as careful at how they play this game as Republicans do. The polling that was conducted during and after the shutdown, after all, didn't exactly put them in a good position either, the only positive sign for them is that the GOP came out looking worse. In this case, if the GOP manages to come together on the position that they are willing to agree to an extension of benefits as long as we find a way to pay for them, Democrats run the risk of looking bad if they try to play an all-or-nothing game similar to the one GOP played with the PPACA before the shutdown. Additionally, it's worth noting that the bill the Senate is taking up is only a temporary extension of long-term benefits for three months rather than the standard one year extension. If there's an opportunity to come up with a deal that makes the extension last a full year with the only lasting a year, why wouldn't they take it, and wouldn't they be the ones taking a political risk if they reject it?
In the end, I tend to think that Congress will end up working out a deal here. However, expect it to follow the standard script of Capitol Hill, meaning we'll see a couple weeks or so of partisan fighting, much screaming and shouting from the usual sources, a few failed votes in the House and Senate and, then, just when it seems all hope is lost, a deal that kind off accomplishes what could have could have been done weeks earlier.