Ruth Bader Ginsburg Returns For Oral Arguments
Notorious RBG is back on the bench.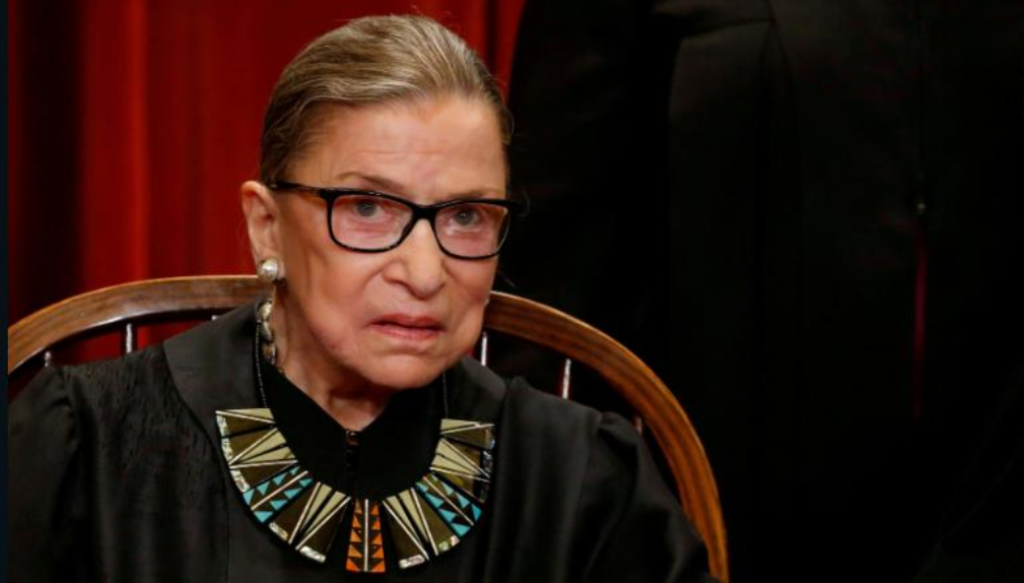 As expected, Ruth Bader Ginsburg was back on the bench this morning for its first day of February oral arguments:
Supreme Court Justice Ruth Bader Ginsburg, the oldest, tiniest, and possibly the most well-known justice, returns to her perch on the Supreme Court bench Tuesday.

The 85-year-old liberal feminist icon underwent surgery for lung cancer in late December, and since then has been recovering at home. In January, for the first time in her 25-year tenure, she missed being in court for oral arguments, but participated in the decision of those 11 cases, based on the written briefs and transcripts of the arguments.

As luck would have it, after the January arguments, the court had scheduled a month-long "writing break," allowing Ginsburg extra time to recuperate from home. Last Friday, Ginsburg returned to the Supreme Court building for the first time in order to participate in the justices' private conference, the first such conference scheduled since mid-January.

Ginsburg has been working hard to regain her strength. Friends say she is walking more than a mile a day and is once again working with her trainer twice a week.

Tuesday, all eyes will be on her, but the diminutive justice can be hard to see behind the tall structure that towers above those mere mortals in the courtroom who are not up there on "the bench." Indeed, she is so tiny that spectators often can hear her voice but can just see the top of "The Notorious RBG's" head.
Ginsburg's return for oral arguments was expected after it was announced that she had returned to participate in the Court's Friday conference and came in refutation of the conspiracy theories about Ginsburg's health that had been floating around the Internet ever since she failed to appear for oral argument in January, instead working for home as previous Justices recovering from surgery had done in the past.
Here's hoping Ginsburg continues to serve as long as she's able to, and of course for her complete recovery from this latest health crisis.