Ruth Bader Ginsburg Returns To The Supreme Court
Justice Ruth Bader Ginsburg returned to the Supreme Court today and appears to have fully recovered from her December surgery.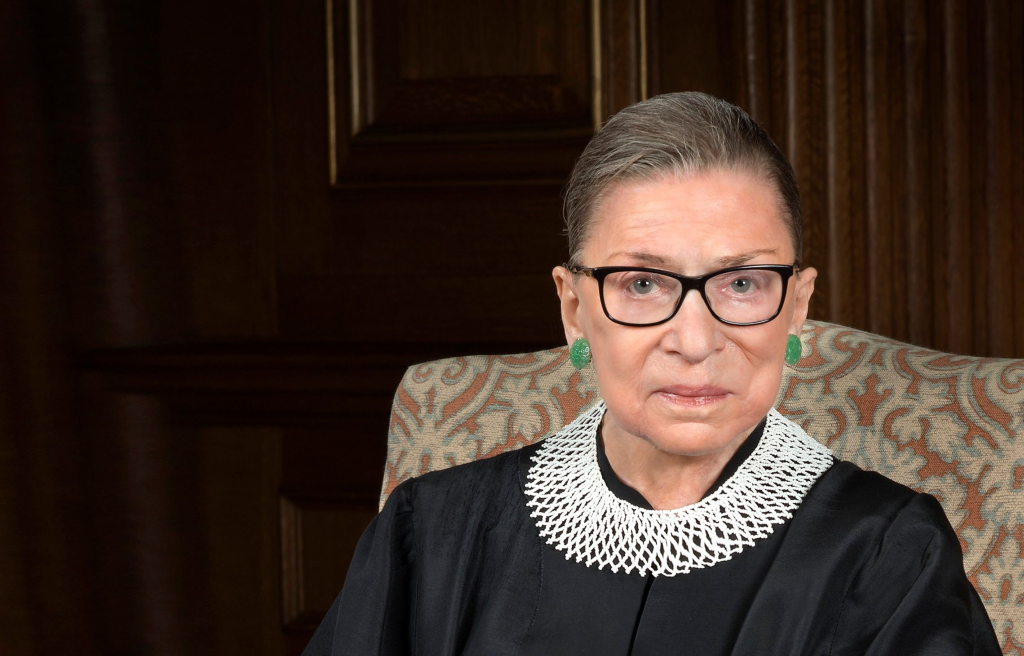 Associate Justice Ruth Bader Ginsburg returned to work at the Supreme Court today, after a longer than expected recovery from cancer surgery that led some on the right to spread bizarre conspiracy theories:
WASHINGTON — Justice Ruth Bader Ginsburg returned to the Supreme Court on Friday to participate in a private conference at which the justices considered adding cases to the court's docket, a court spokeswoman said. It was Justice Ginsburg's first appearance at the court since undergoing cancer surgery in December.

Among the cases under consideration at Friday's conference were ones on whether the Trump administration may add a question on citizenship to the census and whether a federal law barring employment discrimination applies to gay men and lesbians.

Justice Ginsburg, 85, missed two weeks of arguments in January but participated in the cases by reading briefs and transcripts. She is expected to be on the bench on Tuesday when the court returns from its four-week midwinter break.

Justice Ginsburg has suffered a number of health setbacks over the years but had never before missed an argument in her 25 years on the court.

Surgeons removed two malignant nodules from Justice Ginsburg's left lung on Dec. 21. The court has said that the surgery was successful and that she is cancer free.

"Post-surgery evaluation indicates no evidence of remaining disease, and no further treatment is required," Kathleen Arberg, a court spokeswoman, said in January.

Doctors found the nodules during tests following a fall in November in which Justice Ginsburg fractured her ribs. She had broken her ribs once before, in 2012. In 2014, she underwent a heart procedure.

Justice Ginsburg has been treated for cancer twice before, and attributed her survival partly to the medical care she received at the National Institutes of Health.

"Ever since my colorectal cancer in 1999, I have been followed by the N.I.H.," she said in the 2013 interview. "That was very lucky for me because they detected my pancreatic cancer at a very early stage" in 2009.

She did not miss any arguments after the earlier procedures. She was also on the bench in 2010 on the day after the death of her husband, Martin D. Ginsburg.
This isn't Ginsburg's first public appearance since her surgery, that occurred last week at a musical benefit in her honor although she did skip the President's State of the Union Address last week, but her appearance at the Supreme Court is a strong indication that she will be back on the bench when the Court resumes its oral argument schedule on Tuesday. As noted, Ginsburg had cancerous nodules removed from her lung shortly before Christmas, nodules that had been discovered after she had fallen and cracked several ribs earlier in the month. She was released from the hospital less than a week after surgery.
Despite that, Ginsburg missed oral argument for the first time in her tenure at the beginning of January and though she was declared cancer-free, ended up missing the entire two weeks of the Court's January sitting. Instead, the Justice participated in oral argument by reading the transcripts of oral argument and in the Court's weekly conference via telephone. This, and the fact that Ginsburg had not appeared in public since her surgery led many people in the fever swamps of the far-right to latch onto conspiracy theories that insisted that Ginsburg was either close to death, in a coma, or in some versions of the story actually dead and that the truth about her medical status was being hidden from the public. While these conspiracy theories were obviously unreliable, they were spread like wildfire by many on the right who insisted that the media was covering up the truth about Ginsburg for some unknown reason.
In any event, welcome back to work Justice Ginsburg and here's to many healthy years to come.