Ginsburg Misses Oral Argument For First Time Since Taking The Bench
For the first time in her twenty-five years on the Supreme Court, Ruth Bader Ginsburg is missing oral argument this morning.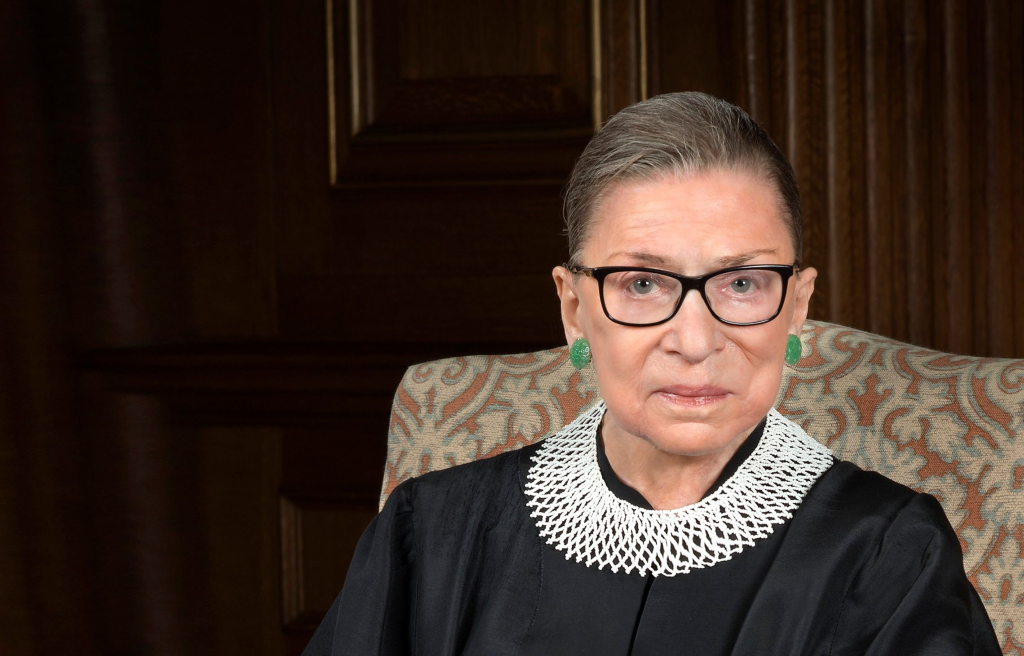 Shortly before the Supreme Court was scheduled to take the bench for the first day of January oral argument, the Supreme Court announced that Associate Justice Ruth Bader Ginsburg would be missing for at least today's arguments:
Justice Ruth Bader Ginsburg will not be on the bench Monday when the Supreme Court hears oral arguments, the first time in her career she has missed a session.

Ginsburg, who joined the court in 1993, will participate in the scheduled cases by reading briefs and a transcript of the two oral arguments scheduled for Monday, court spokeswoman Kathleen Arberg said..

Ginsburg, 85, had surgery Dec. 21 for two malignant nodules in her left lung, the 85-year-old justice's third bout with cancer.

The pulmonary lobectomy was performed at Memorial Sloan Kettering Cancer Center in New York. She was released several days later, and has been working at home, according to Arberg.

The two nodules in the lower lobe of her left lung were discovered during tests performed at George Washington University Hospital after Ginsburg fell and broke three ribs on Nov. 7.

In a pulmonary lobectomy, a lobe of the lung is completely removed. The right lung has three lobes, the left has two.

Ginsburg was treated for colorectal cancer in 1999, and pancreatic cancer was discovered at a very early stage 10 years later. She scheduled treatment for both during the court's off days, and has not missed a day of oral argument.

Near the end of 2014, she had a heart stent implanted.
When Ginsburg had her surgery shortly before Christmas, it was announced that her plan was to be back on the Court today when oral argument resumed. When she was released from the hospital less than a week later, it seemed as though she was well on the way toward being able to achieve that goal. The fact that she is not on the bench today is newsworthy because it indicates that her recovery has been slower than perhaps she expected or hoped it would be and that working from home would be best for her. There's no indication in the statement from the Supreme Court for any reason for the decision, nor is there any indication that we should conclude from this that her recovery has suffered a setback or that she has taken a turn for the worse. Additionally, the fact that she is apparently still able to still take part in the case by reading the oral argument transcripts, which is permitted under the Court's rules, indicates that she may simply need additional time to fully recover.
It isn't entirely unusual for a Justice to miss a day or two of oral argument here and there, and it's more common for them to miss a court session in June when the Court is issuing opinions but not sitting for oral argument. That being said, this is significant because it marks the first time since taking the bench twenty-five years ago that Ginsburg has ever missed a day of oral argument, and that includes the two previous occasions on which she underwent far more serious surgeries related to colorectal cancer in 1999 and pancreatic cancer in 2009. Of course, when those surgeries occurred she was younger than her current age of 85, and wasn't at the same time recovering from a fall in which she suffered cracked ribs, which actually turned out to be fortunate in some respects in that the X-Rays taken in connection with her injuries are what led doctors to discover the nodules removed in December. Taking all that into account, the fact that it's taking Justice Ginsburg a bit longer to recover isn't surprising.
Today, the Court is scheduled to hear oral argument in two cases, one of which deal with issues of whether or not certain state laws are pre-empted by regulations from the Food and Drug Administration and the interpretation of the Fair Debt Collection Practices Act. Tomorrow and Wednesday, the Court is scheduled to hear argument in cases dealing with Native American hunting rights, Copyright law, and a somewhat complicated case involving competing jurisdictional claims between Nevada and California. After that, there is a second week of oral argument set for next week. None of the cases set for argument in January are considered "high profile" cases, which is perhaps one reason why Ginsburg chose to exercise the option of working from home.
It's not clear from today's news from the Court if Justice Ginsburg will be back on the bench tomorrow, or if she will require additional time to recover at home. Whatever the news, the significance of all of this and what it might mean for Ginsburg's longer-term health and her ability to stay on the bench as long as she intends is unclear. Hopefully, though, this is simply a case of 'better safe than sorry' on her part and that we'll see her back to her usual self in a short period of time.