Sarah Palin Says She Has "The Fire In The Belly"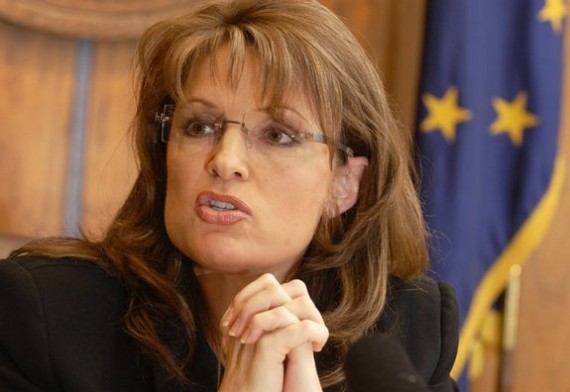 At the very least, Sarah Palin wants people to think that she's considering running for President:
Former Alaska Gov. Sarah Palin (R) hasn't decided whether to run for president, but she insisted Thursday she has the "fire in my belly" to do it.

Fox News's Greta van Susteren asked Palin, who has provided few hints about her decisionmaking process or timeline, if she has the "fire in your belly" to run, citing former Arkansas Gov. Mike Huckabee's claim that his "heart says no" to another presidential bid.

"I think my problem is that I do have the fire in my belly," shesaid. "I'm so adamantly supportive of the good traditional things about America and our free enterprise system and I want to make sure that America is put back on the right track and we only do that by defeating Obama in 2012."

Palin, the 2008 GOP vice presidential nominee, is one of a few potential GOP candidates still sitting on the sidelines, along with Indiana Gov. Mitch Daniels and Rep. Michele Bachmann (Minn.).

The ex-governor has said she is waiting to see how the field shapes up before she makes a decision.

"It's a matter for me for some practical, pragmatic decisions that have to be made," Palin added, saying she is concerned about public scruntiny of members of her family.
With Huckabee and Trump out, and potential candidates like Mitch Daniels and Jon Huntsman still relatively unknown, Palin does stand to rise in the polls of the GOP field. However, all of the negatives about Sarah Palin that existed before Trump and Huckabee bowed out still exist, and the fact remains that she is tremendously unpopular outside her conservative base. Rationally, running right now would be an incredibly dumb decision on Palin's part. It would be far better for her to stay on the sidelines and take on the role of Republican kingmaker. Getting up on stage with the likes of Romney, Daniels, Pawlenty, and Hunstman would, more than anything else, reveal her weaknesses for all the world to see, and losing the nomination would make her a far less powerful figure in the GOP than not running at all. However, this is Sarah Palin we're talking about so doing what's rational isn't necessarily what's going to happen.
Will she run? Stay tuned.
Here's the video: