Shulkin Strikes Back After Being Fired As Veterans Affairs Secretary
Within hours after being fired as Secretary of Veterans Affairs, David Shulkin was fighting back.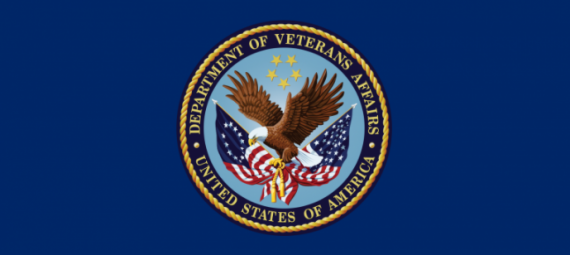 Mere hours after it was announced that he was out as Secretary of the Department of Veterans Affairs, David Shulkin was striking back, contending he was forced out because he opposed Trump Administration plans to privatize some department functions and that he wasn't given a proper opportunity to respond to charges made against him regarding improper use of government resources:
Ousted Veterans Affairs Secretary David Shulkin is going down swinging.

Instead of disappearing into obscurity like others who were summarily fired by President Donald Trump, Shulkin is using his dismissal as an opportunity to step into the spotlight. Freed from the constraints of serving in the Trump administration, Shulkin is publicly — and loudly — raising red flags about what he sees as a sinister plot to privatize veterans' health care.

Within hours of Trump's announcement via Twitter that he is replacing Shulkin with White House physician Ronny Jackson, the newly unseated secretary had published an op-ed in The New York Times and conducted an interview with NPR.

Shulkin is flipping the script on an unspoken rule in Washington that fired Cabinet secretaries and other senior administration officials should keep their grievances to themselves out of respect for the president. But Trump's unconventional presidency, which has spit out a string of jilted ex-staffers, is challenging that long-standing practice.

Former Trump administration officials are quick to anonymously lambaste the president and his team to reporters. And a small number have started doing it on the record.

Former chief strategist Steve Bannon infuriated Trump after his critical on-the-record comments in Michael Wolff's recent book came to light. Former White House aide Omarosa Manigault Newman went on the reality show "Big Brother" after getting fired, where she repeatedly turned on her colleagues in the White House.

In contrast, former Secretary of State Rex Tillerson, who was also fired via Twitter, has said little so far about his own disagreements with Trump, only hinting at his frustrations in farewell remarks to State Department staff in which he called Washington a "mean-spirited town."

Shulkin, for his part, blamed his ouster on "the ambitions of people who want to put VA health care in the hands of the private sector," something he opposes, lamenting that a political power struggle over his department made it tougher to do the work of running and improving the VA.

"They saw me as an obstacle to privatization who had to be removed," Shulkin wrote in his New York Times op-ed, published shortly after midnight on Thursday. "As I prepare to leave government, I am struck by a recurring thought: It should not be this hard to serve your country."

Shulkin's firing on Wednesday came after weeks of speculation that he would be removed as VA secretary, the latest in a string of personnel changes that has included the ouster of Tillerson, economic adviser Gary Cohn and national security adviser H.R. McMaster. Shulkin was the lone holdover from the Obama administration to continue serving under Trump, having led the Veterans Health Administration for two years prior to his confirmation as VA secretary.

Shulkin, according to aides, lost Trump's confidence and infuriated senior administration officials, who were shocked when Shulkin told reporters he had the White House's blessing to purge his department of his internal critics. Even as they batted down rumors that Trump would fire other senior members of his administration, White House aides had long ago stopped pushing back on stories saying Shulkin was on thin ice with the president.

(…)

In the interview with NPR, Shulkin lobbed even more pointed criticisms at the administration, alleging that he wasn't permitted to defend himself in the aftermath of reports about his trip to Europe.

"There was nothing improper about this trip, and I was not allowed to put up an official statement or to even respond to this by the White House," he said. "I think this was really just being used in a political context to try to make sure that I wasn't as effective as a leader moving forward."

And he referenced reports that White House political appointees were working against him from inside his own department.

"We've gotten so much done, but in the last few months, it really has changed," Shulkin said. "Not from Congress, but from these internal political appointees that were trying to politicize VA and trying to make sure our progress stopped. It's been very difficult."
Shulkin laid out his case in more detail in his New York Times Op-Ed in which he defended his record and contended that he was forced out due to opposition to the Trump Administration's desire to privatize some VA services:
It seems that these successes within the department have intensified the ambitions of people who want to put V.A. health care in the hands of the private sector. I believe differences in philosophy deserve robust debate, and solutions should be determined based on the merits of the arguments. The advocates within the administration for privatizing V.A. health services, however, reject this approach. They saw me as an obstacle to privatization who had to be removed. That is because I am convinced that privatization is a political issue aimed at rewarding select people and companies with profits, even if it undermines care for veterans.

Until the past few months, veteran issues were dealt with in a largely bipartisan way. (My 100-0 Senate confirmation was perhaps the best evidence that the V.A. has been the exception to Washington's political polarization). Unfortunately, the department has become entangled in a brutal power struggle, with some political appointees choosing to promote their agendas instead of what's best for veterans. These individuals, who seek to privatize veteran health care as an alternative to government-run V.A. care, unfortunately fail to engage in realistic plans regarding who will care for the more than 9 million veterans who rely on the department for life-sustaining care.

The private sector, already struggling to provide adequate access to care in many communities, is ill-prepared to handle the number and complexity of patients that would come from closing or downsizing V.A. hospitals and clinics, particularly when it involves the mental health needs of people scarred by the horrors of war. Working with community providers to adequately ensure that veterans' needs are met is a good practice. But privatization leading to the dismantling of the department's extensive health care system is a terrible idea. The department's understanding of service-related health problems, its groundbreaking research and its special ability to work with military veterans cannot be easily replicated in the private sector.
To be fair to the White House, a President is entitled to Cabinet Secretaries who are on board with the policies that he wishes to implement. Although a Cabinet Secretary or other Executive Branch official ought to be made to feel that they are free to disagree behind closed doors with the policy, and to argue their positions strenuously, once the President makes a decision it's their job to either implement it or to resign if they cannot carry it out in good conscience. This is something that Hillary Clinton made note of in her book about her tenure as former President Obama's first Secretary of State. In that book, she noted that there were several occasions when she disagreed with the policies decisions of the President, such as his early decision to decline to provide arms to Syrian rebels fighting the government of Bashar Assad. On those occasions, Clinton says she argued in favor of her position but that when the President made his decision she did her best to carry it out and to advocate for it in her role as Secretary of State. Shulkin's job was to do the same thing and, if he couldn't do so in good conscience, then he should have stepped aside rather than trying to resist the implementation of a policy that is, in the end, the call of the President regardless of whether he believes it to be right or wrong. If a Cabinet Secretary can't do that, they should resign and, if they don't and continue to resist then it's perfectly proper for the Administration to fire him.
This isn't typically how things go in Washington, of course. Usually when someone in Shulkin's positions resigns or is fired they fade away into obscurity for at least some period of time. Perhaps they write a book about their experiences at some point, but I'm pretty sure that this is the first time that a fired high-ranking Executive Branch official has taken to the pages of a major newspaper mere hours after he was notified that he was fired to strike back at the President and the forces in the Administration arrayed against him. Indeed, one wonders if Shulkin didn't already see the handwriting on the wall and have at least a draft of this Op-Ed ready to go long before yesterday afternoon. Whatever the case, though, the fact of the matter remains that a President is entitled to the Cabinet of his choice. If Shulkin didn't fit in, then it was proper for him to go.