State Department Spokesman "Stepping Down" After Commenting On Treatment Of Bradley Manning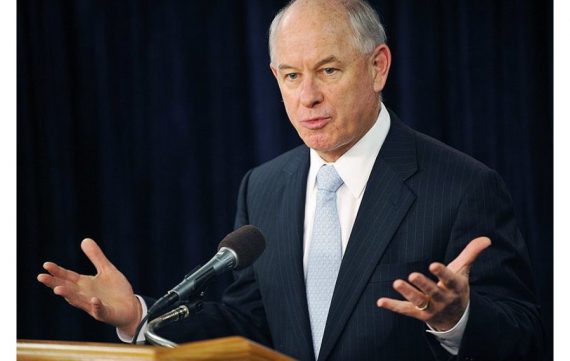 It was just Friday that I noted the surprising comments that Chief State Department Spokesman P.J. Crowley had made over the treatment of Pfc. Bradley Manning in captivity. Today, we learn that Crowley is leaving his post:
P.J. Crowley is abruptly stepping down as State Department spokesman under pressure from White House officials because of controversial comments he made last week about the Bradley Manning case, CNN has learned from senior officials familiar with the matter.
Sudden, but not all that surprising.