Chief State Department Spokesman: Pfc. Bradley Manning Being Mistreated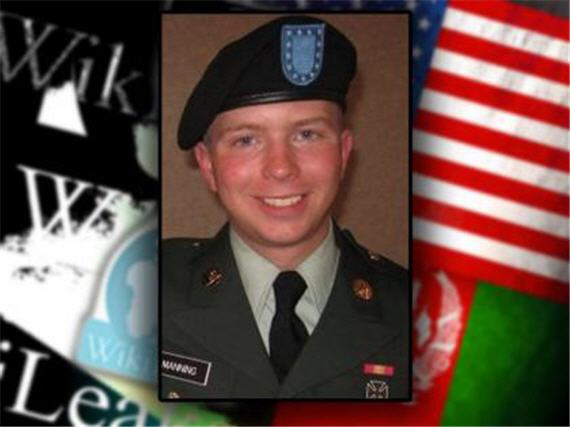 There is, it seems, a public and rather extraordinary split within the Administration over the treatment of Private Bradley Manning, currently being held in the brig at Quantico:
Hillary Clinton's spokesman has launched a public attack on the Pentagon for the way it is treating military prisoner Bradley Manning, the US soldier suspected of handing the US embassy cables to WikiLeaks.

PJ Crowley, the assistant secretary of state for public affairs at the US state department, has said Manning is being "mistreated" in the military brig at Quantico, Virginia. "What is being done to Bradley Manning is ridiculous and counterproductive and stupid on the part of the department of defence."

Crowley's comments are the first sign of a crack within the Obama administration over the handling of the WikiLeaks saga in which hundreds of thousands of confidential documents were handed to the website.

It is the first time anyone within the administration has expressed concern about Manning's treatment, which has included being held for 23 hours in solitary confinement in his cell and being stripped naked every night. Until now the US government had presented a united front, promising to aggressively pursue anyone involved in leaking state secrets. Clinton herself described the WikiLeaks material as "an attack on America" and said "we are taking aggressive steps" to hold those who leaked it to account.

Crowley, speaking at an MIT seminar in Boston, did say he believed Manning was "in the right place". He was presumably referring to Quantico, where the intelligence specialist has been held pending a court martial since July last year when he was arrested while serving in Iraq.

Crowley said: "There is sometimes a need for secrets for diplomatic progress to be made."

But when asked by one of the audience what he thought about the "elephant in the room" – the US "torturing a prisoner in a military brig", as the questioner put it – he replied without pausing that he thought the Pentagon's actions were "ridiculous and counterproductive and stupid".
Crowley's comments were first reported by BBC journalist Phillippa Thomas, who noted this:
But still, he'd said it. And the fact he felt strongly enough to say it seems to me an extraordinary insight into the tensions within the administration over Wikileaks.

A few minutes later, I had a chance to ask a question. "Are you on the record?" I would not be writing this if he'd said no. There was an uncomfortable pause. "Sure." So there we are.
Indeed, there we are. Honestly, I'm not entirely sure that it's appropriate for a State Department official to be commenting about this issue publicly. Manning is being held pursuant to the rules governing the military justice system, and there are procedures that can be followed to protest his treatment under those rules. Turning this into a dispute between the State Department and the Pentagon doesn't strike me as particularly helpful. In any case, though, the comments are out there, and they're likely to push this story even further into the mainstream than it has been to date.