Ted Cruz Not Looking So Vulnerable After All
A new poll indicates that Texas Senator Ted Cruz isn't as vulnerable as previously thought, and reminds us that Texas is still a very red state.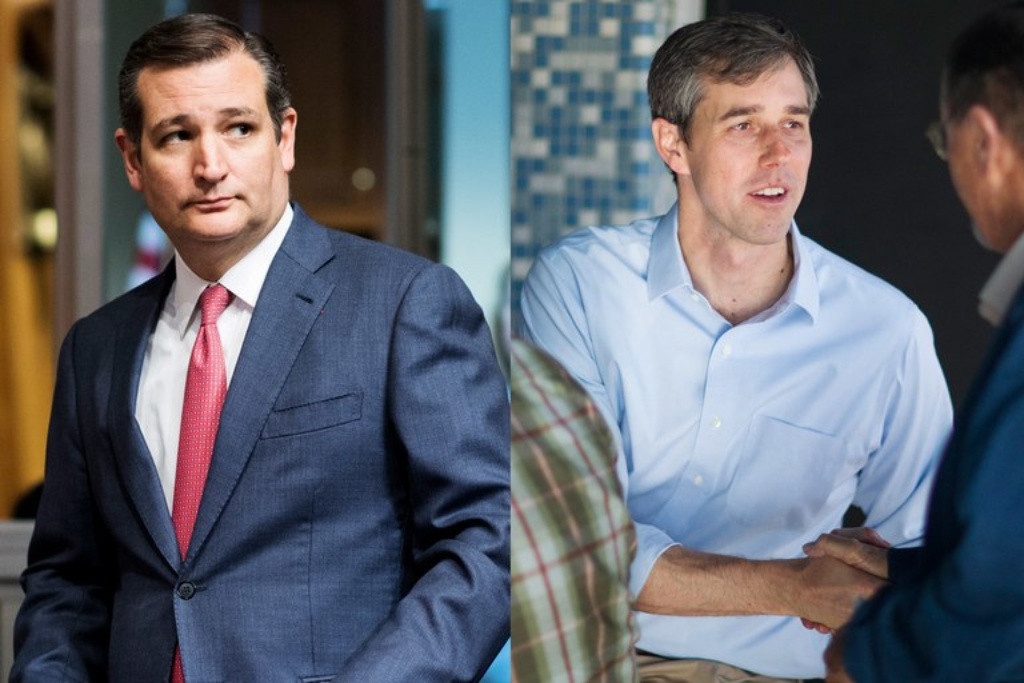 Just over a month ago, there was some speculation that Senator Ted Cruz might be vulnerable to the candidate that Democrats have nominated to run against him. However, a new poll makes it clear that this may not be the case at all:
Texas Sen. Ted Cruz (R) leads his Democratic challenger, Rep. Beto O'Rourke, by 11 points in a new Quinnipiac University poll released Wednesday.

Fifty percent of Texas voters that responded to the poll back Cruz, while only 39 percent say they support O'Rourke in the Texas Senate race.

It is a dramatic shift from Quinnipiac's April 18 survey, which found the race too close to call with Cruz at 47 percent and O'Rourke at 44 percent, within the margin of error.

According to Quinnipiac, Cruz got a big boost in support from men. Cruz currently leads O'Rourke, 57 percent to 35 percent, among men. On April 18, he led O'Rourke 51-40.

Cruz's improved figures can also be partly attributed to a "nationwide Republican mini-move," said Peter A. Brown, assistant director of Quinnipiac University Poll.

"President Donald Trump's Texas numbers also have climbed during those six weeks moving from a nine-point deficit on job approval to an even split today. It is hard not to see a pro-Cruz effect there," Brown added.

O'Rourke's lead among independents also shrunk from 51 percent in April to 43 percent in the latest poll.

O'Rourke's edge among Hispanic voters has disappeared, with Cruz now leading 46 to 44 among that demographic, which is within the poll's margin of error. In April, O'Rourke led Cruz 51 to 33 among Hispanic voters.
Given the fact that this is a significantly significant jump within the same poll that only six weeks ago was showing the race between Cruz and O'Rourke to be within the margin of error, it's possible that we are looking at an outlier poll. At the same time, though, there are a number of factors that have changed in the race that seems to suggest that this number is probably close to being right. A poll taken by JMC Analytics in between this poll and the one taken in mid-April, for example, showed Cruz leading O'Rourke by seven points. Additionally, it appears as though there's been a significant shift in President Trump's job approval among Texans. The previous Quinnipiac poll has shown that 43% of Texas voters approve of the President's job performance while 52% disapprove. Now, the President is at a point where equal numbers of Texas voters approve and disapprove of his job performance, reflecting a slight uptick we've seen in those numbers nationwide. While this isn't exactly ideal for a Republican candidate considering the fact that Trump won the Lone Star State by more than 800,000 votes and nine percentage points in November 2016, it's certainly better than where things stood in April and could be one of the reasons why Cruz's numbers have improved so much.
As I said when looking at this race last month, it appears that Cruz is not nearly as vulnerable as Democrats would like to make him out to be. The primary reason for that is the fact that Texas remains a deeply red state on the statewide level. Republicans control all of the statewide offices from Governor all the way down to positions such as George P. Bush, who currently serves as the (elected) Commissioner of the Texas General Land Office. Additionally, no Democrat has won the state in a Presidential election since Jimmy Carter won the state by just over 100,000 votes in 1976. On the Senate side,  Ted Cruz's seat has been in Republican hands since Kay Bailey Hutchinson won the seat to succeed Lloyd Bentsen in 1993 and John Cornyn's seat has been in Republican hands since John Tower won a Special Election to succeed Lyndon Johnson in 1961. (Source) Additionally, the state has had a succession of Republican Governors since George W. Bush defeated Ann Richards in 1994 and Republican Lt. Governors since Rick Perry was elected to that position in 1998. While there has been much talk about the state turning "purple" at some point due to the influx of Latino voters and other transplants, there is no evidence that this is likely to happen this year, or at any point in the foreseeable future.
It's also worth keeping in mind one other thing:
At the top of the list there's Cruz himself, who is as much a controversial figure and a magnet for criticism in Texas itself as he is nationwide. Because of this, it's not surprising that he's finding the opening stages of this bid for re-election to be a bit bumpier than they might be for an ordinary Republican. Second, it's typically the case that Senators face their most difficult re-election bids in their effort to obtain a second term than they do in subsequent elections. This is generally true regardless of what state or candidate you're talking about. Finally, 2018 is likely to be a year in which Democrats nationwide are energized even in deeply red states like Texas. That means that a Democratic candidate will likely do better than expected even if they don't win. This poll number is interesting and indicates that the race bears being watched. In the end, though, I suspect that Cruz will be re-elected easily although perhaps not by the large margins we ordinarily see from Republicans in Texas.
This new poll only serves to reinforce that conclusion. In the end, Cruz is likely to be re-elected. Absent significant changes in polling, Democrats would be well-advised not to invest to many resources in this race and instead concentrate on states they can possibly flip and states they need to defend in November.