Ted Cruz Vulnerable In Texas?
The first real poll of the Senate race in Texas shows Ted Cruz with a much thinner lead than might be expected in a state like Texas. That doesn't mean we should expect a Democratic upset there, though.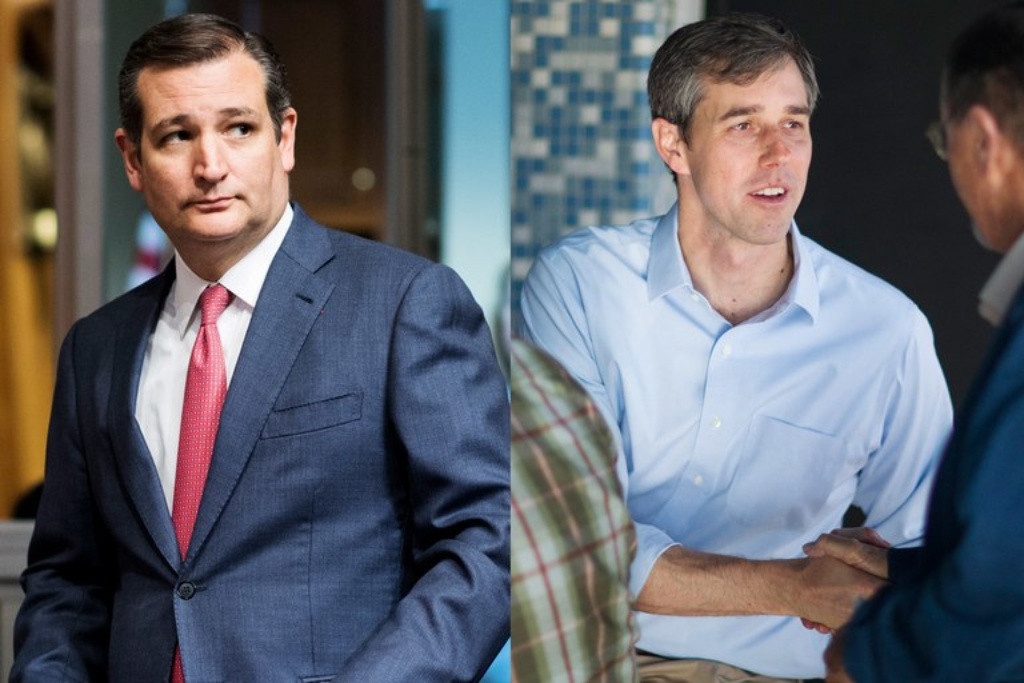 A new poll out of Texas shows Senator Ted Cruz with a far smaller margin over his Democratic rival than one might expect for an ostensibly Republican state, leading many to wonder if the Senator could be vulnerable in November:
A Quinnipiac University poll released Wednesday shows a tight race in Texas between Sen. Ted Cruz and Rep. Beto O'Rourke for Cruz's Senate seat.

Forty-seven percent of Texas registered voters back Cruz, the Republican incumbent, and 44% favor O'Rourke, the Democratic underdog from El Paso. Both figures fall within the margin of error in the poll, the first major look at the blockbuster Lone Star State race. The election is a crucial midterm race, with Republicans attempting to hold on to, if not grow, a razor-thin 51-49 seat advantage in the Senate. Texas is a historically red state, where Democrats haven't won a statewide election since 1994 and a US Senate race since 1988.

The poll found wide gaps by registered voters' gender, age and race. Cruz led among voters who are white, male and older than 65. O'Rourke had the edge in the black, Hispanic, female and 18 to 34 years old demographics.

Fifty-nine percent of white voters selected Cruz, while 34% chose O'Rourke. Among black and Hispanic voters, O'Rouke led Cruz by 78%-18% and 51%-33%, respectively.

Men backed Cruz by an 11-point margin (51%-40%), and women favored O'Rourke by a 4-point edge (47%-43%).
O'Rourke attracted a younger group of supporters with a 16-point advantage (50%-34%) among the 18- to 34-year-old demographic. Cruz led among voters over 65 years old by 7 points (50%-43%).

O'Rourke also was winning among independent voters, the poll found, drawing 51% of the independent vote compared with Cruz's 37%.

"The key may well be independent voters," said Peter A. Brown, the poll's assistant director. "O'Rourke's 51-37% lead among that group is key to his standing today. But Texas remains a strong GOP state, so O'Rourke will need the independent strength to pull the upset."
Perhaps the most interesting numbers in the race come in response to the questions about President Trump. According to this poll, 43% of Texas voters approve of the President's job performance while 52% disapprove. This is a marked change considering the fact that Trump won the Lone Star State by more than 800,000 votes and nine percentage points in November 2016. That being side, it doesn't appear at the moment that the President will play a decisive role in the election. Of those polled, 26% of respondents said that they plan to vote in the Senate race as a means of expressing their support for the President, while 27% said that they saw their vote in the race as a way to express their opposition to him. At the same time, though, 43% of respondents said that the President would not be an important factor in their choice of who to vote for in the Senate race in November. This suggests that the President is likely to be a non-factor in the race.
Polling in this race has been quite sparse up to this point, so it's hard to say whether this Quinnipiac poll represents a statistical blip, or whether it is telling Republicans that they have something to worry about in the Lone Star State. Prior to this poll, all indications were that Cruz had a strong lead for re-election in a state that hasn't elected a Democrat statewide in quite some time. For example, a Public Policy Polling poll taken in January showed Cruz with an 18 point lead over O'Rourke and a poll taken in December show Cruz with a 13 point lead. Both of those polls, though, were taken prior to the time that O'Rourke won the Democratic Primary on March 7th in a race that got far more attention than the Republican Primary, and that is no doubt reflecting itself in the first poll that was taken in the wake of that victory. Additionally, O'Rourke, currently a Member of Congress representing the Congressional District that includes El Paso and its surrounding area, is a young and energetic candidate who comes across quite well on television. Additionally, his campaign has gotten a lot of national attention from Democrats who would love nothing better than to pull off a surprise upset win over Cruz in particular. As a result, O'Rourke managed to raise more money than Cruz in the first quarter of the year, although it's worth noting that at least some of those funds were spent in the primary race and that Cruz has spent the last six years in office building up a sizable war chest that will allow him to blanket the state quite effectively when campaigning shifts into high gear. All of this has led Democrats nationwide to look with hope at Texas as a state where they could pull off an upset in November. While that's not necessarily an impossible goal, it certainly isn't one that I'd advise Democrats to invest a lot of money in over the next seven months.
While this poll shows a much tighter race than one might expect from Texas even in a midterm election year, I suspect that Cruz is far less vulnerable than these numbers make it out to be. The most important reason for that, of course, is the fact that, on a statewide level Texas is a very Republican state and there is no reason to believe that will change any time soon. No Democratic has won the state in a Presidential election since Jimmy Carter won the state by just over one million votes in 1976. On the Senate side,  Ted Cruz's seat has been in Republican hands since Kay Bailey Hutchinson won the seat to succeed Lloyd Bentsen in 1993 and John Cornyn's seat has been in Republican hands since John Tower won a Special Election to succeed Lyndon Johnson in 1961. (Source) Additionally, the state has had a succession of Republican Governors since George W. Bush defeated Ann Richards in 1994 and Republican Lt. Governors since Rick Perry was elected to that position in 1998. While there has been much talk about the state turning "purple" at some point due to the influx of Latino voters, there hasn't been much evidence of that in the election results to believe that it is going to happen this year, or any time in the foreseeable future.
There are also a few other things to keep in mind that are unique to this election. At the top of the list there's Cruz himself, who is as much a controversial figure and a magnet for criticism in Texas itself as he is nationwide. Because of this, it's not surprising that he's finding the opening stages of this bid for re-election to be a bit bumpier than they might be for an ordinary Republican. Second, it's typically the case that Senators face their most difficult re-election bids in their effort to obtain a second term than they do in subsequent elections. This is generally true regardless of what state or candidate you're talking about. Finally, 2018 is likely to be a year in which Democrats nationwide are energized even in deeply red states like Texas. That means that a Democratic candidate will likely do better than expected even if they don't win. This poll number is interesting and indicates that the race bears being watched. In the end, though, I suspect that Cruz will be re-elected easily although perhaps not by the large margins we ordinarily see from Republicans in Texas.