The Basic Problem with Trump and Ukraine
Public resources do not belong to the president to use for private gain.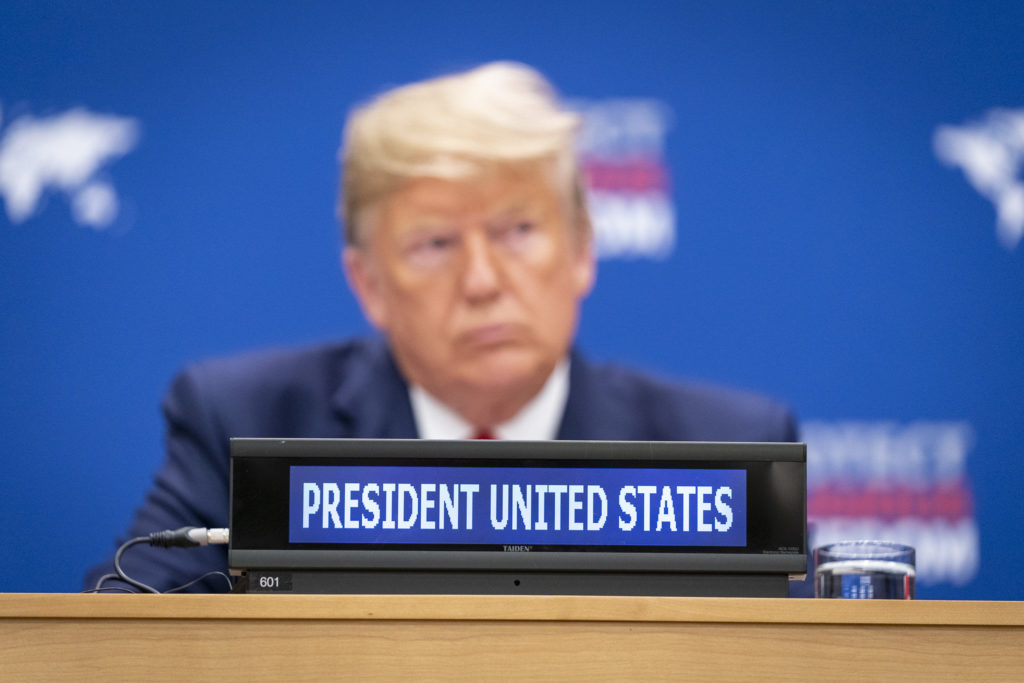 This week's testimony further underscores a point I discussed a couple of weeks ago: this entire set of behaviors by Trump vis-a-vis Ukraine is that he is using public resources to try and achieve a private, personal goal.
Let's be clear: military assistance to Ukraine was a public asset (~$400 million) that belonged, collectively, to the American people. The aid was a public resource allocated via law to further a specific public policy goal. Trump, however, wanted to trade that public asset for two actions that were of private benefit to himself: an investigation into Burisma and Hunter Biden and an investigation into a conspiracy theory about the DNC server.
This was abusing his office to trade public assets for personal gain, since the desired investigations would be a boon to his re-election campaign in 2020. The mere announcement of an investigation into Biden would directly damage the front-runner for the Democratic nomination. It would have created a talking point and media circus about Biden that would have been similar to the Clinton e-mail story.
An announcement about an investigation into the server theory would give Trump ammunition to further deflect the allegations from the Mueller probe as it pertains to Russia interference in 2016. Further, Trump clearly values anything that can help, at least in his mind, remove the taint of Russian help from his 2016 victory.
The best defense, which is no defense at all, is that he failed in his attempt to leverage military aid to Ukraine to get what he wanted. But, of course, the timeline of release of the aid clearly shows that the monies were only released after it had become public that there was something fishy going on.
Beyond that, as Ambassador Bill Taylor noted in his opening statement, the games being played with the aid was affecting Ukrainian faith in the US:
I expressed my strong reservations in a text message to Ambassador Sondland, stating that my "nightmare is they [the Ukrainians] give the interview and don't get the security assistance. The Russians love it. (And I quit.)." I was serious.

The next day, September 9, I said to Ambassadors Sondland and Volker that "[t]he message to the Ukrainians (and Russians) we send with the decision on security assistance is key. With the hold, we have already shaken their faith in us." I also said, "I think it's crazy to withhold security assistance for help with a political campaign."
Emphasis mine.
Note, too, Taylor fully understood that what Giuliani was coordinating was the leveraging of US aid for personal political gain for Trump.
Another defense, that these requests for investigations were nothing more than Trump pursuing foreign policy goals, are radically undercut by the fact that Trump's demands were all being pushed via what Taylor called "irregular channels" operating outside of regular foreign policy channels. Indeed, Taylor and Undersecretary of State George Kent both clearly explained how the irregular actions of Rudy Giuliani were directly threatening the overall foreign policy of the United States in Ukraine.
Additionally, if Trump was trying to further anti-corruption policies in Ukraine, the way to accomplish such goals was not to ask for a specific investigation, but to help bolster institutional capacity. Also, praising a corrupt prosecutor (as was done in the "perfect" call) is no way to fight corruption.
The bottom line is this: presidents should not use public resources for personal gain.
Defending Trump here is defending corruption, plain and simple. (Which is why, on balance the "defenses" offered have mostly been about procedure or via assertions of hearsay instead of via facts that demonstrate innocence).