The Quid Pro Quo Debate
A little bit of this for a little bit of that.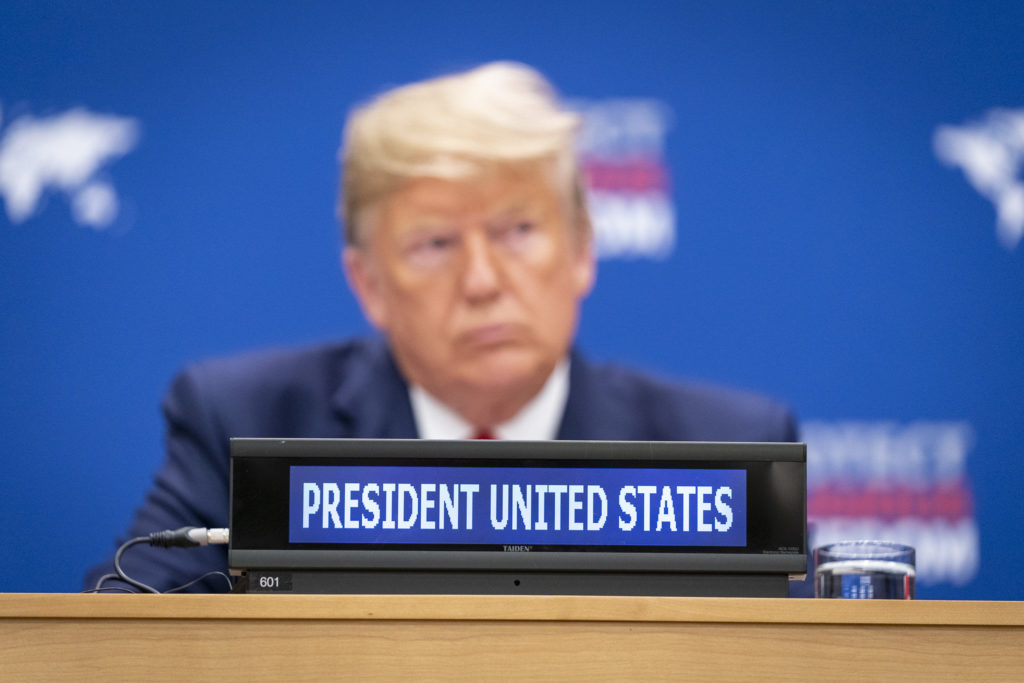 A remarkable aspect of the memo released this week by the White House is the degree to which is fully exposes what Trump did. A side helping of remarkable is the degree to which Trump and his supporters are acting like it exonerates him, when, in fact, it is more damning than I expected it to be.
First, I noted the other day, before the memo was released:
If Trump mentioned Biden at all, then he is in very big trouble, because the only logical reason to mention Biden is because Biden is a high-probability opponent in the elections. If he mentioned Giuliani in the call, then that directly connects Trump's personal agent to the inquiry (Giuliani does not work for the US government. He works for Trump).
Ends up, both were true.
Further, while the words "quid pro quo" aren't used in the call, nor did Trump say, the words "investigate Biden or we won't provide military support" that message is clearly present in the call.
From the call, here is Trump describing how the US helps Ukraine more than other countries do and notes that the relationship has not been reciprocal (emphases throughout are mine):
The President: […] I will say that we do a lot for Ukraine. We spend a lot of effort and a lot of time. Much more than the European countries are doing and they should be helping you more than they are. Germany does almost nothing for you. All they do is talk and I think it's something that you should really ask them about. When I was speaking to Angela Merkel she talks Ukraine, but she ·doesn't do anything. A lot of the European countries are the same way so I think it's something you want to look at but the United States has been very very good to Ukraine. I wouldn't say that it's reciprocal necessarily because things are happening that are not good but the United States has been very very good to Ukraine.
So, Germany "does almost nothing" and a "lot of the European countries are the same way" but, he notes, "the United States has been very good to Ukraine."
When defenders of Trump suggests that he didn't bring up weapons, what do they think the above was referencing? Keep in mind that at the time the call was made Trump was personally holding up military aid to Ukraine.
And the suggestion that the relationship isn't adequately "reciprocal" raises quids and quos rather obviously.
Zelensky certainly understood that the topic at hand was defense aid:
President Zelenskyy: […] I would also like to thank you for your great support in the area of defense. We are ready to continue to cooperate for the next steps specifically we are almost. ready to buy more Javelins from the United States for defense purposes.
Right after telling Zelensky how much the US has done for Ukraine and bringing up reciprocity, and after Zelensky has explicitly raised the issue of weapons, Trump this says:
The President: I would like you to do us a favor though because our country has been through a lot and Ukraine knows a lot about it. I would like you to find out what happened with this whole situation with Ukraine, they say Crowdstrike… I guess you have one of your wealthy people… The server, they say Ukraine has it. There are a lot of things that went on, the whole situation. I think you're surrounding yourself with some of the same people. I would like to have the Attorney General call you or your people and I would like you to get to the bottom of it. As you saw yesterday, that whole nonsense ended with a very poor performance by a man named Robert Mueller, an incompetent performance, but they say a lot of it started with Ukraine. Whatever you can do, it's very important that you do it if that's possible.
First, the obvious issue here is that after talking about how good the US has been to Ukraine, raising the notion of reciprocity, and right after Zelensky has specifically asked about weapons, Trump asks for "a favor."
Part of the favor is about a conspiracy theory linked to the DNC server and the Mueller investigation. Via Forbes: The CrowdStrike Conspiracy: Here's Why Trump Keeps Referencing The Cybersecurity Firm.
*Silicon Valley-based CrowdStrike was hired in 2016 by the DNC to investigate the origins of the hack. The company didn't give the DNC's physical server to the FBI, which has been seized on by conspiracy theorists as evidence of a cover up

*According to the false theory, which has been prominent on right-wing blogs and news websites and repeated by Trump and former campaign consultant Roger Stone, Democrats and CrowdStrike concocted evidence to frame Russia for the hack in order to discredit Trump's win in 2016.

*The supposed evidence of Russia's innocence relies on the belief that a DNC server has been hidden in Ukraine, possibly by CrowdStrike's co-founder Dmitri Alperovitch.

[…]

Trump has frequently raised questions about the "missing DNC server" and why the FBI never got to look at it. He even brought it up standing next to Vladimir Putin at the now-infamous 2018 Helsinki meeting, where Trump refused to acknowledge Russia's involvement in the 2016 election ("You have groups that are wondering why the FBI never took the server. Why didn't they take the server? Where is the server, I want to know, and what is the server saying?").
So, the President of the United States was offering up, in a way that had to be difficult for Zelensky to understand, a conspiracy theory. And note that proving that conspiracy true (that the DNC perpetrated a fraud with the help of the Ukrainian government that created false evidence that led to the Mueller report) is mostly about proving that the investigation of him really was a witch hunt after all (oh, and it would clear the Russians, too).
Before anyone says that he is just trying to get to address a theory or who thinks there is a chance this conspiracy theory is true, let me note that if there was a shred of evidence that the DNC, HRC, the Obama administration, or whomever had engaged in such an elaborate activity, then we have law enforcement and other governmental mechanisms to investigate those things. And, if there was a shred of evidence that such a massive fraud was perpetrated, then they should investigate. But babbling on the phone about "Crowdstrike," and "one of your wealthy people" isn't the way to get to the bottom of something.
Again: this favor is very much about Trump's personal goals and desires, not the business of the office which he holds.
Zelensky then goes on to note that Rudy Giuliani has been in Ukraine:
President Zelenskyy: […]. I will personally tell you that one of my assistants spoke with Mr. Giuliani just recently and we are hoping very much that Mr. Giuliani will be able to travel to Ukraine and we will meet once he comes to Ukraine.
This is a major problem because Giuliani is Trump's personal attorney and we already know that he has been working in Ukraine for campaign-related issues. I cannot stress enough that Giuliani is not a member of the US government and that his interests are for Trump as a private citizen and candidate. And the fact that it appears that he has been working with the State Department does not make his actions better, it makes the actions of State highly problematic. The State Department should not be working to help Trump's personal attorney attend to campaign-related matters. That is an abuse of power.
Trump continues along those lines, and then drops Biden's name in as well:
The President: Good because I heard you had a prosecutor who was very good and he was shut down and that's really unfair. A lot of people are talking about that, the way they shut your very good prosecutor down and you had some very bad people involved. Mr. Giuliani is a highly respected man. He was the mayor of New York City, a great mayor, and I would like him to call you. I will ask him to call you along with the Attorney General. Rudy very much knows what's happening and he is a very capable guy. If you could speak to him that would be great. The former ambassador from the United States, the woman, was bad news and the people she was dealing with in the Ukraine were bad news so I just want to let you know that. The other thing, There's a lot of talk about Biden's son, that Biden stopped the prosecution and a lot of people want to find out about that so whatever you can do with the Attorney General would be great. Biden went around bragging that he stopped the prosecution so if you can look into it… It sounds horrible to me.
Let's be clear: this is the President of the United States asking a foreign government to investigate a private citizen because that private citizen is linked to a potential political opponent. This is not a formal investigation. This is not law enforcement nor formal diplomacy. This is a head of state trying to leverage another head of state to his government to go after a private citizen because it would be a great favor.
Also, the casual equivalency of Giuliani and Barr, the Attorney General of the United States, is disturbing.
Trump reiterates the need for a call from Giuliani and Barr later in the call.
And if there was any doubt that Zelensky was trying to suck up to his much more powerful counterpart, we get him using Trumpian language about draining the swamp early in the call, and late in the call we get this:
President Zelenskyy: I would like to tell you that I also have quite a few Ukrainian friends that live in the United States. Actually last time I traveled to the United States, I stayed in New York near Central Park and I stayed at the Trump Tower.
As one does.
At any rate, note that if Trump had said, directly: "President Zelensky, the US government will not release defense aid to Ukraine unless there is substantial, and measurable, progress on corruption in Ukraine. The State Department will coordinate with your government on this issue," that would be perfectly fine. And it would be a quid pro quo in the technical sense of the term, X in exchange for conditions defined as Y. But that would be a public policy outcome linked to the public policy goals of the US government.
To ask for favors in the context of the power of his office to deny (or enhance) help to Ukraine is an abuse of power. Trump asked Zelensky to speak to his personal attorney. He asked Zelensky to investigate a conspiracy theory linked to the alleged origins of what became the Mueller probe. He asked for a political rival to be investigated.
This is all abuse of power. And there is a clearly implied quid pro quo: weapons/support for political help (and it is not too subtle, either).
Also, this is worth noting:
The President: Good because I heard you had a prosecutor who was very good and he was shut down and that's really unfair…
The prosecutor in question, Viktor Shoskin, was not "very good"–he was internationally recognized as corrupt.
The New York Times reported the following on March 29, 2016:
The United States and other Western nations had for months called for the ousting of Mr. Shokin, who was widely criticized for turning a blind eye to corrupt practices and for defending the interests of a venal and entrenched elite. He was one of several political figures in Kiev whom reformers and Western diplomats saw as a worrying indicator of a return to past corrupt practices, two years after a revolution that was supposed to put a stop to self-dealing by those in power.

As the problems festered, Kiev drew increasingly sharp criticism from Western diplomats and leaders. In a visit in December, Vice President Joseph R. Biden Jr. said corruption was eating Ukraine "like a cancer." Christine Lagarde, the managing director of the International Monetary Fund, which props up Ukraine financially, said last month that progress was so slow in fighting corruption that "it's hard to see how the I.M.F.-supported program can continue."

[…]

Since his appointment a year ago, Mr. Shokin had been criticized for not prosecuting officials, businessmen and members of Parliament for their roles in corrupt schemes during the government of former President Viktor F. Yanukovych. He also did not press cases for sniping by the police and opposition activists during the street protests in 2014 that killed more than 100 people and wounded about 1,000.
Note, also, the following from the Irish Times also from March of 2016: EU hails sacking of Ukraine's prosecutor Viktor Shokin.
The European Union has welcomed the dismissal of Ukraine's scandal-ridden prosecutor general and called for a crackdown on corruption, even as the country's political crisis deepened over efforts to form a new ruling coalition and appoint a new prime minister.

Ukraine's parliament voted overwhelmingly to fire Viktor Shokin, ridding the beleaguered prosecutor's office of a figure who is accused of blocking major cases against allies and influential figures and stymying moves to root out graft.
As such, the narrative that Biden went in and got a great prosecutor fired is just incorrect.