The Breitbart Vetting and Shoddy Reasoning
Another reason to give everyone adiditional pause (as there already ought to be some) for anyone looking to Breitbart's empire for good information.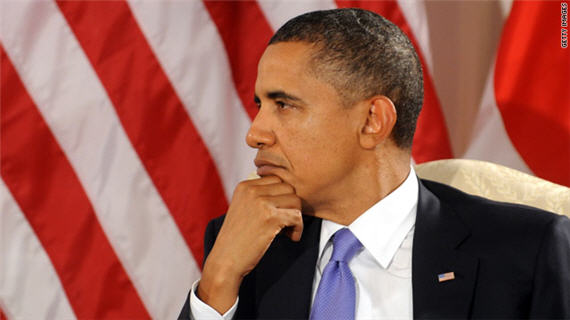 This morning, Breibart's Big Government has the following screaming headline:  EXCLUSIVE: THE VETTING – DID OBAMA HAVE LOWER SAT SCORES THAN GEORGE W. BUSH?
I must start with a confession:  I can't see that this matters, but let's see the evidence.  The only reason to write this is to demonstrate that utterly vacuous nature of the Breitbart site.
In the words:  this isn't about SAT scores for me, it is about reasoning skills, logic, and application of evidence.
First, the setup (emphasis mine):
Now, Breitbart News has established that Obama's grades and Scholastic Aptitude Test (SAT) scores

may have been

even lower than those of his supposedly less capable predecessor, George W. Bush.
Just for the sake of logical consistency, I would note that the other possibilities include:  they may have been higher that Bush's scores and, in fact, they may have been identical to Bush's.  The reason that they may have been higher, lower, or the same is because working on the assumption that he took the exam, those three possibilities are the entire universe of potential outcomes and really that is all that we know because, we don't know the scores.
Here's the "evidence":
Breitbart News has learned that the transfer class that entered Columbia College in the fall of 1981 with Obama was one of the worst in recent memory, according to Columbia officials at the time.
The piece then quotes a school official:
Among accepted transfer students, the average combined math and verbal score on the Scholastic Aptitude Test is a 1,100 and their grade-point average at their former schools is about 3.0, Boatti said.
Ergo:
If Obama's SAT scores were near the average of the transfer students entering Columbia in the fall of 1981, he would have scored significantly lower than George W. Bush, whose combined math and verbal scores were 1206 out of a possible 1600 points (as revealed by the New Yorker in 1999).
And so, QED, or something.
Seriously, this a remarkably shoddy bit of "reasoning" with rather scant "evidence" (and I am being charitable).
The piece concludes with:  "The only way to know is for Obama to release his records, transcripts and test scores–from Occidental, Columbia, and Harvard. Why Obama has not done so remains a mystery–unless he has something else to hide."
Ominous, yes?
As James Joyner has noted before on this so-called vetting issue:  the man is already president, so nitpicks and innuendo about the past are just silly.  Again:  Obama is now the incumbent president.  As such, his SAT scores are rather irrelevant (not that there were relevant in 2008, to be honest).  And in this case in particular, is built out of the poorest of excuses for reasoning and evidence.  At a minimum this should give everyone additional pause (as there already ought to be some) for anyone looking to Breitbart's empire for good information.
(And yes, that last sentence is constructed out of a whole lot of understatement).