The GOP is Donald Trump's Party Now
GOP primary voters continue to reward staunch supporters of the President and punish those who get on his bad side.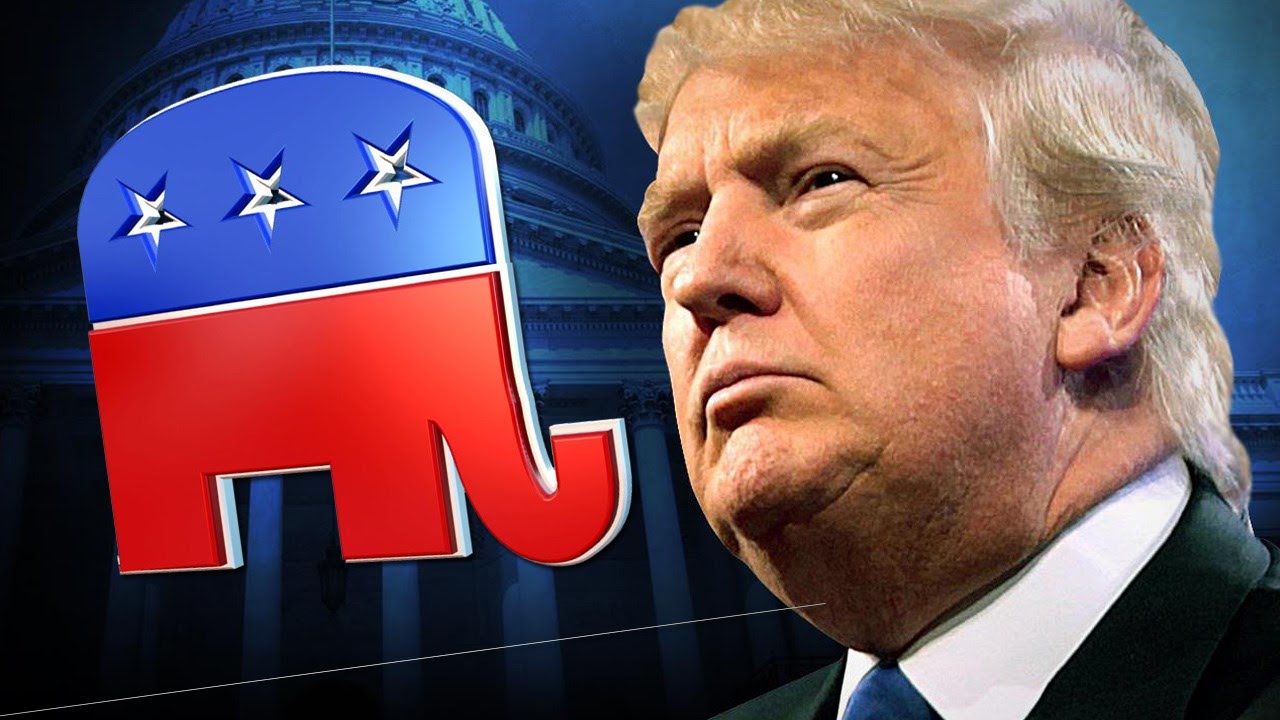 Results in yesterday's primaries confirm that, two years in, Donald Trump represents the base of the Republican Party.
In my own state of Virginia, an election that I barely knew was going on picked a strong Trumper to lose against Tim Kaine in November.
AP ("Republican who backed Confederate memorials wins Senate nom"):
A conservative provocateur and supporter of President Donald Trump won Virginia's Republican primary Tuesday in the U.S. Senate race, and he has promised to run a "vicious" campaign against incumbent Tim Kaine.

Republican Corey Stewart beat state lawmaker Nick Freitas and Chesapeake minister E.W. Jackson. Stewart – who favors keeping Confederate monuments – had long been on the fringe of the state's GOP; now the win makes him the standard-bearer of a deeply divided party that hasn't won a statewide race in nearly a decade.

Stewart said he plans to campaign in a Trump-like way that appeals to blue collar voters across the political spectrum. He's also pledged to run a "ruthless" and "vicious" campaign against Kaine.

"We're going to have a lot of fun between now and November, folks," Stewart told a raucous crowd at his victory party Tuesday evening.

The crowd chanted "Lock her up" and "Build the wall," a throwback to popular chants at Trump's campaign rallies.

A one-time state chairman of President Donald Trump's 2016 presidential campaign, Stewart nearly won the 2017 Republican nomination for governor, despite being heavily outspent.

Stewart campaigned heavily on preserving Virginia's Confederate monuments and is an immigrant hard-liner who boasts of the number of immigrants in the country illegally who have been deported from his county.

The Prince William County Board of Supervisors chairman and attorney has courted controversy throughout his political career.

He was fired from the Trump campaign after staging an unsanctioned protest at the headquarters of the Republican National Committee, which Stewart said wasn't sufficiently loyal to Trump during the presidential campaign.
Virginia was a solid red state when I moved here in 2002. Indeed, it voted Republican in every presidential election from 1952 through 2004, with the exception of the 1964 debacle. It has voted Democrat in the three elections since. It's virtually inconceivable that Kaine, who drew no primary opposition, won't be re-elected.
In South Carolina, former governor Mark Sanford, who rehabilitated his image after a bizarre scandal some years to get elected to Congress, was a surprise loser in his primary after President Trump came out against him.
CNN ("Trump critic Mark Sanford falls in South Carolina GOP primary"):
Rep. Mark Sanford, a South Carolina Republican who's a critic of President Donald Trump, will lose his GOP primary to his conservative challenger, state Rep. Katie Arrington, CNN projects.

The outcome — one that national Republicans working on House races said as recently as Tuesday morning they did not anticipate — is another sign that GOP primary voters are rejecting lawmakers who break with Trump.

Trump endorsed Arrington hours before the polls closed Tuesday in a tweet attacking Sanford for being "very unhelpful to me in my campaign to MAGA."

Last week in Alabama, GOP Rep. Martha Roby — who had called on Trump to exit the 2016 race after the "Access Hollywood" tape became public — was held under 50% in her primary and forced into a runoff.

On Tuesday night, Sanford told supporters gathered in Mount Pleasant, "I've always been a realist, and at this point, based on the numbers I see, I think that I'll end up losing this election."

In his tweet, Trump referenced a 2009 scandal in which Sanford, then the governor, disappeared for several days. He first claimed he'd been "hiking the Appalachian Trail" but later admitted to an extramarital affair in Argentina.

Trump tweeted: "Mark Sanford has been very unhelpful to me in my campaign to MAGA. He is MIA and nothing but trouble. He is better off in Argentina. I fully endorse Katie Arrington for Congress in SC, a state I love. She is tough on crime and will continue our fight to lower taxes. VOTE Katie!"
While Trump has been a national embarrassment and garnered historically-low approval ratings for an early-term President, he's still beloved by the GOP base. It very much looks like the party of Ronald Reagan is gone forever.