The Odd Case Of Delaware Tea Party Candidate Christine O'Donnell
The new tea party candidate in Delaware seems to be a rather odd bird.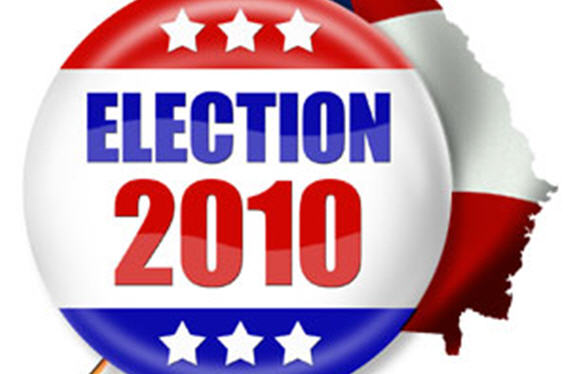 As I noted Tuesday, the Tea Party Express decided to intervene in the Delaware GOP Senate primary by endorsing Christine O'Donnell over long-time Delaware lawmaker Mike Castle. Now, it appears that the group may have done so without being aware of O'Donnell's questionable finances:
The Tea Party Express, the fiscally conservative organization that has helped nominate several GOP underdogs this year, endorsed Delaware Senate candidate Christine O'Donnell (R) without knowing too much about her personal financial history.

O'Donnell, a perennial conservative candidate in Delaware, is challenging moderate Rep. Mike Castle (R), the clear favorite of the GOP establishment. But she has come under fire recently for her personal financial problems. Reports have surfaced that she owed $10K in back taxes, defaulted on her mortgage and holds outstanding campaign debt.

Levi Russell, a spokesman for the group, told Hotline On Call that the group was not aware of O'Donnell's personal financial problems before it endorsed her.

"We don't know the exact situation," he said.

When asked if the group discussed the issues with O'Donnell, Russell responded: "No we haven't. We don't really have any contact with the campaign or the candidate."

Tea Party Express concentrates on supporting candidates who share its conservative views on fiscal issues — cutting taxes and balancing the budget. Russell said that even with these revelations about O'Donnell's financial history, the organization will stand behind her.

"In our view we would rather have someone who owes some back taxes but is not trying to hide them than someone who is trying to sell out the Tea Party," Russell said, referring to Castle.
As Chris Good notes at The Atlantic, the fact that O'Donnell and the tea party group are primarily attacking Castle's fiscal record makes O'Donnell's own apparent fiscal irresponsibility fair game. It also calls into question the reliability of endorsements from a group that doesn't seem to bother to do background checks that amount to anything more than looking at the issues page on a candidate's web site.
Meanwhile, there are other oddities going on in Delaware, including staffers for O'Donnell getting into a scuffle with a Republican videographer and, strangest of all, an O'Donnell supporter leveling unsupported personal attacks on Castle:
A conservative firm until recently employed by the Delaware primary campaign of conservative Christine O'Donnell against Rep. Mike Castle casually leveled an extraordinary — and unsupported — charge of a gay affair against Castle in a video posted to its website today, the ugliest salvo yet in an extremely bitter primary.

The newscast-style video on Liberty.com features a woman seated before a backdrop of Liberty.com's Las Vegas headquarters, criticizing Castle and praising O'Donnell.

"Isn't Mike Castle cheating on his wife with a man?" asks a voice off-screen at the 1:55 mark.

"That's the rumor," answers the newscaster. [Video here]

My colleague Dave Catanese reported earlier this month that O'Donnell's spokesman, Yates Walker, works for Liberty.com, and the American Spectator described Eric Odom, the group's founder, as having "joined Team O'Donnell" to organize online support.

Walker told me he and the firm left the campaign two weeks ago and produced the video on their own.

"We asked the question, we didn't specifically say it," he said of the gay affair charge, which he said was "common knowledge" in Delaware. "We thought we'd throw it out there."

Walker said he had no compunction about repeating the rumor about Castle because "he's a threat to American sovereignty."

He didn't offer any evidence for the claim.
No wonder Democrats in Delaware are salivating at the idea of Christine O'Donnell winning the nomination on September 14th.
Update: As mentioned below in the comments O"Donnell gave a rather bizarre interview this morning to a local talk radio host.