The Post-Trump GOP Will Not Go Back To 'Normal'
Contrary to the hopes of some, getting rid of Trump isn't going to purge the GOP of Trumpism.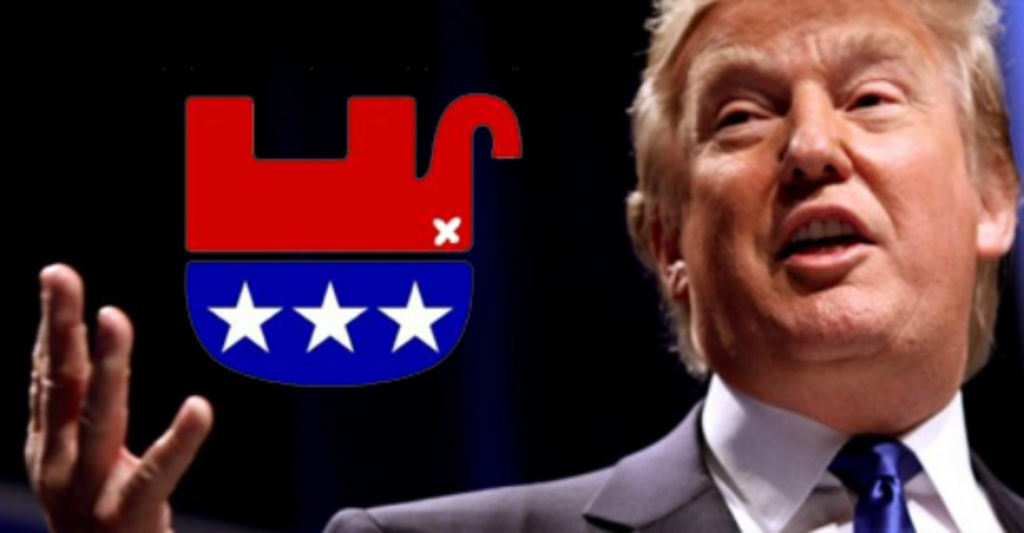 Writing in The Week, David Farris pushes back against the idea that a defeat in 2020 would cause the Republican Party to pull back from Trumpism:
The most problematic assumption in this scenario is that the leaders of the post-Trump Republican Party will correctly assess the causes of the party's defeat, conclude that norm-violation and procedural escalation soured the public on GOP rule, and make the appropriate behavioral changes at the state and national level to win back the voters they lost.

This seems, to be charitable, deeply unlikely. For starters, it is not always clear what caused a political defeat, especially before the dust has cleared. Results and exit polls can only tell decision-makers so much about why voters made their choices. What, for example, caused the Democratic defeat in 2016? Was it eroding margins with certain kinds of white voters? Was it former FBI Director James Comey's unprecedented intervention the week before the election? Was it fatigue with eight years of a Democratic presidency? Was it Hillary Clinton's campaign strategy? Or was it maybe all of these things?

The same issue of messy multicausality will plague anyone trying to decipher the causes of a Republican defeat in 2020. It will be easy to blame President Trump himself, a man so totally lacking in self-control and basic decency that he has been unable to convince even half the public to express favorable views of his administration despite low unemployment, consistent job growth, and a bullish stock market. If an economic downturn arrives next year, as some economists expect, the morticians may simply blame bad luck and move on.

Worse, the most extreme partisans in the GOP's ranks might argue that Trump lost because he wasn't far enough to the right – had he only built the wall and closed the border and bombed Iran and thrown Hillary Clinton in jail, Republicans would have shown up in greater numbers to save him. In any case, since voters mostly don't care about procedural hardball like eliminating the "blue-slip" rule that once gave senators the right to veto federal judicial nominees from their home states, it strains credibility to imagine Republican strategists thinking that playing nicer will get them back into power.

Second, even when party elites do come to accurate conclusions about the causes of defeat, they may be unable to change direction. In the aftermath of the 2012 presidential election, the Republican National Committee sponsored a now-infamous "autopsy," which concluded that the party needed to make inroads with voters of color or face extinction. Not only did leading Republicans not even try to do that, shortly thereafter they hitched their fortunes to an openly racist reality TV star and remade themselves in his grisly image. Indeed, the party is trapped in an unbreakable cycle of escalating extremism, driven by its own primary voters and by the rage-industrial complex of the conservative media.

(…)

Let's say that Republicans get their overwhelming repudiation next year. President Trump is defeated by 8 percentage points, Democrats expand their House majority, and Republicans lose Senate races in Colorado, Maine, Arizona, Georgia, Iowa, Texas and North Carolina to give Democrats a 54-46 edge in the chamber. Even if a recession hits with the most exquisite political timing in history for Democrats, this seems like the outer limits of the kind of defeat that could be inflicted on Republicans next year.

Would it be enough to convince the party to change course? The loss of moderates like Cory Gardner (R-Colo.) and Susan Collins (R-Maine) would shift the ideological center of gravity in the Senate even further to the right. And Republicans might be facing an aggressive policy onslaught from a committed progressive president like Elizabeth Warren or Bernie Sanders. It is absurd to think this Republican Party would lose all three branches of government and, threatened with a nationalization of the health-care industry, a massive increase in taxes on the wealthy, and a path to citizenship for undocumented immigrants, conclude that they need to move to the center and be more cooperative.

Remember also that ex-President Trump will be out there on Fox News (or his own network) every night yelling incoherently about socialism and Mexicans and kneeling NFL players, flinging venom at every Democrat in sight. What little restraint the office exerts on him today will be gone. The right-wing media machine will see stopping Medicare-for-all and immigration reform as an existential crisis, and do everything in its power to whip viewers and readers — and primary voters — into a frothing mosh pit of crazed anger and fear. Republicans in Congress will face the same perverse incentives, both to undermine and obstruct the new Democratic administration so they can take power back in 2022 and to cater to their base of elderly, white fanatics who will decide the fate of individual members of Congress in the next round of primaries.
Farris is responding, of course, to many "Never Trump" conservatives who have expressed the hope that Trump's defeat in the 2020 election, or his removal from office, would result in a purging of the Trumpidian element from the party itself. This isn't dissimilar, of course, from the hope that many mainstream Republicans had in 2012 and 2014 that the defeats that Tea Party conservatives suffered in primary and general elections would lead to a renaissance in the party that would set it down a more inclusive future. This, in part, is what the post-2012 autopsy that was championed by the likes of Jeb Bush and Marco Rubio. Among other things, that autopsy argued that the GOP's long-term future was in danger unless it reached out and became more responsive to growing blocs of voters such as Latinos, African-Americans, Asians, and, especially, younger voters, which are fast becoming the largest bloc of voting-age Americans and even six years ago were increasingly leaning to the Democratic Party.
Instead of listening to that autopsy, of course, the GOP leaned even further into the anti-immigrant, populist nationalism that had manifested itself in the Tea Party movement, the popularity of politicians such as Sarah Palin, Sharron Angle, Allen West, Michele Bachmann, and others. On Capitol Hill, this manifested itself in the manner in which the Republican majority in the House interacted with President Obama and the Democrats and in decisions such as the decision on the part of House GOP leadership to not even bothering to pursue immigration reform and other measures that appealed to the base of the party which, to the increasing horror of many conservative and libertarian-leaning Republicans, was never really "conservative" in the Burkean/Buckley sense after all. When Republicans gained seats in the House and Senate in the 2014 midterms, including regaining control of the Senate for the first time since 2006, the autopsy was basically ignored and the GOP went further down the road of nationalism, populism, and xenophobia.
The forces that turned the Republican Party into what it is today were at work long before Donald Trump came along and entered the race for President in June 2015, Contrary to what those who are hoping for a Republican renaissance would like to think, then, Trump is not an aberration of the direction in which the party was moving, he is a reflection of that movement and Trumpism is really nothing more than a manifestation of what the Republican Party has been evolving into since the 1990s. It was at that point when the anti-communism and focus on foreign policy that had been holding the various wings of the GOP together became largely irrelevant thanks to the collapse of the Soviet Union. That event also happened to coincide with a new era in which talk radio, Newt Gingrich, Matt Drudge, Clinton Derangement Syndrome, and Fox News Channel combined to push conservatism generally and the Republican Party specifically away from its intellectual moorings and toward the nationalist populism that it has turned into today.
To that end, getting rid of Trump is not going to end that process and, regardless of how Trump's time in office, whether he leaves in 2021 or 2025 or is forced out via impeachment, his departure is likely to embed Trumpist ideology even further and make the GOP base even more radical. If Trump loses in 2020, for example, there will no doubt be allegations of "voter fraud" and claims that he was a victim of the so-called "Deep State" that, according to the Trumpidian view of things, has been targeting him from Day One. If he's impeached and removed from office, unlikely though that may be, then they'll allege that he was removed by a "coup" even if it does result in Mike Pence becoming President. Finally, if Trump is re-elected then Trumpism will be cemented into the Republican Party for decades to come in much the same way that Ronald Reagan's two terms helped to influence the direction of his party, although that was short-lived due to the aforementioned collapse of the anti-communist coalition that kept the peace between the various wings of conservatism. Without that to unify the movement, conservatism slowly began to mutate into a rough reflection
What will it take for the Trumpidians, and their allies the Evangelical Christians, to lose influence? The only answer to that is that Republicans must lose elections. Not just in 2020 but beyond, and not just in blue or purple states but in so-called red states as well. Only a widespread repudiation of the ideology of Trump and his allies is likely to bring about the realignment within the GOP that must come if they are to survive as anything more than a minority party in the future. Simply defeating Trump, or getting him out of the Oval Office, isn't going to be enough. Now more than ever, the GOP is Trump's party now and that's going to continue whether he's in office or not.