The Space Program: A Bridge To Nowhere?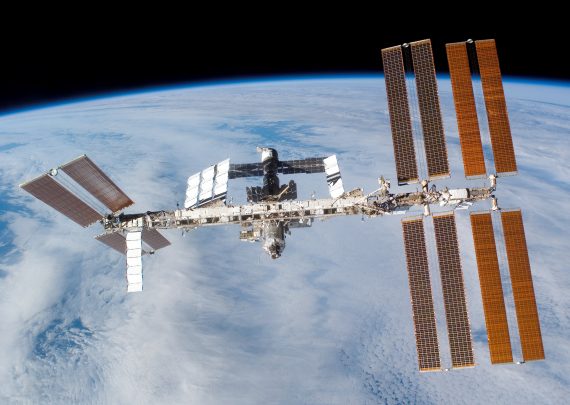 Gene Healy contends that the space program has been little more than a massive boondoggle of a government program:
Outside of avoiding the hypothetical horror of Martian gulags, what does the ordinary taxpayer get from the space program?

Not much, says Robin Hanson, a George Mason University economist and research associate at Oxford's Future of Humanity Institute: The benefits are "mostly like the pyramids — national prestige and being part of history."

Space partisans often point to the alleged technological breakthroughs that come from solving hard problems like keeping humans alive in an environment never meant to sustain them.

But, as Hanson points out, you could get similar technological boons from any ambitious project you convince the feds to spray money at — whether it's robot butlers or floating cities. If we wanted to, we could surely "find other projects with larger direct payoffs."

The argument for federally funded spaceflight ultimately boils down to "spacecraft as soulcraft," the quasi-religious notion that, as Post columnist Charles Krauthammer puts it, we go "not for practicality," but "for the wonder and the glory of it."

Space must be an alluring muse indeed, given that it makes Krauthammer, normally a hardheaded neoconservative, sound like a yoga instructor gone lightheaded during a juice fast.

He calls space skeptics "Earth Firsters," deaf to "the music of the spheres." Apparently there's nothing more "isolationist" than wanting to stay on your own planet.

Krauthammer's obsession makes sense, in a way, since federally funded spaceflight is the quintessential neoconservative project: a giant, wasteful crusade designed to fill Americans' supposedly empty lives with meaning.

Sorry, Charlie: The public's not buying it. A 2010 Rasmussen poll showed that more Americans think private enterprise should pay for space exploration than think government should fund it.

By nearly 2-to-1 margins, they also oppose sending federally funded astronauts to the moon or Mars. As far as Americans are concerned, space is the ultimate "bridge to nowhere."
While some would argue that you cannot measure the value of the space program based on return on investment alone, Healy does have a point here. As I noted yesterday, manned space flight for the past 30 years or so has been both uninspiring and not entirely worthwhile.
Does that make it a bridge to nowhere? I'm not sure, but quite honestly I don't think it's something worth spending money on just to boost national pride.