The Trump White House Shake-Up Begins
The Trump White House loses ts first major staffer, and more are likely to come.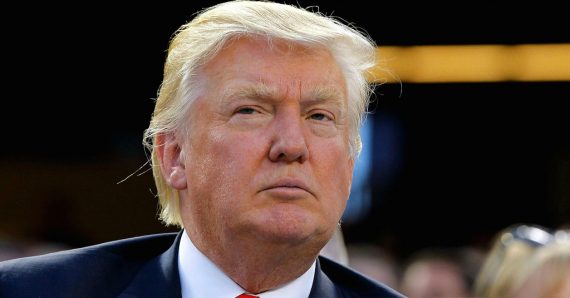 Donald Trump's Communications Director has resigned amid signs and rumors that there is a major White House shake-up in the works:
WASHINGTON — Michael Dubke, the White House communications director, announced on Tuesday that he is resigning, as President Trump weighs a broader shake-up of his staff in the face of multiple investigations.

Mr. Dubke, a veteran Republican strategist who served three months in the role, said that he offered his resignation on May 18 and agreed to stay on until Mr. Trump completed his first overseas trip, which ended over the weekend. Other staff changes could come by the end of the week, White House officials said.

"The reasons for my departure are personal, but it has been my great honor to serve President Trump and this administration," Mr. Dubke said in a message to friends. "It has also been my distinct pleasure to work side-by-side, day-by-day with the staff of the communications and press departments. This White House is filled with some of the finest and hardest working men and women in the American government."

The president's inner circle has been preparing a series of shifts intended to deal with the growing inquiries into any contacts between associates of Mr. Trump and Russia during last year's presidential campaign and the transition before the inauguration.

Among those who have been caught up in the probes is Jared Kushner, the president's son-in-law and senior adviser, who reportedly explored the possibility of setting up a secret communications channel to Moscow.

A damage control plan assembled by the president's aides would try to wall off the investigations by setting up a war room inside the White House and enlisting a high-powered team of lawyers outside the West Wing.

Corey Lewandowski, at one point Mr. Trump's campaign manager last year, and David Bossie, who was deputy campaign manager, are in discussions about whether to come onto the White House staff to handle the political and communications response to the inquiries.

Sean Spicer, the White House press secretary, who has been the subject of much speculation, would stay on in this situation, but he might lead fewer on-camera daily briefings.

The challenges for any communications adviser to Mr. Trump were on display Tuesday morning as the president returned to Twitter with more provocative messages challenging Germany and Democrats.

"We have a MASSIVE trade deficit with Germany, plus they pay FAR LESS than they should on NATO & military," Mr. Trump wrote. "Very bad for U.S. This will change."

He also repeated his contention that the Russia investigation was merely political distraction by Democrats seeking to discredit his Electoral College victory.

"Russian officials must be laughing at the U.S. & how a lame excuse for why the Dems lost the election has taken over the Fake News," he wrote.

Advisers have cautioned Mr. Trump about his use of Twitter, with lawyers making the argument that every tweet can be evidence. Diplomats likewise have worried that his Twitter messages can disrupt relations with allies unnecessarily.

But Mr. Trump is resistant to advice from experienced political hands like Mr. Dubke and seemingly unable to allow any slight to go unanswered.
A departure of a senior adviser such as Dubke this early in an Administration — we are, of course, only at Day 131 of the Trump Administration — is highly unusual. But then, we are dealing with perhaps the most unusual Presidency this nation has seen in since the end of World War Two. In addition to the fact that there seems to be a new revelation or allegation against the Administration or people close to Trump on an almost daily basis, the President himself is at historically low job approval numbers for an incoming President. As a result, this Administration finds itself under investigation by both the F.B.I. and Congress and precisely the time when, historically, it ought to be easiest for a President to use the goodwill of the Inauguration to get at least part of his agenda enacted. So far, Trump's effectiveness in that regard has been quite limited, to say the least. While Trump allies will point to things such as the confirmation of Justice Gorsuch and the House's successful vote on the American Health Care Act, even those accomplishments are limited at best. But for the Senate majority's decision to eliminate the filibuster for Supreme Court nomination, Gorsuch would not have been confirmed, for example. As for the AHCA, that bill barely passed the House after initially failing to even make it to a floor vote, and is already clearly 'dead on arrival' in the Senate, which is likely to take months before it even comes up with its own health care reform alternative. Given all of that, the fact that the Administration is already losing top advisers and considering a major staff shakeup is not at all surprising.
In any event, Dubke's resignation, which was apparently given prior to Trump leaving for the trip that he returned from over the weekend, comes just days after reports began to circulate about a coming White House shakeup that could include the return of former campaign officials:
President Trump is reportedly considering a major shakeup to his White House staff and bringing back top campaign strategists over his frustrations by what he sees as his team's inability to contain the crisis involving alleged Russian interference in the 2016 presidential election.

Lawyers and public relations experts are being recruited, the Associated Press reported Sunday, as new revelations surface about Moscow's interference and possible improper dealings with the Trump campaign and associates. The disclosures dogged Trump during his first trip abroad since taking office and threaten to overwhelm and stall the agenda for his young presidency.

The latest reports have taken aim at Trump's son-in-law and top adviser Jared Kushner. Kushner is alleged to have spoken with Russia's ambassador to the U.S. about setting up a back-channel communications network with Moscow during the presidential transition.

(…)

While overseas, Trump's longtime lawyer, Marc Kasowitz, joined a still-forming legal team to help the president shoulder the intensifying investigations into alleged Russian interference in the election and his associates' potential involvement. More attorneys with deep experience in Washington investigations are expected to be added, along with crisis communication experts, to help the White House in the weeks ahead.

"They need to quarantine this stuff and put the investigations in a separate communications operation," said Jack Quinn, who served as White House counsel for President Bill Clinton.

Trump believed he was facing more of a communications problem than a legal one, despite the intensifying inquiries, one person familiar with his thinking told the AP.

As he mulls changes, Trump has entertained bringing his former campaign manager, Corey Lewandowski, and former deputy campaign manager, David Bossie, formally back into the fold. Both Lewandowski and Bossie discussed the prospect with the president before his trip, according to one person told of the conversations.
The fact that Trump is talking about bringing back Lewandowski, Bossie, and others is a sign that the Russia investigation is haunting and obsessing him, potentially to the detriment of advancing his actual agenda. According to several reports quoting sources close to the President, Trump was often more focused on day-to-day developments in the Russia investigation than the details of his foreign trip over the course of the nine days that he was overseas, and that his aides spent significant time keeping him busy so that he couldn't take to Twitter during the trip, thus disrupting what the White House clearly wanted to be a distraction from what has been a month's of reports that have looked worse and worse for the Administration. Now that he's back home, the focus seems to have returned to the Russia investigation, and that doesn't bode well for the agenda as a whole. You don't bring in lawyers, or people like Lewandowski and Bossie, to help advance an agenda, you bring them in to fight. In this case, that means a fight against the Justice Department, F.B.I., and newly appointed special counsel Robert Mueller as well as against what is increasingly becoming a bipartisan coalition in Congress intent on investigating the continually emerging charges against Trump, not to mention the media that continues to be a favorite target of Trump's. While that kind of fight may be one that Trump relishes, it isn't one that he can ultimately win as long as there's something there to investigate. For better or worse, the Administration is likely to be stuck with for some time to come, probably years, and that will make it increasingly unlikely that any real progress can be made on any of their supposed legislative priorities. Resisting that reality may make Trump happy, and it no doubt will make his core constituency happy, but it's also likely to contribute to the growing image of a Presidency that is, thanks largely to its own incompetence and actions, slowly but surely headed toward failure.
Dubke won't be the first senior White House official to walk away in the coming weeks and months, I suspect. Others will follow, whether it's because they have displeased The Donald or because they have themselves reached the breaking point. At that point, we may start to learn a lot more about what is going on behind the scenes at the White House. If the people who leave are replaced with the likes of Lewandowski and Bossie, then we're in for a long ordeal and an Administration that is focused more on defending itself than it is on governing and dealing with the potential