Trump Unblocks Twitter Users, Appeals Ruling That He Can't Block Twitter Users
President Trump has unblocked Twitter users, but at the same time his lawyers are appealing the ruling that he can't block Twitter users.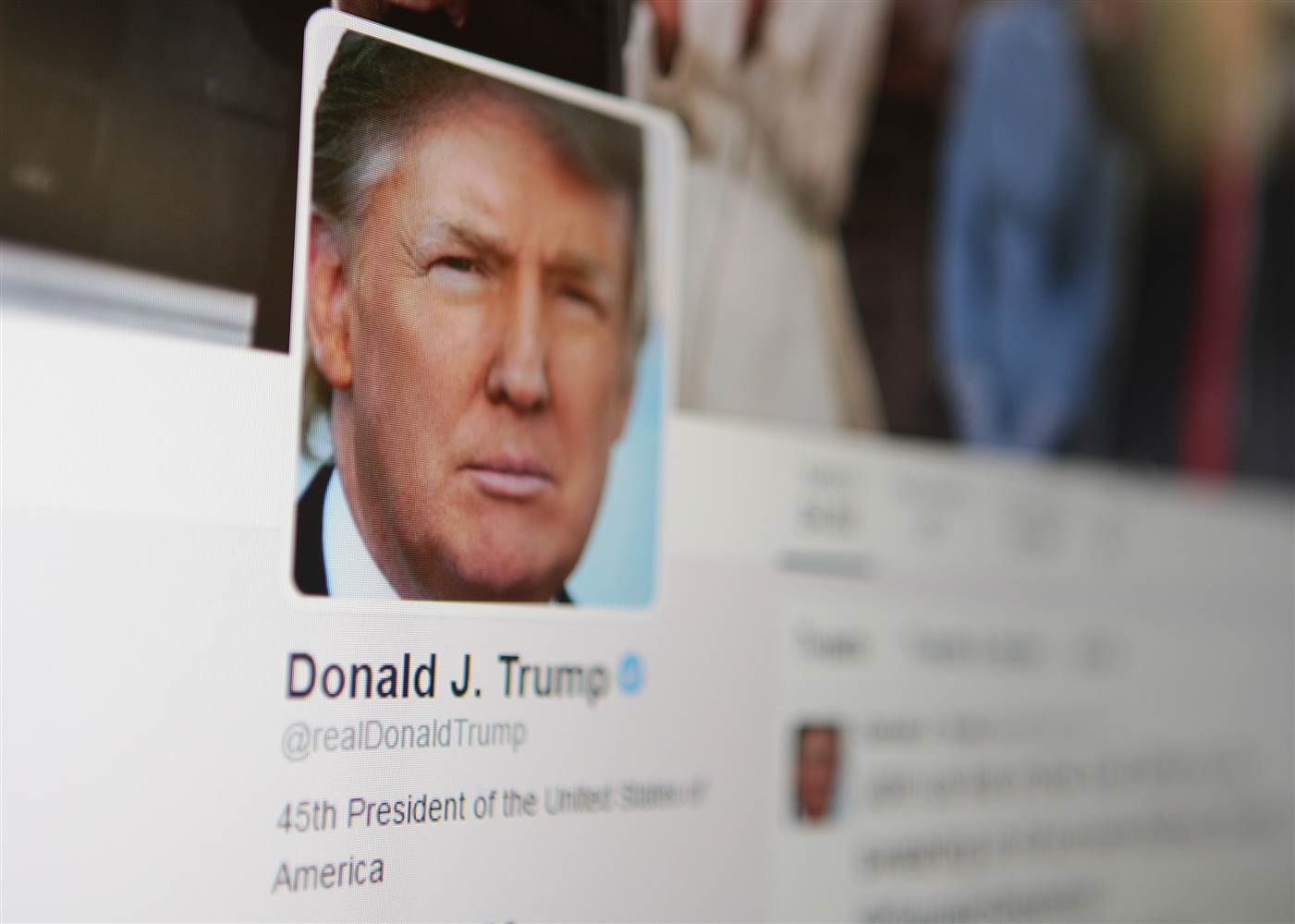 Last month a Federal District Court Judge in the Southern District of New York ruled that President Trump could not block users from accessing his personal Twitter account in a ruling that raised more than a few eyebrows. Now, the Trump Administration has appealed that ruling to the Second Circuit Court of Appeals even as Trump appears to be unblocking users:
WASHINGTON — The White House has unblocked the accounts of seven Twitter users who sued President Trump for barring them from viewing or responding to his tweets, even as the administration has decided to appeal a federal judge's ruling in May that Mr. Trump violated their constitutional rights.

The decision to unblock the plaintiffs from interacting with Mr. Trump's account was a gesture of constitutional modesty by the Trump administration at a time when he and his lawyers have been making increasingly aggressive assertions of executive powers. The judge had not ordered the president to unblock them as part of the ruling, instead leaving it up to the White House to decide how to respond to her ruling.

Late on Monday, the Justice Department informed the Knight First Amendment Institute at Columbia University, which is representing the plaintiffs, that it had unblocked their accounts. But around the same time, the department filed notice in court that it was appealing the ruling to the United States Court of Appeals for the Second Circuit, in New York.

Jameel Jaffer, the executive director of the Knight Institute, said the organization looked forward to defending the May ruling, by Judge Naomi Reice Buchwald of the Southern District of New York, before the appeals court.

"We're pleased that the White House unblocked our clients from the president's Twitter account but disappointed that the government intends to appeal the district court's thoughtful and well-supported ruling," he said in a statement.

The case centers on novel issues raised by how the First Amendment applies to social media platforms used by government officials to interact with the public. The seven plaintiffs are Twitter users who were blocked from viewing or interacting with Mr. Trump's account, @realdonaldtrump, after criticizing or mocking him.
As I noted at the time, Judge Buchwald's opinion in the case was, as Eugene Volokh notes, merely a Declaratory Judgment and did not order the President or anyone in the White House to unblock any of the Plaintiffs who brought the lawsuit. In part this is because Declaratory Judgments are, as their name implies, typically merely a declaration of the rights of the various parties in the case that is often not accompanied by a specific remedy, something that is usually left for a later stage of the proceedings should the Plaintiff not act in accordance with the ruling. At the same time, though, proceeding into the Court of Appeals while at the same time continuing to not comply with the ruling that the Court had made would have been a confrontational approach to take that the appellate court Judges would likely not have looked kindly on and it could have had an impact on how the approach the ultimate issue in the case, the question of whether or not the First Amendment requires the President or any other government official who maintains what amounts to a personal social media account to not prevent people from accessing their feeds just as any other user can.
In any case, my initial skepticism about Judge Buchwald's ruling remains:
As a Twitter user, Trump should have as much right to make use of the methods to service provides to prevent trolls and other persons from showing up in one's timeline as are available to other users. Blocking someone, or muting them (which prevents a user from showing up in one's mention column but doesn't prevent them from seeing the tweets of the person who muted them), does nothing to prevent a user from stating their opinions on Twitter, nor does it prevent others from reading their tweets. Furthermore, there are numerous ways for a user to get around being blocked by an individual user to see what they are tweeting. One method would be to create a separate account on the service, which can be done for free rather easily. With respect to the President himself, another method is to follow an account such as @RealPressSecBot which restyles all of the tweets from Trump's tweets in the form of White House Press Releases, a nod to the comment that former White House Press Secretary Sean Spicer made last year that the President's tweets constitute a statement of official White House policy. Arguing that Trump has violated someone's First Amendment rights by blocking or muting them on Twitter is, it seems to me, akin to arguing that he is obligated to accept the friend request of every American citizen on Facebook or make his private cell phone number available to the general public. Such an argument, of course, would not get very far in a court of law largely because the First Amendment doesn't mean that someone has a right to be heard by a specific person, but rather that they have a right to speak freely without fear of punishing. Blocking or muting a Twitter account does nothing to infringe on that right.

On the other hand, it's worth noting that there are methods short of blocking that a Twitter user can utilize to prevent a person from appearing in their timeline. For those of you unfamiliar with how Twitter works, one user can communicate with another by simply replying to one of their messages, or by sending a message that includes their Twitter handle. Such messages would appear as "mentions" on whatever device or means the user is using to access Twitter. There are, however, ways to prevent people from being able to communicate you as a Twitter user. One method is to "mute" a user, which prevents their messages to you from showing up in your "Mentions." This function, however, doesn't prevent them from following you or otherwise being able to read your tweets. The other method is to "block" a user, which both prevents their messages to you from appearing in your timeline and prevents them from seeing anything you tweet. There is no way for someone to know if they've been muted by a user, but if they have been blocked this can be easily discerned by going to a user's homepage, where they would see a message saying that they'd been blocked from viewing that users activity. In this respect, it's worth noting that Judge Buchanan referenced the ability to mute users in the hearing that was held in this matter back in June, although she didn't reference it in her opinion. Presumably, though, muting a user would be acceptable even if it were a government official like Trump since it doesn't prevent a user from reading that person's tweets.
One question this does raise, of course, is whether or not Trump or whoever operates the settings of his Twitter account for him has taken advantage of other Twitter features to prevent Tweets from previously blocked users from showing up in the President's timeline. As I noted above, there is at the moment no way for a user to know if someone has muted them. Unlike blocking, a muted user can still access the timeline of the official in question, the only difference is that the official would not be able to see any messages sent to him from a user who has been muted. Theoretically at least, this still raises some of the same First Amendment claims that the Plaintiff asserted in the underlying lawsuit because it interferes with their ability to address the elected official in question. Whether or not Judge Buchwald's ruling would also apply to muting a user is a question for another case, but probably one that will never be addressed unless Twitter changes its settings so that users would know if they've been muted by another user.
It will be interesting to see how the Second Circuit deals with these issues. To address one issue that may occur to some, the fact that Trump is apparently unblocking users does not necessarily make the case itself moot and thus likely to be dismissed by the Court of Appeals without a ruling on the merits. Since Judge Buchwald did not formally order the President to unblock the Plaintiffs or anyone else, the fact that he has apparently gone forward and done so anyway does not undermine the legal conclusions that Judge Buchwald reached nor does it diminish the necessity for the Court of Appeals to address those issues. This is especially true given the fact that the legal conclusion reached in the District Court could end up being influential in deciding cases that may be brought in the future by Americans who have been blocked by Trump or other public officials with a Twitter presence. Given that, it seems clear that it would be best for the Court of Appeals, and potentially the Supreme Court, to address the issue head-on.