Trump's Damaged Brand
Donald Trump is losing something much more important to him that an election.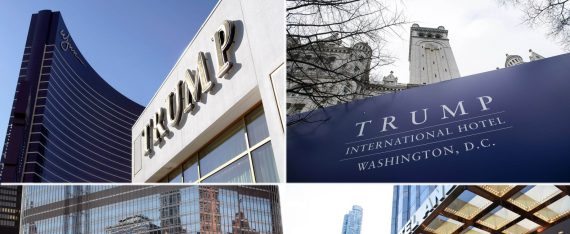 I have long wondered whether Donald Trump was really running for president. His undisciplined, unconventional style seemed more designed to garner him publicity than votes. Regardless, it seems pretty clear that he will not only not win the presidency, but lose in rather spectacular fashion. And, while his name ID is almost certainly higher than ever, his brand is permanently damaged.
A new report in Travel & Leisure:
While I suppose Trump is more popular than ever with a large swath of the population, they're mostly from segments unlikely to stay in luxury hotels. Beyond that, his anti-immigrant, anti-Muslim, and anti-women comments and actions have made him radioactive. There's no way NBC could get away with reviving the "Apprentice" franchise. Or that the PGA can go back to Doral and any other Trump golf course.
Before his presidential run, the "Trump" brand connoted a certain Vegas-Jersey style of gauche luxury. Now, it's something worse than merely tacky.
It's going to get worse rather than better. Not only is he likely to further damage his image in the closing days of the campaign as he gets even nastier out of desperation but losing far worse than Mitt Romney or John McCain will replace whatever "winning" connotation was associated with the "Trump" name.