Two Polls Show Obama Leading Republicans In Virginia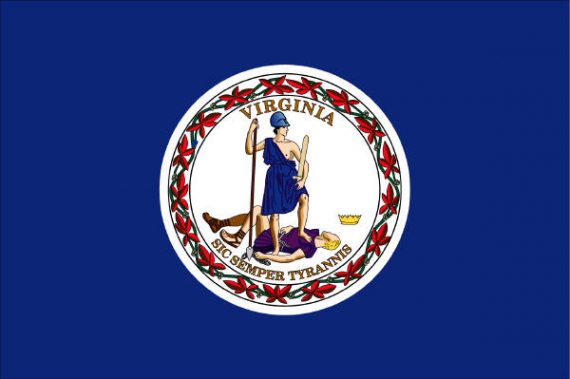 I noted a week or so back that Virginia was one of six states that the GOP had to win in November if they were going to win the Presidential election. Well it's early, but things are not looking good in the Old Dominion at the moment. Two polls out this week have the President beating both Mitt Romney and Rick Santorum in the state after a period in which the prospective November race in the state was much closer and more favorable for the GOP.
First up, earlier this week we had a poll from Quinnipiac University:
President Obama appears to be widening his lead against all Republican presidential hopefuls, including Mitt Romney, among voters in the swing state of Virginia, according to a new poll.

The Quinnipiac University poll released Tuesday shows Obama beating Romney, 50 percent to 42 percent, his biggest lead over the former Massachusetts governor in this election cycle.

The Quinnipiac University poll released Tuesday shows Obama's approval rating sits at 51 percent. Forty nine percent of those polled say he deserves to be re-elected.

"President Barack Obama has opened up some daylight in Virginia against his Republican challengers," said Peter A. Brown, assistant director of the Quinnipiac University Polling Institute. "His margin over Romney, in the state where Obama has been struggling after his win in 2008, compares to a slight 47-43 percent lead in February."

Even adding Bob McDonnell, the popular Virginia governor, to the GOP ticket as vice president does not help the Republicans carry the state, according to the poll. In a matchup of Obama and Vice President Joe Biden against Romney and McDonnell, the Democrats win, 50 percent to 43 percent.

(…)

The president leads former Pennsylvania Sen. Rick Santorum 49 percent to 40 percent; former House speaker Newt Gingrich, 54 perce.nt to 35 percent; and Rep. Ron Paul (Texas) 49 percent to 39 percent.
Then, today we get a poll with nearly the exact same results from Rasmussen:
President Obama now clears the 50% mark in support against his top two potential Republican challengers in the battleground state of Virginia.

The latest Rasmussen Reports telephone survey of Likely Virginia Voters finds the president leading former Massachusetts governor Mitt Romney by nine points – 51% to 42%. It was a six-point race a month ago – Obama 49%, Romney 43%. Four percent (4%) now prefer another candidate in the race, and four percent (4%) more are undecided.
Interestingly enough it doesn't appear that Rasmussen even bother polling Santorum v. Obama in the Old Dominion. There's still seven months to go, of course, and anything can happen but if this holds up the GOP is going to have a big problem to contend with in a state that it cannot afford to lose and in which the  Obama campaign is already on the ground organizing. This isn't an automatic win for Obama either, of course, and the numbers are likely to tighten when the General Election race actually starts. However, without having access to the crosstabs for either of these polls, I would suspect that the past two months or so of the GOP doing everything it can to alienate independent voters and women is partly behind these numbers, and if Republicans don't drop that nonsense quickly Virginia won't be the only state they'll have problems in.