U.S. Airways Gives Us A Lesson In Really, Really Bad Corporate Public Relations (Updated: Sanity Prevails)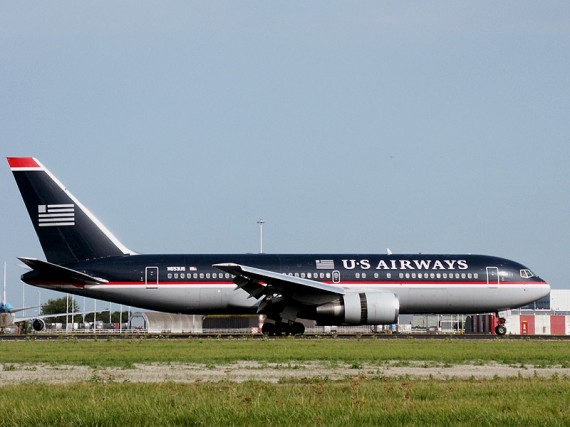 This, I would suggest, is what happens when you let your business become hamstrung by idiotic rules rather than common sense:
WASHINGTON (WUSA) — A woman claims a dream family trip is being cancelled because of her terminal cancer, and the airline is refusing to refund the money for her ticket.

The McKain family would have been taking off from BWI Airport leaving to Belize in January. But now they aren't going anywhere and they're out of $4200.

These days the closest Lynn McKain will get to her dream destination of Belize is through pictures. Her doctor has ordered she doesn't travel and undergo immediate cancer treatment after being diagnosed with stage 4 breast cancer.

It's the second time she has been diagnosed with breast cancer. After she was treated the first time and was given the all clear earlier this year, her family planned a trip to Belize. They booked 5 round trip tickets on U.S. Airways totaling $4200.  The problem is they bought the non-refundable tickets, and now that the trip has had to be canceled, the airline isn't bending their policy on refunds.

"It's a human thing to do, the compassionate thing to do," says McKain.

An airline spokeswoman told 9News: "Unfortunately, we do not offer refunds on non-refundable tickets, but we'll work with her to waive her change fees and make sure she can use her ticket at another time."
What part of terminal cancer don't you understand "airline spokeswoman"? This isn't some 20 year old kid canceling a ticket to Cancun because they need to cram for test over Spring Break. Yea, it's true, as someone mentioned when I posted about this on Facebook earlier today, that the family could've bought travel insurance to deal with this, but that's not the point.
The point is that you're a business and you're faced with two choices:
Refund the money in what is clearly an extraordinary circumstance (and, yes, U.S. Airways we all know those rules can be bent by someone with enough authority and the right computer override codes); or,
Stick to the rules and risk a PR disaster that makes you look like heartless jerks
I can't be the only one who sees what the obvious choice is here. It's kind of late now, guys, this story is spreading across the Internet and the Internet never forgets, but there's still a chance for you to fix this and change your minds. It may not be "the rules" but,  in the long run, it's better for your business.
Updated: As commentator Kenny notes, US Airways has changed their mind:
The day after our story aired, we have confirmed that U.S. Airways changed its decision and will grant Lynn McKain and her family a full refund for her tickets totaling $4,200 dollars.

Her story has received national attention, and sparked debate over airline policy and consumer responsibility.

McKain called 9News to inform of the update and said she is very thankful that the company will grant the refund.

She said, "It feels like a lot of stress has been taken of my shoulders."
Good on them. Should've done it to begin with.
H/T: The Right Sphere