Virginia Attorney General Admits He, Too, Wore Blackface
All three of the Commonwealth's statewide elected officers are the subject of scandal.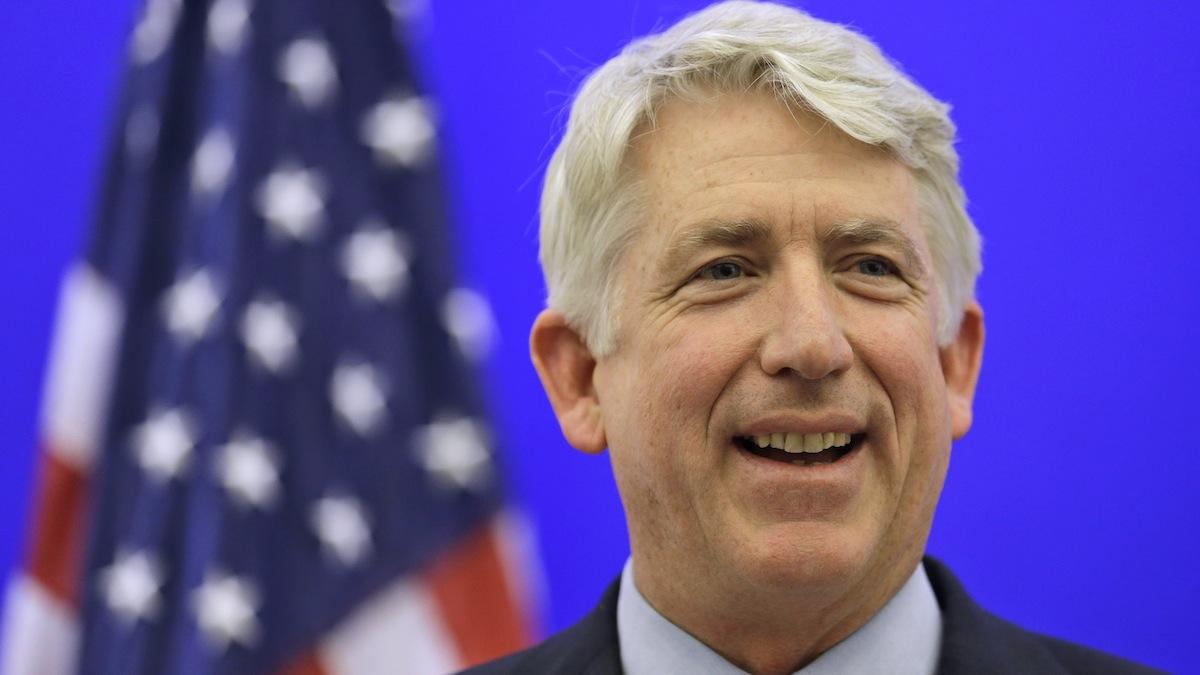 In a blog post titled "Yes, Virginia, This is Chaos, " Larry J. Sabato and Kyle Kondik preface their analysis of the kerfuffle over scandals in the Commonwealth's politics with a caution that, "Given the fast-moving developments in our home state over the last several days, we hope it's not obsolete by the time you read it!" Alas, it has been.
After a discussion of the blackface scandal involving Governor Ralph Northam that has been covered extensively already here at OTB, they note that the ordinary successor in the event of a resignation would be Lieutenant Governor Justin Fairfax but, alas, he, too, is now embroiled in a scandal over alleged sexual misconduct some 15 years back. So, they observe,
In the event that both Northam and Fairfax resign, Attorney General Mark Herring (D) would become governor. In the immediate aftermath of the Northam bombshell and Fairfax's seemingly likely ascension to the governorship, we thought back to Herring's decision to defer to Northam in advance of the 2017 election (as it was, Northam did not face an unopposed path to the nomination as former Rep. Tom Perriello made a late decision to challenge him, but lost in a landslide). With Fairfax potentially becoming governor, Herring — who previously announced his intention to seek the governorship in 2021 — could have been effectively blocked. Yet as of now, Herring is only one of the three elected Democratic statewide officeholders without a cloud over his head. [emphasis mine]
Not so fast, my friends. The situation has gotten even weirder:
Virginia sank deeper into political turmoil Wednesday when another top Democrat — Attorney General Mark Herring — admitted putting on blackface in the 1980s, when he was a college student.

With Gov. Ralph Northam's career in extreme peril over a racist photo in his 1984 medical school yearbook, Herring issued a statement saying he wore brown makeup and a wig in 1980 to look like a rapper during a party as a 19-year-old at the University of Virginia.

Herring — who has been among those calling on Northam to resign — said he was "deeply, deeply sorry for the pain that I cause with this revelation." He said that in the days ahead, "honest conversations and discussions will make it clear whether I can or should continue to serve as attorney general."

The 57-year-old attorney general issued the statement after rumors of a blackface photo of him had circulated at the Capitol for a day or more. But in his statement, he said nothing about the existence of such a photo.
Now, dressing up as a rapper is arguably not "blackface" in the racist tradition of the minstrel show. Certainly, in 1980 Virginia, it wouldn't have been thought of the same way. But it's hard to see how wearing blackface in 1984 requires Northam to step down from the governorship while wearing it in 1980 doesn't disqualify Herring from rising to the same office.