Who is Crossing?
The president has a skewed view of who is trying to enter the US.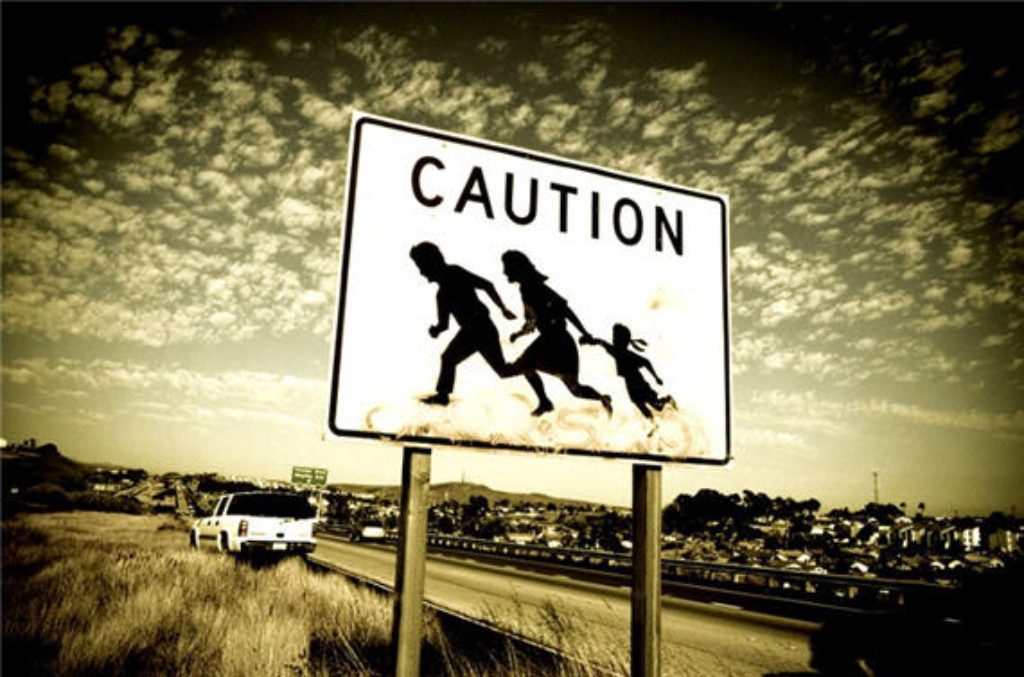 Stephanie Leutert (Director of the Mexico Security Initiative at the University of Texas at Austin) has a piece Lawfare that is worth a read for anyone who wants to deepen their understanding of the immigration issue:  Who's Really Crossing the U.S. Border, and Why They're Coming.
Some key info:
First off, while the current administration has tried to tie Central American migrants to MS-13, government data reveals that gang members crossing irregularly are the rare exceptions. Since the Trump administration took office, the Border Patrol has detected fewer gang members crossing irregularly than during the Obama administration. In FY2017, these detections amounted to 0.075 percent of the total number of migrants (228 MS-13 members out of 303,916 total migrants). When combined with MS-13's rival, the Barrio 18 gang, the number rises only slightly to 0.095 percent. This is far from the "infestation" of violent gang members described by the president.

The current crisis hasn't been caused by a sudden influx of migration, either. The peak in apprehensions of irregular migrants actually took place some 17 years ago, in FY2000. At that point, U.S. Border Patrol agents caught 1,643,679 migrants attempting to enter the United States without the appropriate papers, compared to 303,916 apprehensions in this past fiscal year. But this decreasing number of apprehensions should not be confused with a gentler, kinder approach to border security—in fact, just the opposite. Since 2001, the number of Border Patrol agents along the southwest border has nearly doubled from 9,147 agents to 16,605. Border fencing also increased: to date, there are 705 miles of fencing along the 2,000-mile long U.S.-Mexico border.

The face of migration has also changed. Back in 2000, Mexican nationals made up 98 percent of the total migrants and Central Americans (referring to Honduran, Guatemalan, and Salvadoran migrants) only one percent. Today, Central Americans make up closer to 50 percent.
The first paragraph is especially significant given that Trump is using fear of violent crime as a means of whipping up support from his base.  To hear the president and his supporters talk, we need tough immigration enforcement because he wants to protect us from MS13.  But, as noted above, the percentage of persons trying to cross the border without visas who are also associated with gangs in minuscule.  Instead, we are applying "zero tolerance" to many who are fleeing the violence of these gangs.
The whole piece is worth a read and is full of empirical information from a reliable source.
I will note that while reasonable people can disagree about what policies should be adopted in regards to immigration across our southern border, the basic facts are quite clear:  those who are crossing are not terrorists and violent criminals coming to do us harm.  Rather, they are overwhelmingly people simply trying to find a better life for themselves and their families and who tend to come to the US to work hard. To pretend, instead, that they represent those who seek to "invade" or "infest" is rhetorically irresponsible at best (and blatantly racist at worst).
And yes, Trump pretends like he is only talking about MS13 when he uses such language (as well as the "animals" comment).  His supporters pretend along with him. Well, since MS13 and other gang types make up 0.095% of those detected crossing he either doesn't understand how low the numbers are or he is blatantly using a radical minority of all immigrants to tar all of them as a threat.
Meanwhile, the reality is that resources are limited, so the insistence on zero tolerance is hampering the ability to prosecute drug trafficking cases.  Via USAT, DOJ: Trump's immigration crackdown 'diverting' resources from drug cases:
Federal prosecutors warned they were diverting resources from drug-smuggling cases in southern California to handle the flood of immigration charges brought on by the Trump administration's border crackdown, records obtained by USA TODAY show.

Days after Attorney General Jeff Sessions instructed prosecutors to bring charges against anyone who enters the United States illegally, a Justice Department supervisor in San Diego sent an email to border authorities warning that immigration cases "will occupy substantially more of our resources." He wrote that the U.S. Attorney's Office there was "diverting staff, both support and attorneys, accordingly."
This is axiomatic: there are a finite number of employees and a finite number of hours in the day.  As such, more focus on one are means diverting resources to accommodate the policy directives.
Speaking of supporters, here is Mike Huckabee's latest attempt at humor (which he insists has no racial overtones whatsoever):
Nancy Pelosi introduces her campaign committee for the take back of the House. pic.twitter.com/yKDhkVubck

— Gov. Mike Huckabee (@GovMikeHuckabee) June 23, 2018