Why 2012 Is So Nasty And Likely to Get Nastier
Dan Balz summarizes what has been "A most poisonous campaign" and is likely to get much worse before it gets over.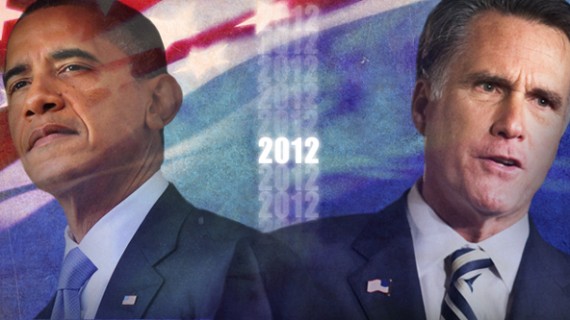 Dan Balz summarizes what has been "A most poisonous campaign" and is likely to get much worse before it gets over.
No one expected Campaign 2012 to be positive or uplifting. The country's problems are too severe and the battle lines between Republicans and Democrats have been hardened by almost four years of conflict between the White House and Congress.

But what is most striking about the campaign at this point is not just the negativity or the sheer volume of attack ads raining down on voters in the swing states. It is the sense that all restraints are gone, the guardrails have disappeared and there is no incentive for anyone to hold back. The other guy does it, so we're going to do it too.

[…]

Vice President Biden triggered the latest round Tuesday with lines, that, had they been uttered by a Republican, likely would have set off an even bigger firestorm. Biden told an audience in Virginia that Romney would "unchain" the big banks if he were elected president and then added, "They're going to put y'all back in chains."

Biden later tried to temper his language, but the damage was done. Within hours, Romney unloaded on the president. Campaigning in Ohio, he said Obama's "angry and desperate" campaign had brought disrespect to the office of the presidency. "Mr. President," he added, "take your campaign of division and anger and hate back to Chicago and let us get about rebuilding and reuniting America."

[…]

Mock outrage has long been a part of every campaign's toolkit, but there is a sense now that the outrage is genuine, that the disrespect that the Chicago and Boston teams now feel for one another has escalated and becomes the justification for ever harsher attacks.

Neither side has had to look far to find an excuse to launch an attack or cry foul. Obama's allies took the campaign over the edge last week and the Obama campaign did nothing to stop it. The most egregious example of a campaign out of bounds was the ad prepared by Priorities USA, the super PAC supporting Obama.

The ad tied Romney to the cancer death of the wife of Joe Soptic, who lost his health insurance and his job when a steel company that Bain Capital had taken over while Romney was at the company later went bankrupt, after Romney left Bain.

The Obama campaign also has refused to denounce Senate Majority Leader Harry Reid (Nev.) for making the unsubstantiated accusation that Romney paid no taxes for 10 years. He claimed that a Bain investor told him that, but he refused to identify the person or retract the claim when Romney denied the charge.

Mention the Soptic ad to the Obama team and instead of showing any remorse or regret, they point to the ad Romney aired that accuses Obama of gutting the work requirement in the welfare reform act that was passed by a Republican Congress and signed into law by then President Bill Clinton in 1996.

The changes were in response to requests from some governors, including Republicans, who wanted more flexibility. Administration officials say they are not letting states off the hook on the work requirement and Clinton denounced the ad as a false charge. A leading Republican welfare reform expert has said it is "implausible" to believe Obama is trying to keep more people on welfare. Fact-checking outlets have declared the ad erroneous. Romney's campaign has doubled down rather than walk away.
The incentives simply push things further in this direction. The most insane and unhinged attacks gain currency no matter how thoroughly and frequently they're debunked. An absurd number of Americans believe simultaneously that Barack Obama is a fervent adherent to the Reverend Jeremiah Wright and a closet Muslim.
Biden's "They're going to put y'all back in chains" line was, well, classic Biden. Having heard the clip for the first time this morning on MBNBC's "Morning Joe," my sense was that he was just going off script and riffing off of the previous line about Romney wanting to "unchain Wall Street" and saying something absurdly unfortunate. But, given some of Biden's other hyperbolic rhetoric against Romney's policy proposals and a disproportionately black audience, one could certainly take it as a slavery reference. Especially after the campaign's inexplicable early refusal to do what it's done dozens of times by now with Biden remarks and walk them back.
The distancing of the advertising campaigns from the candidates themselves has also made the ads somewhat more absurd than they might otherwise have been had Obama or Romney been forced to "endorse this message." It's going to be hard for Romney backers to top the despicable Sopic ad but it wouldn't actually shock me at this point were it to happen. As Balz notes, each transgression has been used as an excuse to up the ante.
One of the bemusing facts of political campaigns is that members of the losing side invariably complain that their team fought with honor, refusing to sink to the depths of the other side, and that they'll always be at a disadvantage because of that superior moral fiber. It's going to be really hard for anyone to make that claim this cycle, but it'll happen nonetheless.