Will The Facebook Fiasco Hurt Obama?
Does the fizzled out Facebook IPO tell us anything about the state of the economy? Not really.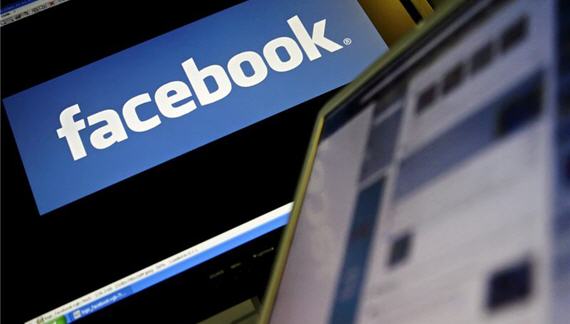 The Washington Post's Ed Rogers has one of the more bizarre takes I've seen yet on the whole Facebook IPO kerfuffle. It started yesterday in a column where he threw out this throwaway line at the end of a post about Obama's lackluster performance in Tuesday's primaries in Arkansas and Kentucky:
[Y]esterday's votes contribute to an overall gloomy atmosphere for Obama. He needs something to brighten the aura around his presidency. There is no spark.  Even the Facebook IPO fall has probably done some harm to Obama by contributing to the fear that our economy can't shine anywhere. It suggests malaise at best and more insider chicanery at worst, just what Obama was supposed to be the savior antidote for. More than anything else, Obama needs some good news.
Rogers expanded on his argument in a post today:
Rather than a sign of American financial resurgence, it looks like an exploding cigar.  Obama is not to blame for what happened with the botched offering.  However, it affects the economic atmosphere in a way that reinforces how bad things are and how pessimistic voters are about the prospects of an economic revival.  Successful IPOs are great wealth-creators, but they have been particularly scarce during the Obama years. Maybe Obama thinks this is good. I've never heard him say otherwise. Has anyone else?  Nothing about the Facebook IPO boosts confidence in the environment in which Obama needs to try to build political momentum. And since bad gets worse, there are now reports that on top of the financial debacle, criminal, congressional and civil inquiries have begun that will linger in the headlines through the election.
As I noted yesterday, though, to the extent that the decline of Facebook's share price since the IPO has due far more to facts unique to the company, not anything to do with the economy. Facebook's share price dropped from $38.00 to $32.00 in three-and-a-half trading days because the market determined, correctly many would argue, that the valuation placed on the company at the IPO price was too high. That determination is going to be based primarily on the growth and earnings potential of the company, the issues it will have to deal with in the future, and the market's overall confidence in management to deal with these issues and earn a return for investors. Certainly the overall state of the economy also influences these determination to some extent. After all, if the economy is slowing down or sluggish, the companies that advertise on Facebook are likely to cut back on their spending, and that in turn is going to impact Facebook's earnings (as I noted yesterday, 85% of Facebook's earning's in 2011 came from ad revenue). However, the state of the economy would be something that impact's investor decisions regarding all stocks, not just an Initial Public Offering in a single Tech company. When you look at the market as a whole, stocks values are rising on average. If there really was an economic judgment behind the drop in Facebook's share price, wouldn't we see that reflected in stock prices as a whole? That part of Rogers's argument doesn't hold up at all.
For all these reasons, it strikes me as incredibly silly to suggest that what has happened with Facebook's share price, and it's worth noting that the company's stock has been trading in the open market for less than a week, either tells us anything about the economy in general or will have any significant impact on the Presidential race. It's barely even a data point. Rogers is fishing in an empty pond here.