Woman Sues Over 'Miniskirt Mondays'
You think you've got it bad at work? Meet Trudy Nycole Anderson.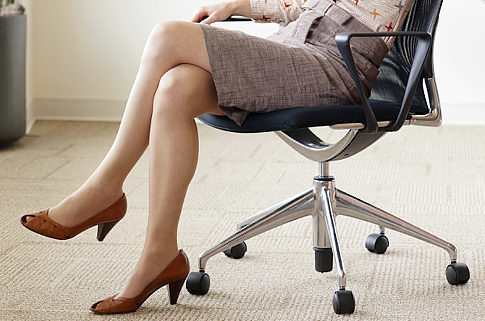 You think you've got it bad at work? Meet Trudy Nycole Anderson.
New York Daily News ("Woman sues boss for 'Mini-skirt Monday' dress code, claims she was sexually harassed for years"):
While many offices have dress codes, one Utah County woman claims her former employer crossed the line by trying to force her to follow a sexist schedule of attire including "Mini-skirt Monday."

In a civil complaint filed last week in U.S. District Court, Trudy Nycole Anderson, 44, says her ex-supervisor Derek Wright sexually harassed her for years, even giving her a provocative memo dictating what she should wear for the week.

On top of "Mini-skirt Monday," the schedule called for "Tube-top Tuesday," "Wet T-shirt Wednesday," "No bra Thursday" and "Bikini top Friday," according to the Salt-Lake Tribune which obtained a copy of the complaint.

Wright, the owner of Lone Peak Controls and D&L Electric Control Company, was Anderson's supervisor for nearly four years.

During that time, according to the complaint, he "repeatedly asked Ms. Anderson about her breast size and talked about her breasts in front of other employees." She also claims he slapped her on the buttocks, asked her to expose her breasts, and taunted her about whether she shaved her pubic area, according to the Tribune. Wright regularly harassed her coworkers as well, Anderson says, and watched pornography in his office.
While I approve of his alliterative scheduling, this seems a bit over-the-top.
(I realize the story is somewhat old. A different version of it was inexplicably promoted beneath a Daily Beast report on Middle East policy that I was reading.)