Scott Brown Glad Elizabeth Warren Didn't Pose Nude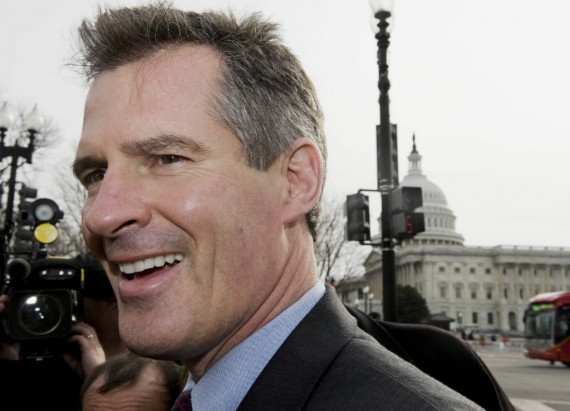 Perhaps I'm misreading this, but I have a feeling that this quip could hurt Scott Brown in his re-election bid:
Republican Senator Scott Brown made a crack about Democrat Elizabeth Warren's physical appearance on a radio show this morning.

Brown was responding to a crack Warren made in Tuesday's debate, when the Democrat said that she "didn't take her clothes off" to pay for college, a reference to Brown's famous nude spread in Cosmopolitan magazine decades ago.

Asked by the WZLX disc jockey for a response, Brown said "Thank God," which elicited laughter.

(…)

Democrats immediately pounced on Brown's remarks.

"Senator Brown saying ridiculously ignorant, rude, sexist, and false things? Weird, that never happens," Julia Leja, the finance director for the Massachusetts Democratic Party, wrote on Twitter, adding an expletive for emphasis.
The morning show that Brown appeared on looks to be your typical rock station morning show, so obviously there's an element of humor here. Nonetheless, Brown's in a precarious position to begin with as a Republican running for re-election in a Democratic state in a Presidential re-election year. I don't expect this kind of comment helps him with female voters.