Challenges and Threats to Representative Government in the United States
Thoughts on the quality of our democracy.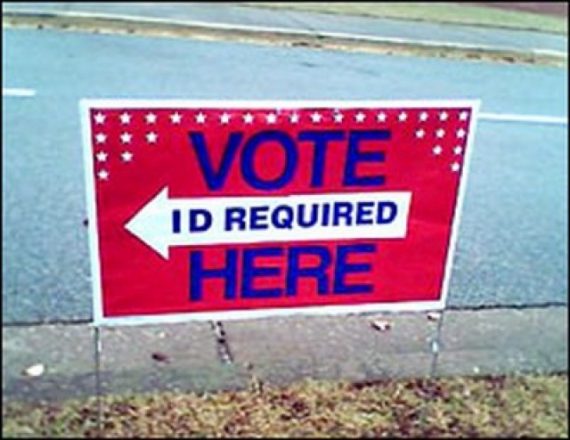 Let's consider two basic propositions of democratic governance:
 Public policy should be a reflection of voter preference.
Voters should choose elected officials, not the other way around.
These basic principles apply even if one wants to go down the rabbit hole of "the US is a republic, not a democracy" (unless one thinks that formulation actually means that being a republic means minority rule–a notion that I have decided some people actually subscribe to, whether they acknowledge it to themselves or not–but that is a whole other post, if not more).  Indeed, I will go so far as to note that any representative system should adhere to these propositions, even in federal systems in which sub-units (e.g., states) may have some level of autonomy over certain policies as well as some level of special representation within the central government.  I will add an additional general caveat that there are protected domains within any democratic system wherein the policy preferences of majorities must be circumvented (e.g., racial and religious discrimination, free speech and press, etc.).
A major problem at the moment is that in many areas of policy, the first proposition listed above is not happening, as can be illustrated by the current debate over health care policy.  As Scott Lemieux notes in a commentary for Reuters:
Whatever else can be said about the Republican Senate health care bill, it cannot be accused of pandering. The Better Care Reconciliation Act (BCRA) – which Senate Majority Leader Mitch McConnell (R-Ky) hopes to bring to a vote next week – is astonishingly unpopular, often getting less than 20 percent support in polls.

There isn't a single state in which a majority favors the GOP's proposals. In a starkly polarized political environment, it's almost impossible for a major proposal to be this widely hated. So why would the House pass a similar bill, and why didn't McConnell immediately bury it?

[…]

It's not just healthcare. Every major item on the GOP's agenda polls badly. After healthcare, Republicans want to pass more tax cuts for the rich, which are very unpopular among all voters except Republican elites. The rollback of environmental regulations – which under Trump's EPA director Scott Pruitt has been one of the most consequential results of Trump's victory - is widely despised. The public also opposes loosening workplace safety standards and defunding Planned Parenthood. The Republican agenda couldn't be less popular if it was designed to repel majorities.
Republicans should fear backlash over their bill more than they do.   Yet, they really do not need to worry.  This is a combination of the power of partisanship (a lot of Republican voters who will harmed by this legislation, should it pass, will nonetheless maintain their partisan loyalties) and the fact that our system does a particularly awful job at actually representing the preferences of the country.  And yes:  policy should be the result of compromise.  However, such compromise should result from an attempt for competing interests seeking to find a way to assuage the demands of the population–not the results of systematic minority preferences.
As Lemieux rightly notes:
 Republicans won control of the federal government, despite losing the popular vote for president, through structural advantages that give rural and older white Americans outsized power. The Senate vastly over-represents small, predominantly white rural states. Democrats in the Senate, many representing large states such as California, have received millions more votes than their Republican colleagues who hold the majority of seats. The Electoral College, which also favors small states, allowed Donald Trump to capture the White House despite getting nearly 3 million fewer votes than Democratic rival Hillary Clinton.

Unless something changes radically, we can expect a similar outcome in next year's midterms. Polls show that Democratic House candidates will get many more votes than their Republican opponents. But because of the natural clustering of Democratic supporters in cities, and aggressive Republican gerrymandering that has given the GOP two or three times as many House seats as Democrats in states with roughly evenly split electorates such as Pennsylvania and North Carolina, that might not be enough. The Democrats could get decisively more votes and still fail to take back the House, as happened in 2012.
My views on the Electoral College are well known (I can see no reasonable defense of the institution), so let's look at the House v. Senate issue.  While I have a variety of philosophical and theoretical critiques of the Senate (its structure, after all, was the result of political compromise, not some high-minded understanding of government of how government should exist for all eternity*), political reality stipulates that it will always be a body that does a terrible job in terms of representativeness. However, let's not ignore basic reality, either:  it is a body that has the power to thwart democratic majorities in a way that skews national policy preferences towards small population states.  But, the House is supposed to be the chamber that represents the people writ large, and it does a terrible job of that.  Not only do things like geographic sorting (e.g., Republicans tend to be more rural and Democrats more urban) and gerrymandering** create advantages for Republicans, but the sum total of the system (single member seats with plurality winners) leads to the possibility of spurious majorities in the House.  This means a situation, as in 2012 noted above, wherein the party that receives the most votes nationally does not win a majority of seats in the chamber (indeed, it has happened in 1914, 1942, 1952, 1996, in addition to 2012).  Yes, I fully understand that our system is not predicated on the national vote totals (indeed, we do not know those totals, typically, until months after the election) but a system that can create such an outcome is flawed from a representativeness point of view.  Indeed, the totality of our system is one in which the candidate with less votes can be elected president and where the party with the most votes can fail to win control of the House (objectively, these should be red flags).  Throw on top of that the small/large population issue in the Senate and you have a policy-making system that does not have to take majority preferences seriously.   Protecting against the tyranny of the majority is one thing (and a goal I philosophically agree with, although it is a more complicated proposition than most people realize) but a system that allow for the ignoring of the majority on a systematic, ongoing basis is a problem.  (I will note that if one thinks that the main goal should be the protect the wealthy from taxation, then one probably wants an oligarchy, not a democracy, broadly defined–such a system is inherently minority-focused).
Put another way:  we do not even have a system in which the various anti-majoritarian propositions create the need for coalitions have to be forged to pass legislation.  Instead, it is a system in which the minority can elect the government and from there dominate policy at the expense of majority preference.  If too much power in the hands of the majority is problematic, how much moreso should minority over-representation be of concern?
Proposition two notes that voters should choose elected officials, not the other way around.  Partisan gerrymandering is a violation of this dictum, as are many attempts to suppress voting the US.  Lemieux notes this in his essay (indeed, it is the main topic of the piece):
In late June, the Trump administration announced a series of measures to constrict the body politic, making it older, whiter, and wealthier – and therefore more Republican. The Presidential Advisory Commission on Election Integrity is asking for detailed state data about voters. There already is evidence that merely asking for the data is stopping people from registering. Voting rights experts say that because voter rolls inevitably contain errors, such as still listing voters who recently moved, the Trump administration is likely planning to use these discrepancies to justify vote suppression efforts such as onerous identification requirements.

[…]

Civil rights advocates fear that in the months and years ahead state data will be used to deregister thousands or even millions of disproportionately minority voters. As voting right reporter Ari Berman puts it, Trump's commission "appear[s] to mark the beginning of a nationwide voter-suppression campaign, based on spreading lies about voter fraud to justify enacting policies that purge the voter rolls, and make registration and voting more difficult." This can determine the outcome of an election, as it did in the 2000 presidential race in Florida, where hundreds of thousands of voters who shared the same name as a convicted felon were disenfranchised.

Chasing imaginary voter impersonation, disenfranchising millions of eligible voters in the process, is not just an obsession of Trump's. Republican lawyers are circulating the country urging state and local officials to purge voter rolls. Conservative lawyers are targeting districts with large numbers of racial minorities and few resources for legal defense. Republican state legislatures have also recently passed measures like requiring voters to present government-issued photo IDs and restrictions on early voting.
The ultimate outcome of all of this clear:  it affects potential voters who are more likely to prefer Democrats to Republicans.  Let's not pretend otherwise.
Lemieux continues:
Republicans are doing everything they can to keep Democratic-leaning constituencies – people of color, the poor and young people – from voting. The party claims to have suddenly developed a peculiar fixation with election security, but it's plainly about constricting the electorate to protect Republicans from feeling voters' wrath over their unpopular policies. These efforts are not always well-disguised. A federal judge observedthat a North Carolina voter suppression law, "target[s] African Americans with almost surgical precision."

Between now and the next cycle of elections in 2018 and 2020, Republican state legislatures are likely to pass more and more vote suppression measures. While many of these laws have such a disparate impact on Americans of color that they appear to violate the Voting Rights Act or the Equal Protection Amendment of the Constitution, it seems unlikely that a Department of Justice headed by Trump appointee Jeff Sessions or a conservative-leaning Supreme Court will overrule them.

Republicans are so determined to shrink and tilt the electorate because they see it as the only way to hold power while advancing an unpopular agenda.
By the way:  it is not that I take electoral security lightly.  Rather, it is that if we, as a country, are truly concerned about the issue, then let's address it.  Let's modernize our ID system and, more importantly, our voter registration process.  But, of course, the real security that would result from some form of free, universal ID and a truly modernized (universal) registration system would actually increase the ease of voting for all.
We like to talk about the US being a beacon of freedom, of being "the greatest democracy in the world."  You know, the shining city on a hill, an example to all those huddled masses longing to be free–none of which is true if we are going to allow, let alone support, policies that suppress the vote.
And, of course, a critical look at the machinery of government that is supposed to be such the envy of the world wouldn't hurt, either.
—
*There is no way the Framers could have anticipated the differences in population between states like California, Texas, and Florida and states like Wyoming, Montana, and North Dakota.  Indeed, the creation of western states was so radically different than the creation of the original 13 that is hard to make the argument that the Framers had any idea of how the Senate would skew representation in the future.
**Yes, there are districts gerrymandered to help Democrats, but it is the GOP that has sought to systematically exploit the districting process.  See, for example, McGann, et al.'s 2016 book, Gerrymandering in America:  The House of Representative, the Supreme Court, and the Future of Popular Sovereignty from Cambridge University Press.